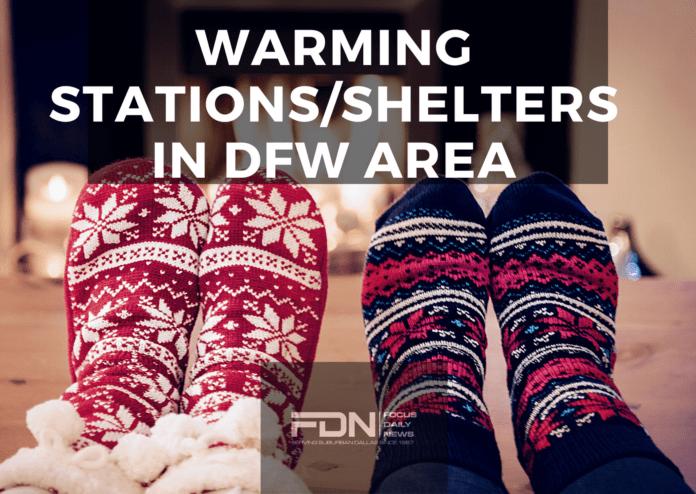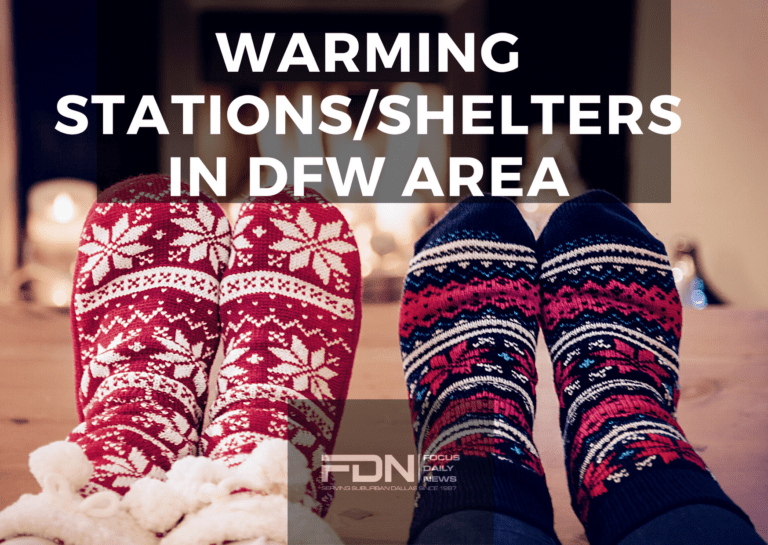 Ennis CARES will provide a warming station at the Ennis Welcome Center beginning Monday January 30th through Thursday February 2nd, 2023 during business hours (8am to 5pm).
Overnight accommodations will be handled on a case by case basis.
This service is free of charge and is for those who have no shelter or heat.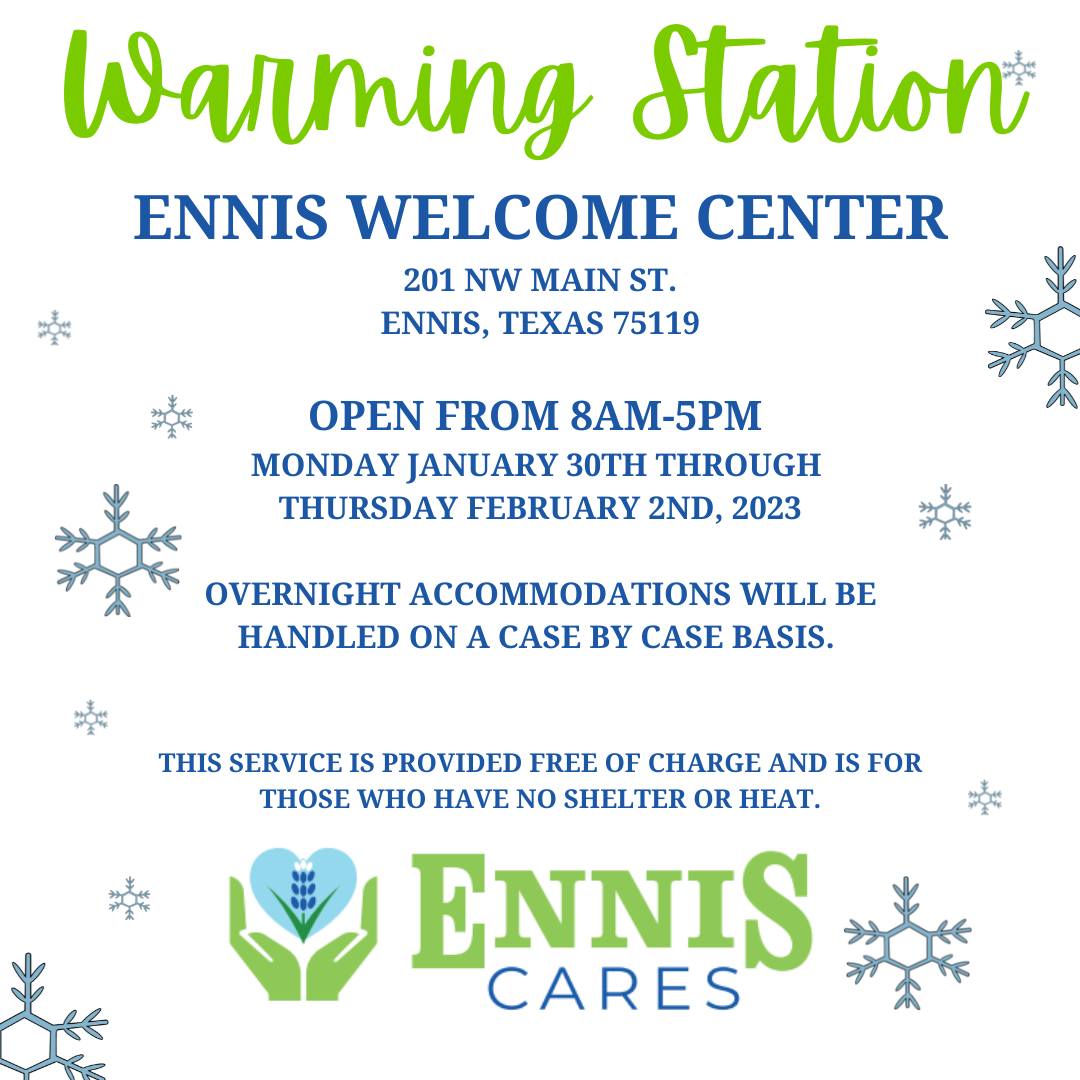 Ennis Welcome Center
201 NW Main Street
Historic Downtown Ennis
Kennedale Warming Station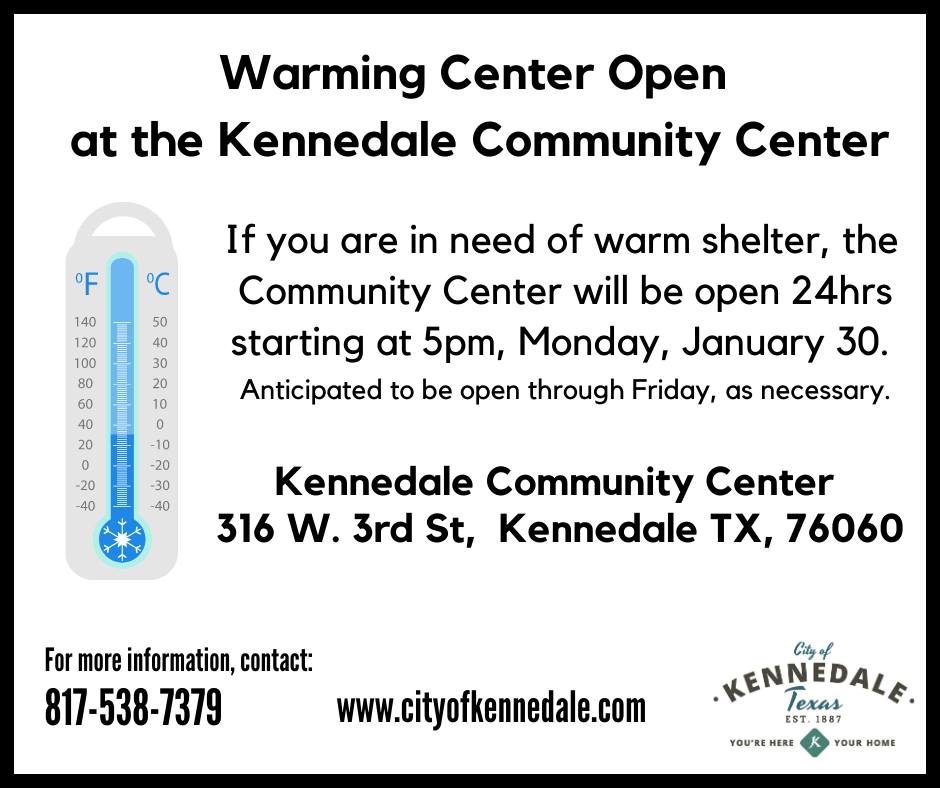 Warming Center to open at the Kennedale Community Center at 5:00 pm, Monday, January 30. If you need a place to stay warm and dry, please come.