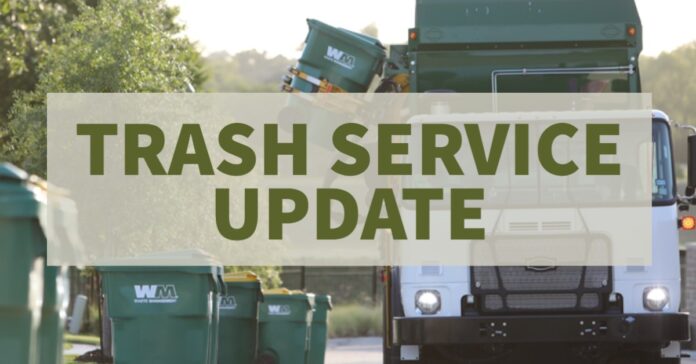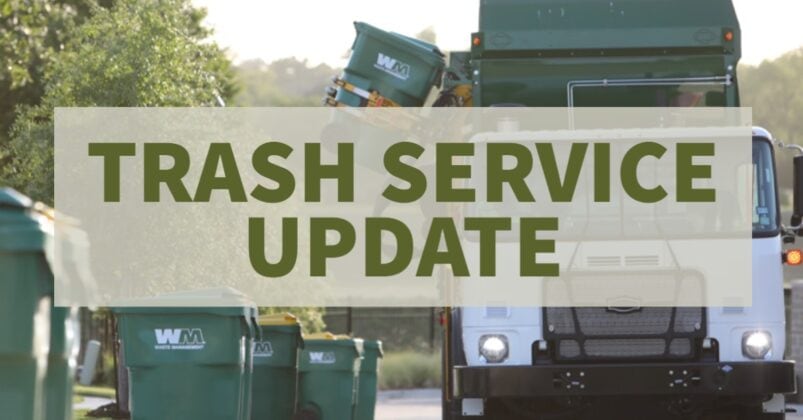 Icy roads and freezing precipitation has thrown a wrench into trash and recycling pickup. Some companies are rescheduling and some are suspending pickup early, we'll post updates as they come in.
DeSoto Trash Collection Schedule Due To Winter Weather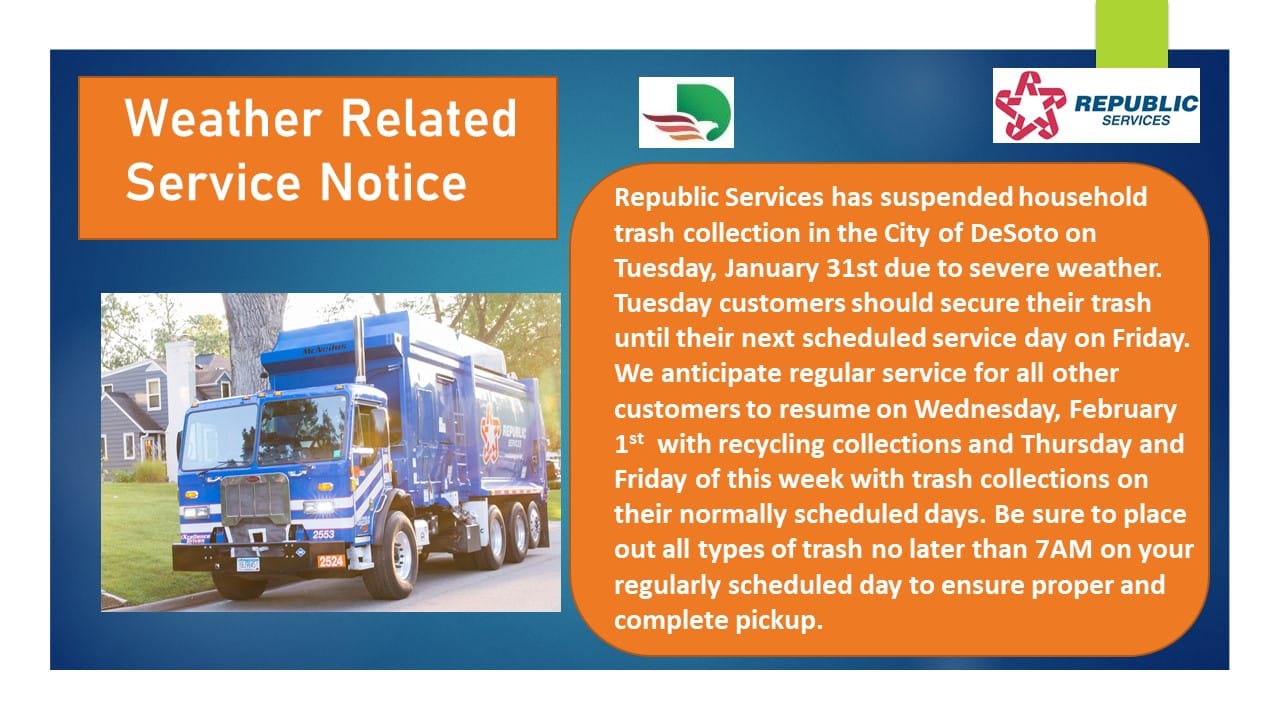 TRASH PICKUP NOTICE: Republic Services has suspended household trash collection in the City of DeSoto on Tuesday, January 31st due to severe weather.
Tuesday customers should secure their trash until their next scheduled service day on Friday.
We anticipate regular service for all other customers to resume on Wednesday, February 1 with recycling collections and Thursday and Friday of this week with trash collections on their normally scheduled days.
Be sure to place out all types of trash no later than 7 am on your regularly scheduled day to ensure proper and complete pickup.
Glenn Heights NO Trash Collection 1/31/23
CWD will not be running operations tomorrow – this will affect both commercial and residential services due to the inclement weather. For additional information regarding CWD services, please visit their website at https://www.communitywastedisposal.com
Grand Prairie Canceling Trash & Recycling Collection Monday & Tuesday
Due to deteriorating weather and road conditions, Republic Services has canceled trash and recycling collection Monday, Jan. 30 and Tuesday, Jan. 31.
If you put your trash/recycling out on Monday, and it hasn't been collected yet, please bring it back and put it out on your next regularly scheduled day.
Tuesday customers, please hold your trash and recycling for your next regularly scheduled day.
For commercial and industrial customers, recovery will run collection one day behind schedule once routes are back up safely. Thank you for your understanding and everyone stay safe out there!
Lancaster Trash Collection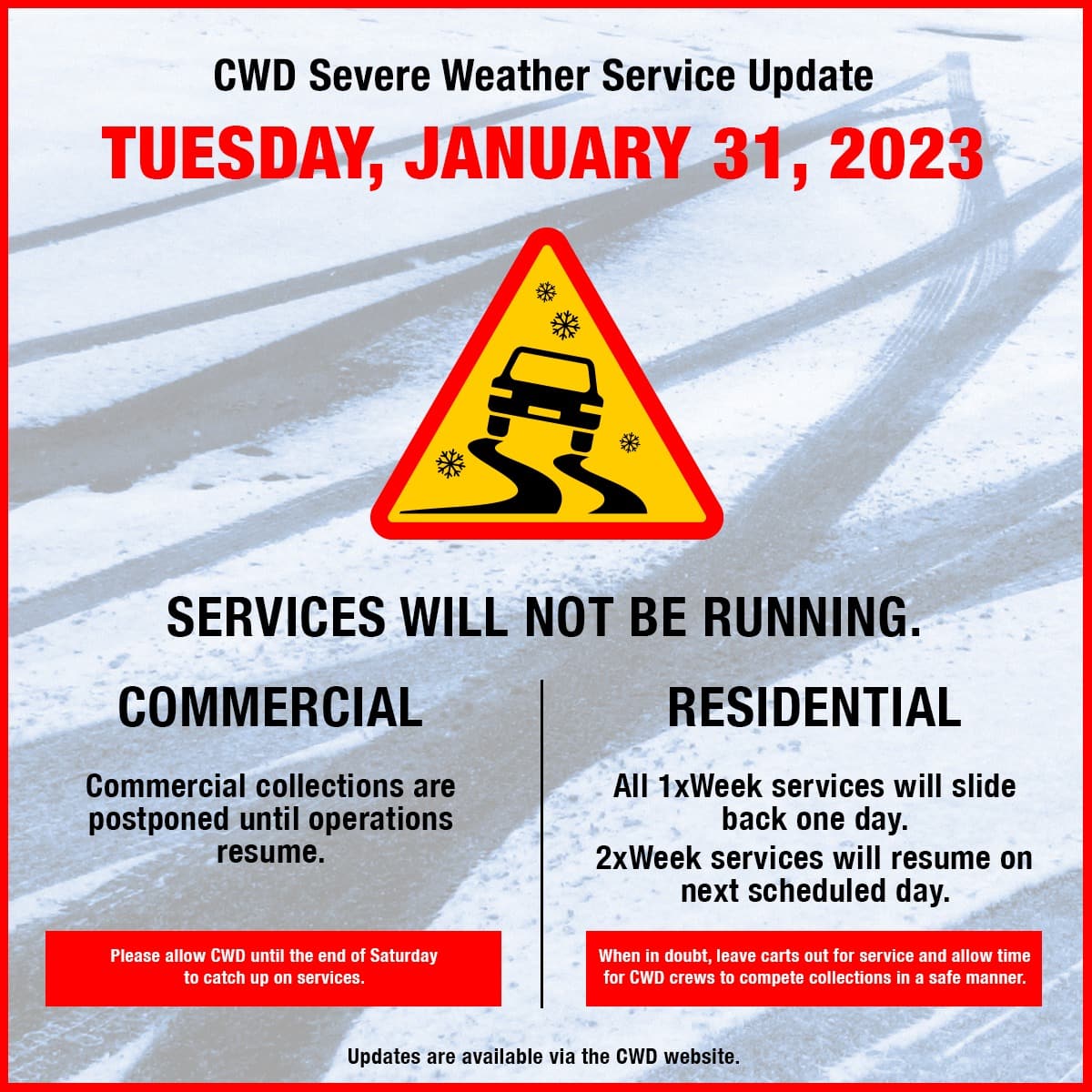 Due to inclement weather, our trash and recycling services will not run on January 31, 2023.
For additional information, please visit the city website at www.lancaster-tx.com/
or email communityrelations@lancaster-tx.com.
Mansfield Trash Collection
Republic Services has also informed the city of Mansfield that it will cancel the rest of today's residential curbside pickup routes and will NOT run routes on Tuesday, Jan. 31.