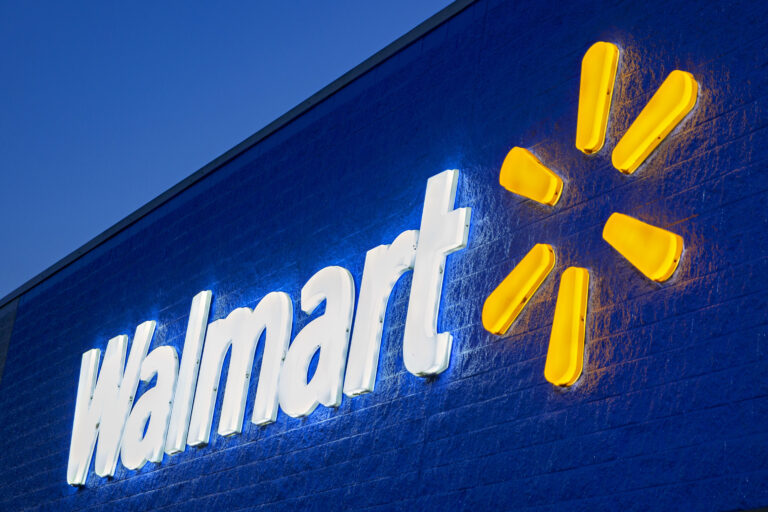 LANCASTER, Texas, Feb. 6, 2023 – Walmart is hiring up to 500 associates, including Asset Protection, Systems and Maintenance roles at its 730,000-square-foot automated grocery distribution center in Lancaster, Texas. A large portion of the roles in this facility will be tech-focused jobs.
"We're excited to bring this automated grocery distribution center to the city of Lancaster and offer the community cutting-edge job opportunities that can grow into great careers within Walmart's supply chain, ultimately helping save their neighbors time and money on groceries," said Ervin Goad, general manager, Grocery Distribution Center #8348.
Automated technology at the Lancaster facility will help move more than two times the volume of a traditional grocery distribution center while improving accuracy, quality and speed. These efficiencies mean less heavy lifting and operating for associates, engaging tech-focused careers and ultimately cost savings that can be passed on to customers. Learn more about Walmart's high-tech grocery distribution centers here.
Starting pay for these roles is $20-$34 per hour. On-the-spot interviews will be conducted to fill roles with an immediate need. Other roles will be brought on later as Walmart begins to ramp operations in the facility. Full-time positions qualify for Walmart's total rewards and benefits plans, including medical, vision and dental insurance, 401(k) matching, paid time off, stock purchase plan and more.
HIRING EVENT DETAILS:
When: February 7, 2023, from 10 a.m. to 4 p.m.
Where: Workforce Solutions Greater Dallas (Red Bird) 3560 W. Camp Wisdon Rd. Ste. #110 Dallas, TX 75237
Attendees will learn details on Walmart's supply chain network, available jobs, benefits and the application process, and have the opportunity to meet with the management team. Applicants can also apply for roles at careers.walmart.com.