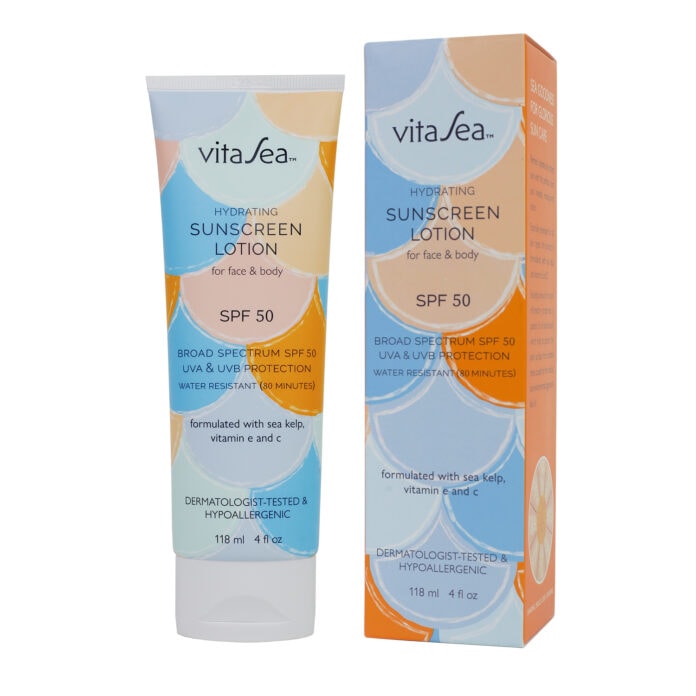 Los Gatos, California – August 11, 2023 – As the horrific Maui wildfires continue to spread, VitaSea is taking an immediate stand by donating 100% of their online sales to Maui Strong Fund through the month of September. The suncare brand founder, Christine Burger, grew up in Hawaii with memories of playing in the waves, eating fresh papaya, watching her aunt dance the hula and walking the beach with her grandfather. Needless to say, this disaster hits home for the mission-driven suncare brand.
"We stand 100% with our friends and family on Maui. As we watch the devastating videos of wildfire destroying everything in its path, we are heartsick. We have made a decision to do as much as we can to help," says Matthew Burger, VitaSea Co-Founder. "Beginning today through September 30th, we will donate 100% of our proceeds from online sales to the Maui Strong Fund that has been set up by the Hawai'i Community Foundation. HCF has waived all fees; 100% of our money will go towards supporting the community through services including shelter, food, financial assistance and other needs as they arise. To kickstart this initiative, we are donating the first $10,000. Thank you for joining us in helping our beloved State of Hawai'i."
All VitaSea suncare products are formulated with Vitamin E & C and Sea Kelp, which is known for its anti-inflammatory properties; it is packed full of antioxidants that help to protect the skin's surface from oxidative stress caused by free radicals and environmental aggressors like UV. VitaSea products are plant-based, hypoallergenic and dermatologist-tested so suitable for even the most sensitive skin. VitaSea is a mission-driven company that provides sustainable sun protection for a healthy, outdoor lifestyle while bringing environmental initiatives to the forefront.
Premium products include an Ultra Sheer Mineral Sunscreen Stick SPF 30, Ultra Sheer Mineral Sunscreen SPF 30, Hydrating Sunscreen Lotion SPF 50, Sunshine Warrior Sunscreen Super Spray SPF 50, and After Sun Replenishing Cream.