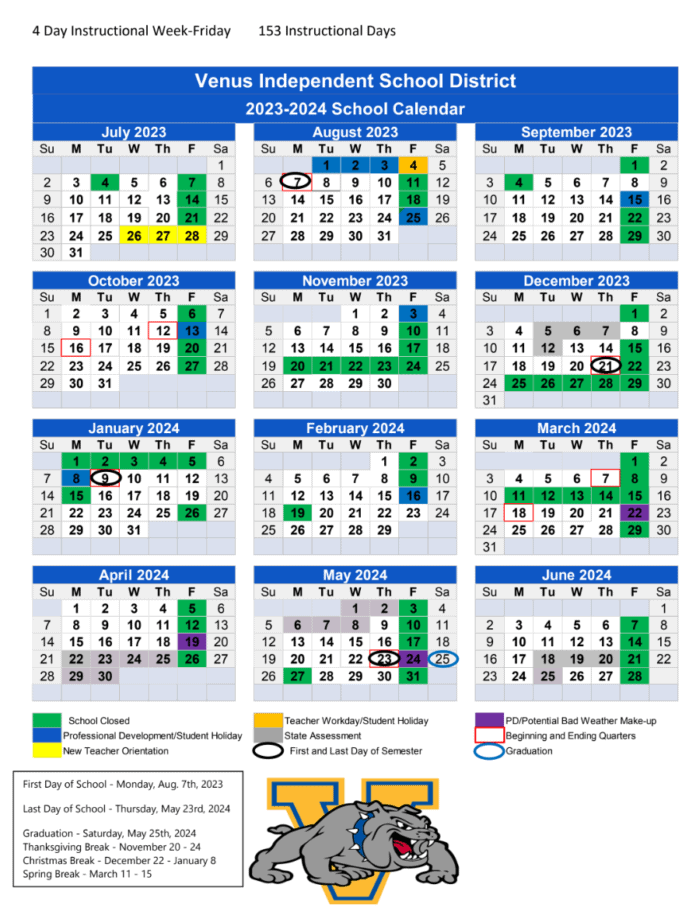 Discussions are being held among school districts throughout the state about switching to a four-day week – and more than 40 already have.
You can add the Venus School District to the list. Beginning in the 2023-24 school year, students in Venus will attend school Monday through Thursday.
"There's only one reason anybody's having these discussions, because of a shortage of teachers and staff," Venus Superintendent James Hopper said. "It affects every industry, and when that happens in education it has a devastating effect."
The COVID-19 pandemic triggered a nationwide shortage of teachers. Substitute teachers also saw a big reduction.
Hopper said there are teachers and people who fill the role of teachers. He said this decision will help filter those.
"The good teachers are going to work that fifth day. It may be at home, but they'll be working," he said. "You give me four days with quality teachers over five days with lesser ones and I'll take it every time.
"You're also going to have more refreshed teachers."
Hopper said the four days students are in attendance will be a little longer, which was being discussed at the time of this interview.
He said the new calendar will not have as many days banked for times such as bad weather days, saying, "We've got one day a week we can pull out and use."
Discussions In Other DFW Area Districts
For the most part, other area districts aren't into serious discussions about a change, but it is certainly on everyone's mind. A couple, however, noted they are monitoring closely what is happening elsewhere and doing a lot of research.
Red Oak School District released this statement:
"We are continuing to research the pros and cons of a four-day instructional week with a variety of uses for Fridays, including staff development, intervention, and just a break. We are not looking to do anything next year. However, we are building a calendar that allows for additional days 'off' for mental breaks. We have built-in extra minutes of instruction and can give staff and students some space to breathe during hectic stretches between holidays or longer breaks."
Mansfield also released a statement:
"Mansfield ISD is aware that the four-day work week has become a subject of inquiry and study for many districts across Texas. At this point, MISD plans to observe how such moves impact other districts, study the possible implications on all stakeholders and carefully follow any related legislation."
Mesquite ISD recently announced they have taken a four day week off the table because of concerns that Texas lawmakers may block the option in the future. Midlothian ISD adopted a hybrid schedule, but may consider a four day week in the future.