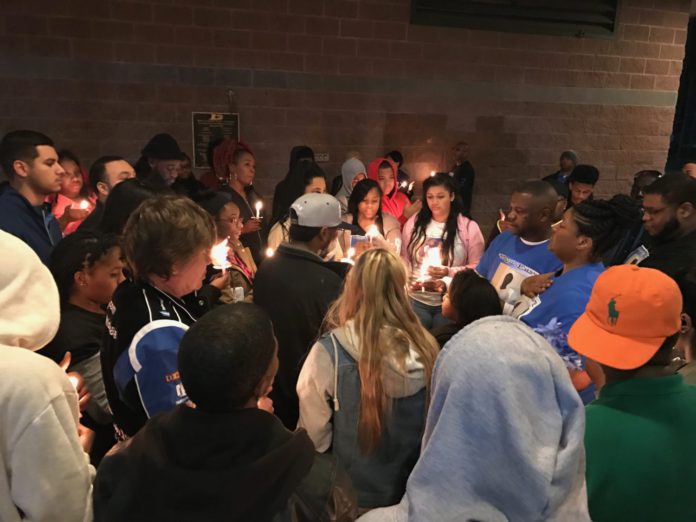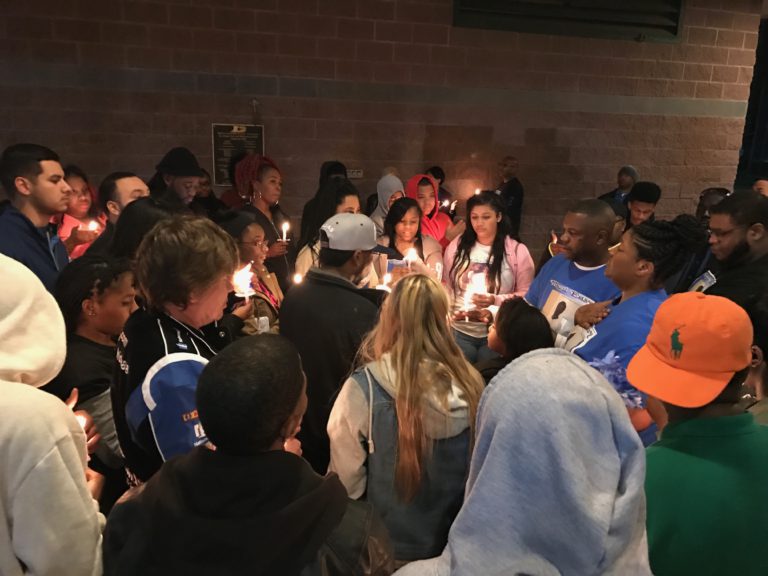 DESOTO—More than 100 family and friends gathered Thursday night to pay tribute to the life of Dairl Wayne Butler III, despite the chilly weather.
Butler, 18, was fatally shot Friday, in the 1300 block of Essex Drive in DeSoto. Since then, DeSoto police have arrested their chief suspect Antonio Chandler. Now family and friends attempt to lay Butler to rest and gain some sense of normalcy.
Friends from Dallas and DeSoto gathered at Les Zeiger Park for a candlelight vigil to recall fond memories of a young man who was described as a hard working jokester, who was a fierce friend with a ravenous appetite for life.
"He always liked to joke. I remember in school he would make jokes about the teacher; and kept us all laughing," said one attendee.
"No matter his rights or wrongs, my son was a good kid and he didn't deserve to go out like this," said Mother Sue Hoskin-Butler. "We appreciate everyone from Surrey Row and Highland Hills. We appreciate the love."
Police Arrest Known Associate
According to a DeSoto police arrest affidavit, Butler, a DeSoto resident and two other friends had planned to meet Chandler around 1:30 p.m. on Friday.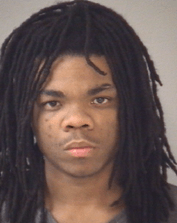 Witnesses say after a short wait Chandler approached the car parked at the corner of Aspen and Essex Drive and attempted to rob them at gunpoint. Butler, sitting in the front passenger seat, resisted, and Chandler fired one shot. The witness took off as Chandler fired more shots.
The witness sped back to Surrey Row Apartments and called 9-1-1. Investigation of the victim's phone records led DeSoto detectives to the suspect who lived near the scene of the shooting. The witness positively identified Chandler in a photo lineup.
Sunday evening DeSoto police took Chandler into custody. Chandler is in custody at Dallas County Lew Sterrett Justice Center. He faces Capital Murder charges and a $500,000.00 bond. The 20-year-old had no prior criminal history, according to Dallas County.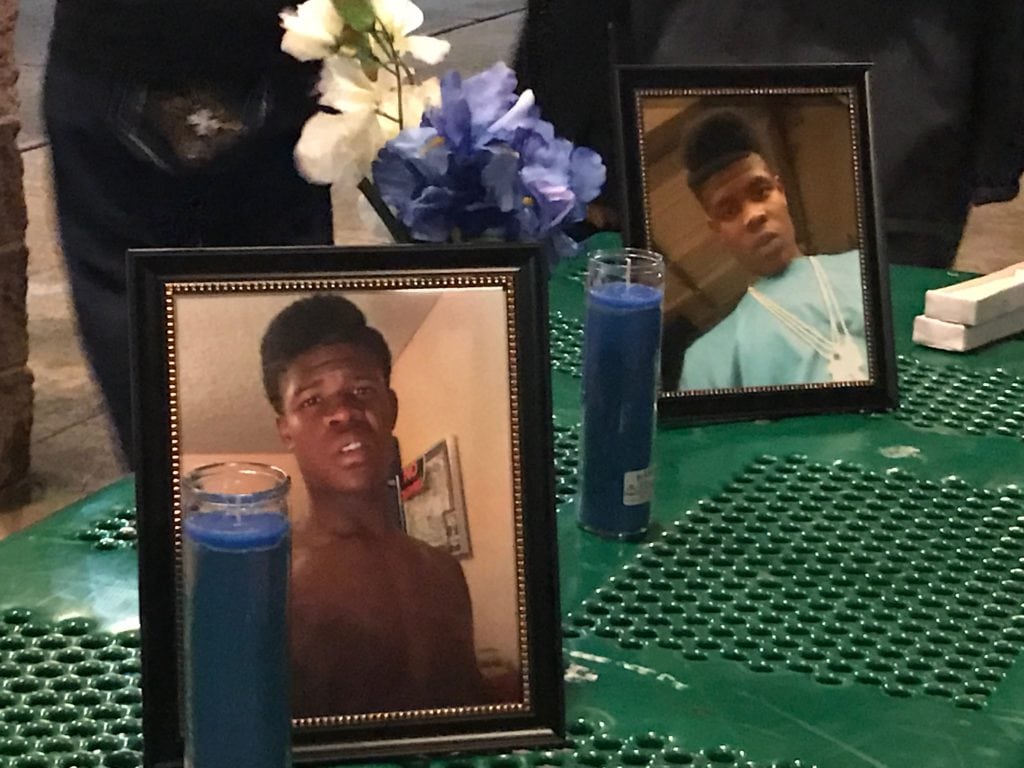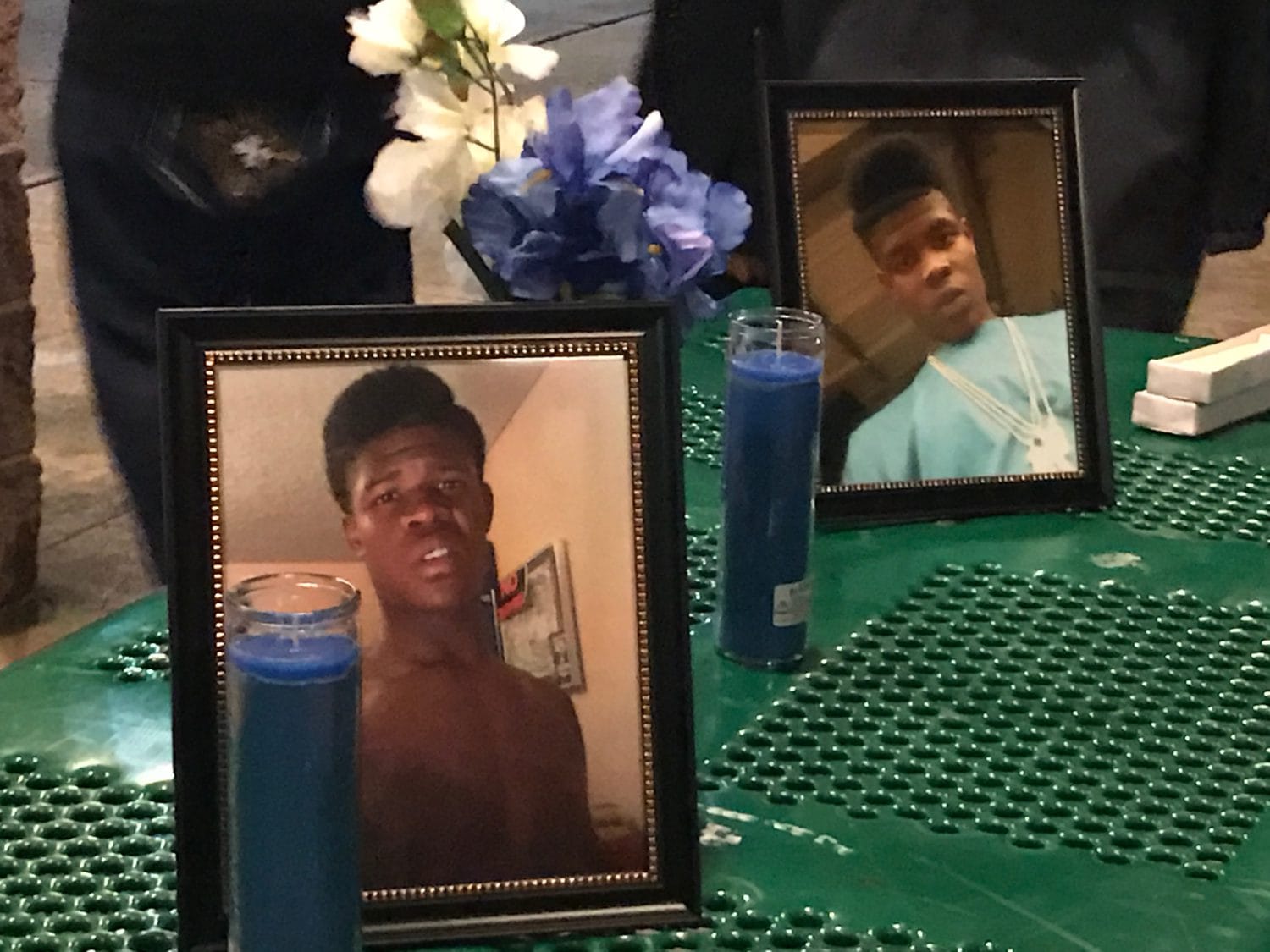 Loss Turns Life Lesson
Life redemption was one of the recurring messages Thursday.
"Don't take this as something sad. Take this as a lesson," Uncle Perry Hoskin said to the group of mostly 18 to 30-year-olds. "These streets don't love you. Don't let my nephew die in vain. Change your life while you have a chance."
Butler was an organ donor. According to reports his organs saved the lives of eight people. Now family members hope that his story save even more.
"If this saves one life. If this causes just one person get off the streets then my grandson's job would be well done," said Grandmother Linda Hoskin-Johnson.
Memorial services are scheduled for 1 p.m. Friday at Community Missionary Baptist Church in DeSoto.