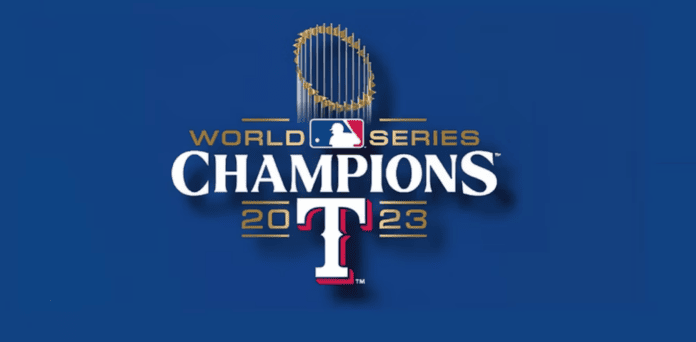 DALLAS, TEXAS — The 2023 World Series trophy, awarded to the Texas Rangers, will make a public stop at the George W. Bush Presidential Center on Nov. 18 from 1 to 4 p.m. Free to the public with timed entry, guests will have the opportunity to view and take their own photo with the Commissioner's Trophy in the George W. Bush Presidential Museum's Freedom Hall.
Guests may also purchase tickets online or at the door to explore the Bush Museum's permanent and special exhibits. President George W. Bush, an avid baseball fan, has part of his baseball collection on display in the Boeing Company Exhibition Gallery. Additionally, a commemorative baseball bat signed by 46 of the 62 living members of the National Baseball Hall of Fame and items from the annual tee ball games held on the South Lawn of the White House while President Bush was in office may be viewed.
Admission to see the Commissioner's Trophy will be reserved by timed entry only. Guests can register at https://www.bushcenter.org/events-and-exhibits/texas-rangers-baseball-world-series-trophy-viewing.
Visitors can stop by the Bush Museum Store to shop for unique baseball memorabilia, including a leather baseball with the 43rd presidential seal and a Warstic baseball bat with President Bush's signature. A complete list of the Bush Museum Store's baseball items for purchase can be found at https://www.bushcenter.org/publications/the-bush-centers-baseball-gift-guide.