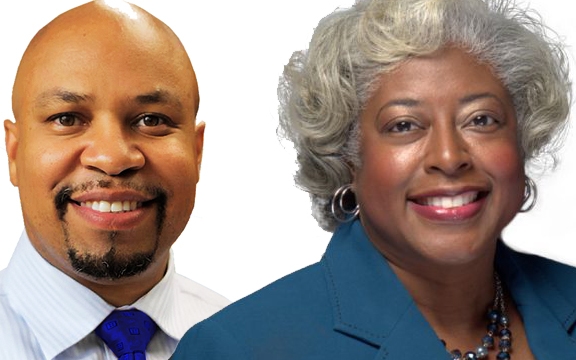 Texas House District 109 Torn Between Two DeSoto Candidates
DESOTO—DeSoto is not a city that usually sees such division. However, in last week's Democratic Primary race between former DeSoto Mayor Carl Sherman and former DeSoto City Council member Deshaundra Lockhart, we saw a city somewhat divided.
On the one hand you have a candidate who has previously taken the helm of the city and led it to new heights in many ways. His opponent, is also a dedicated public servant and three term council member.
At the polls voters in District 109 had to make a choice between four candidates. By the end of the night Sherman and Lockhart were the clear leaders. And a District 109 runoff will give the voters a chance to decide between the two.
"We have two candidates who have risen to the top," Sherman said. "I am honored that the voters have decided that I should further this race. Also, I look forward to healthy debate on the issues that matter to the constituents of District 109. I'm excited as I have the chance to grab the baton and forge onward. Fighting for all the constituents of this District in Austin."
Ballot Results
Unofficial results had Lockhart taking 44.73% of the vote or 6,894 voters to Sherman's 40.18% of the vote or 6,196 voters. Neither candidate had 50% resulting in the runoff election in May. The two additional challengers were Christopher Graham with 5.92% or 913 votes and Victoria Walton with 9.16% or 1,413 votes.
"I appreciate the vote of confidence as we propel forward to the final runoff election in May from my beloved Southwest Dallas County family of constituents," Lockhart said. "This victory is because of God and active voters. The voters of Southwest Dallas County have made the request known that they want me to represent District 109 in Austin."
DeSoto Mayor Curtistene McCowan who attended Sherman's Watch Party Tuesday night said, "I am looking forward to Mayor Sherman assuming the role of Representative Sherman in Austin. We need and deserve his exemplary leadership. He has worked hard to build strong relationships in the region. I know he will continue the legacy and reputation that Representative Giddings has established."
Senator Royce West and current Texas House Representative for District 109 Helen Giddings were in attendance as well.
Sherman made the decision to run for the district seat after 13-term State Representative Helen Giddings, who has openly endorsed Sherman, announced her retirement.
Giddings was first elected to the office in 1992. Since then, she has led a number of committees including the House State Affairs Committee and the Texas Legislative Black Caucus.
"Carl ran a positive campaign focused on issues that concern all Texans, but particularly District 109," Giddings said.
The runoff election will be held May 22, 2018.