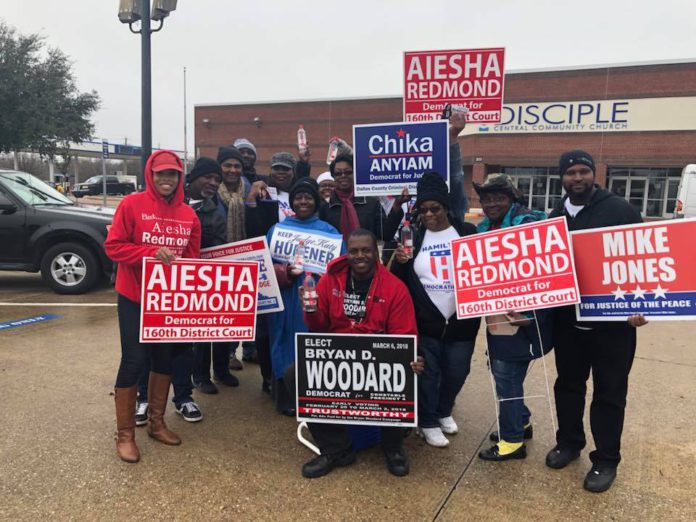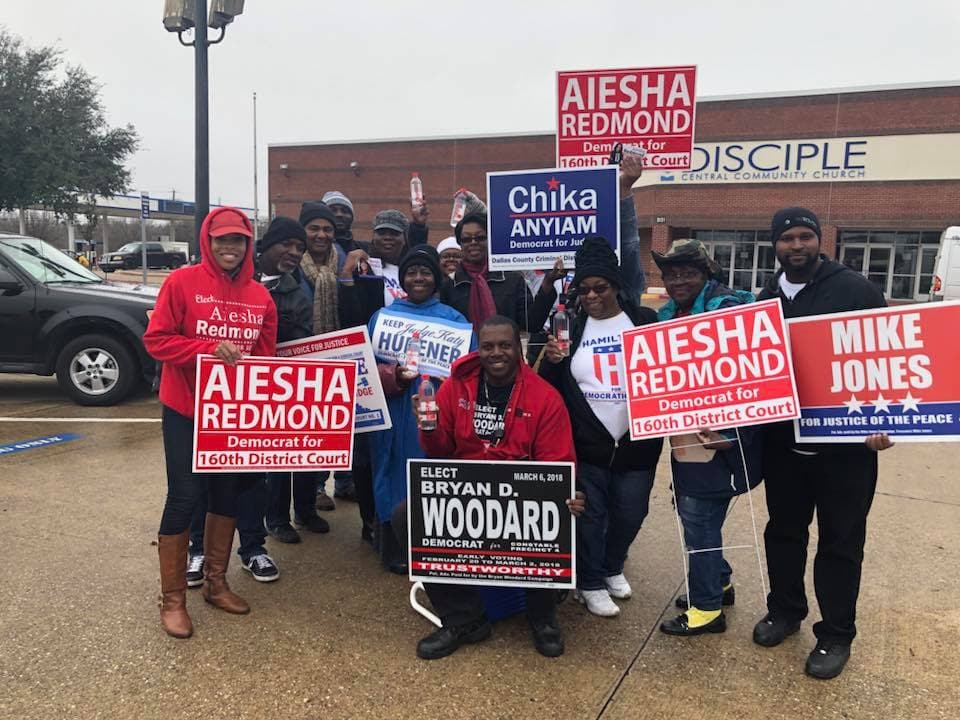 DESOTO—It has been said that residents of DeSoto offer candidates the best voter turnout among the Best Southwest cities. So when area campaigns launch, DeSoto is often the first stop.
A look at the voter turnout numbers at the Dallas County Election website and a glance at the map of southern Dallas and the surrounding area proves this is indeed true. During early voting numbers not only was the polling location at Disciple Central Community Church the top grossing location in the Best Southwest. But with 1297 ballots cast it was the second highest location for early voter turnout in the entire county.
It was just behind a North Dallas polling location Our Redeemer Lutheran Church near U.S. 75 and Park Lane.
District 3 Dallas County Commissioner John Wiley Price, who knows a thing or two about voter turnout agrees. Price says DeSoto is always a good city to campaign and with good results.
"The excellent voter turnout says something about DeSoto and the constituency there," Price said. "Not only are the residents informed, but also in touch. There is no substitute for informed voters. DeSoto has set a standard."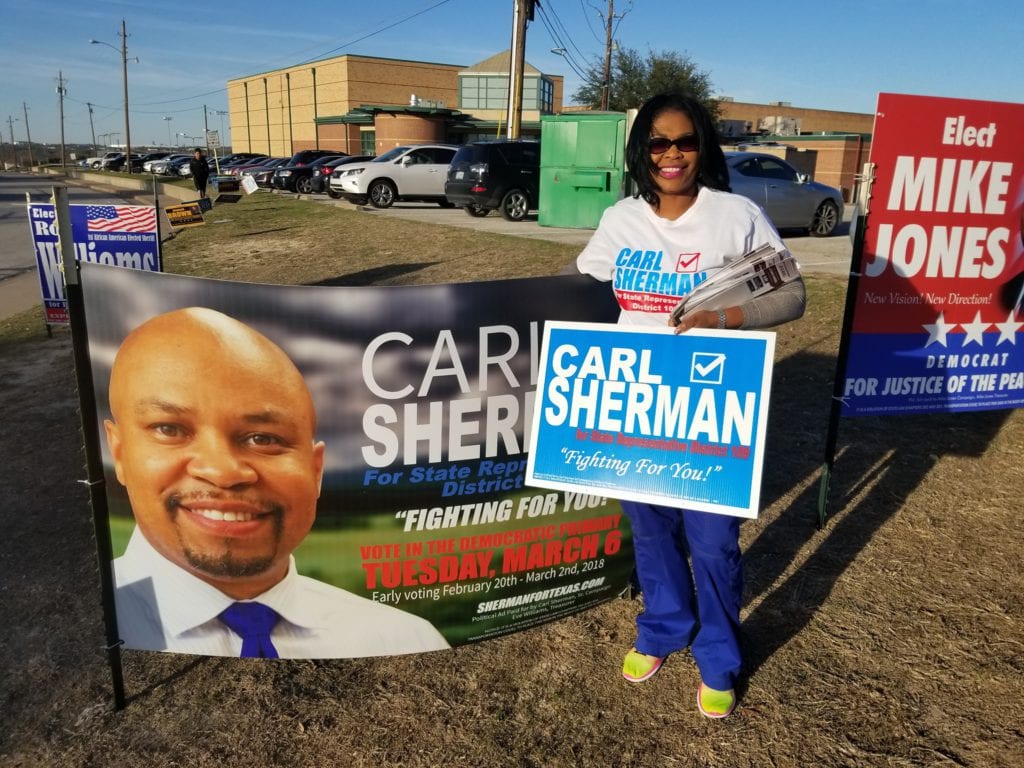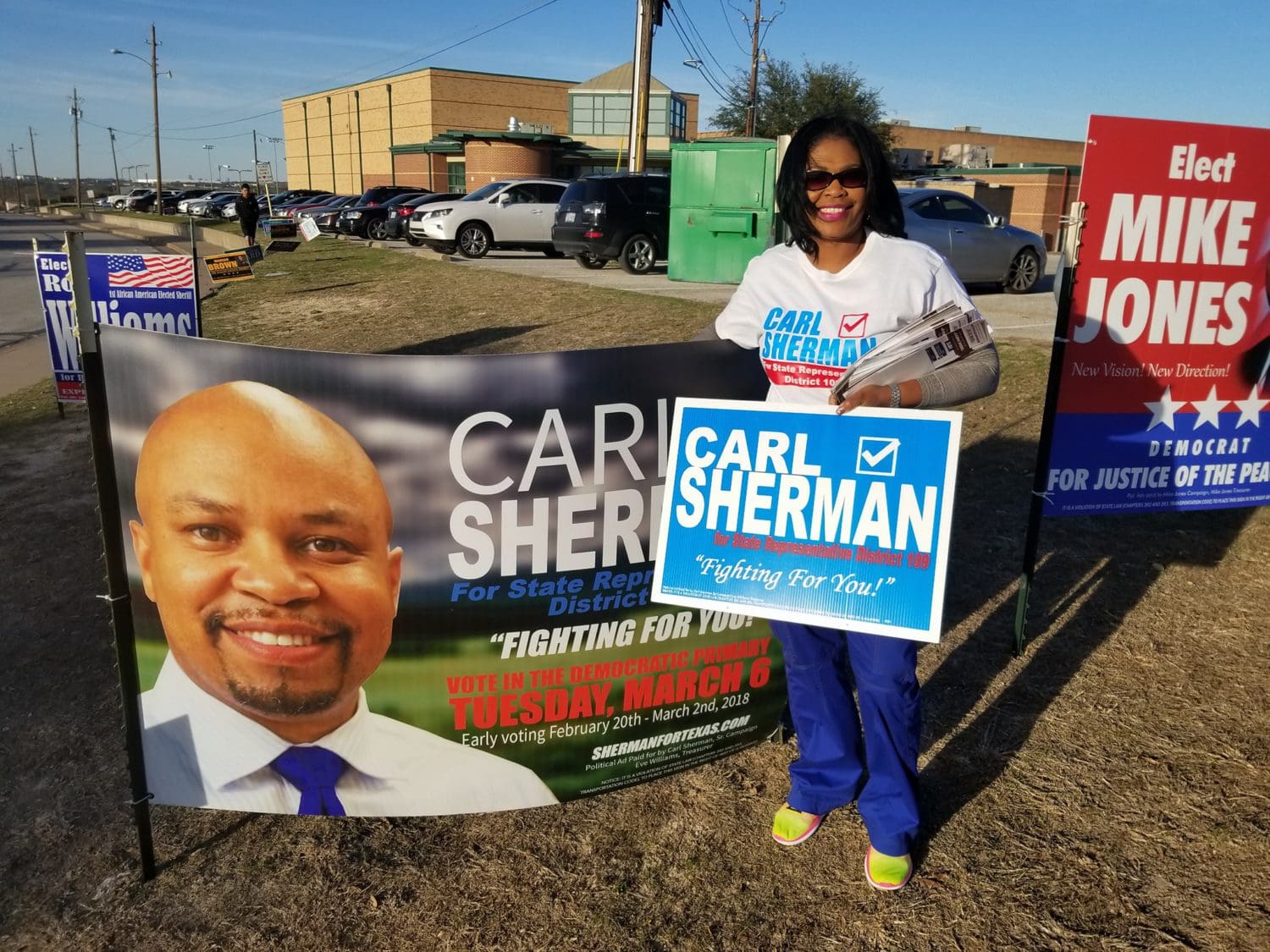 Election Day Turn Out
Even on Election Day DeSoto voters made a good showing at the polls. According to unofficial canvassing DeSoto votes cast in the Texas House District 109 race were almost equal to votes cast in other District 109 cities of Hutchins, Lancaster, Wilmer, Duncanville, South Oak Cliff and Cedar Hill.
It's important to note however that not only are DeSoto voters politically savvy, but they are also civically active. In fact, one DeSoto resident and campaign volunteer, Donielle Wilson took time from her busy schedule to man a polling station in neighboring Cedar Hill.
"The turnout was awesome today," Wilson said. "The Democratic turnout today was huge at High Point [Baptist Church in Cedar Hill], more Democrats than Republicans I noticed."
Wilson said she also believes the reason turnout was so high in DeSoto for this particular election was because of the candidates.
"I think it had to do with Pastor Sherman because he always does great things for the entire area. He is all-inclusive – he never just considers DeSoto but the entire area."
Wilson is referring to Carl Sherman who ended up in a runoff with challenger Deshaundra Lockhart for the District 109 State Representative seat.
Both Sherman and Lockhart hail from DeSoto. Sherman is a former mayor there. Lockhart is a three time council member and at one point served under Sherman's administration.
"Good voter turnout speaks well of the mobilization by the party organizations. It is notable that cities with high income and education demographics normally result in higher voter turnout," said SMU Political Science Professor Matt Wilson. "Participation plays a large role with these groups choosing to focus on pulling in votes."
Looking Forward
Overall, in DeSoto and further infield, Texas Democrats have almost doubled 2014 primary turnout, breaking 1 million voters. This is the first time Texas Democrats have reached a million voters in 16 years and only the third time in the past 24 years.
"It's clear Texas Democrats are fired up, exceeding expectations, and charging forward to November," Texas Democratic Party Chair Gilberto Hinojosa said. "We're grateful to so many enthusiastic voters who showed up in full force as well as our terrific candidates who stepped up to serve."
Members of the Dallas County Republican Party say they are confident of their candidates in future elections. Despite record Democratic turnout during the primaries.
"Republicans are united in our choices," said Party Chair Missy Shorey. "Looking forward to the upcoming runoff, Tuesday May 22. Democrats had a contentious primary which drove turnout. I am confident in our ability to support our candidates in November."