Hollywood insiders were stunned when Sound of Freedom, a low-budget "message" film by Angel Studios, soared to the top of the box office after its July 4th opening. Going head to head with blockbusters like "Indiana Jones," the film struck a chord with audiences everywhere it played. Some audiences even gave the film standing ovations. More importantly, they all urged their family and friends to see this inspirational film.
Jim Caviezel Stars in Sound of Freedom
Caviezel, who played Jesus in The Passion of the Christ, is perfectly cast as former Homeland Security agent Tim Ballard. After spending 12 years helping catch and convict pedophiles, the devoted husband and father of six children felt the need to do more. He wanted to rescue children enslaved by the multi-billion dollar sex trafficking trade. He gained the trust of a pedophile in California, who unwittingly assisted him in meeting—and rescuing– eight-year-old Miguel.
The boy had been kidnapped from his father in Honduras and sold to a pedophile in Mexico. When Ballard learned the boy's 11-year-old sister was also a victim, he determined to free her as well. With the support of his wife, Ballard eventually quit his job to focus on those efforts. His single-minded pursuit to rescue innocent victims is the heart of the film.
Outwitting the Sex Traffickers
Ballard found help from an unexpected source when Vampira (Bill Camp), a former money launderer for the Columbian drug cartel, agrees to introduce him to some sleazy criminal contacts. The unlikely duo set up a sting operation by pretending to open a members' only club for wealthy pedophiles on a remote island. They manage to pull off several thrilling rescues, such as freeing 55 children brought by sex traffickers to their "secret island."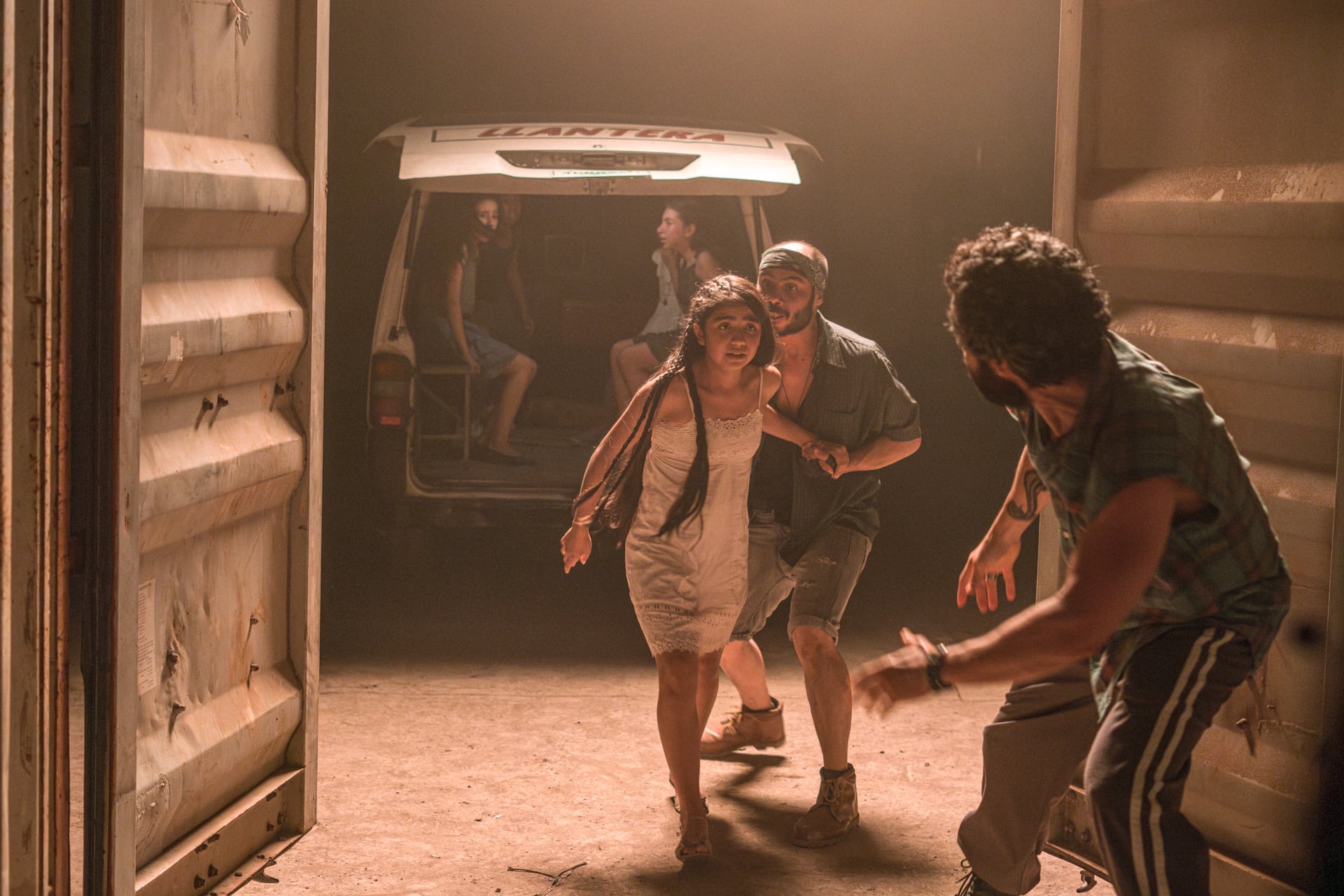 When Ballard learns that Miguel's sister (Cristal Aparicio) was sold to a rebel camp hidden deep in the jungle, he and Vampira set off on a dangerous boat trip downriver to find her. By impersonating a doctor carrying vaccines, Ballard is able to infiltrate the camp where she is held and attempt her rescue.
While some critics sneered at the "hokey" film, and such dialogue as Ballard declaring "God's children are not for sale," the film touched the hearts of the public. Sound of Freedom forced us to focus on the horrors of child sex trafficking. Although the majority of the young victims are from third-world countries, none are safe from these predators.
Sound of Freedom
The film was directed by Alejandro Monteverde with screenplay by him and Rod Barr. Rated PG-13, it is drawing large crowds to theaters across the U.S. It features a terrific performance by Jim Caviezel and other leads. It also features great cinematography by Gorka Gomez Andreu, and is produced and distributed by Angel Studios ("The Chosen"). Bravo to them, and the rest of the cast and crew who brought this compelling story to us. The real hero of the story, tim Ballard, has now established Operation Underground Railroad, a nonprofit working tirelessly to help rescue child sex trafficking victims.
"Sound of Freedom has taken on a life of its own. We're getting messages from all over the country telling us about packed theaters, sold-out theaters, and spontaneous standing ovations for the film in numerous locations," said Brandon Purdie, Head of Theatrical Distribution at Angel Studios. "We're deeply grateful to AMC, Cinemark, Regal, and all our theater partners—and their hard-working theater staff members—for working with us to accommodate the surging demand for this film, and having the courage to release it during the busiest movie season of the year."