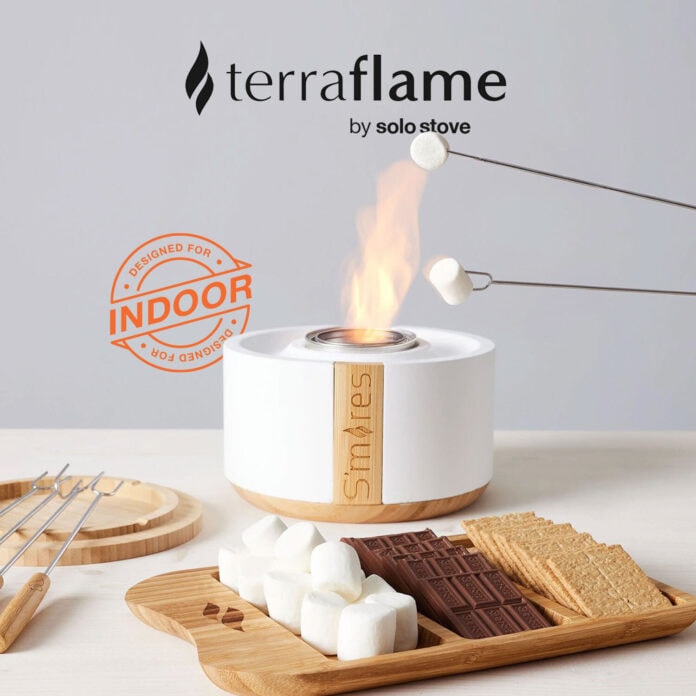 GRAPEVINE, Texas – May 11, 2023 – Solo Brands, Inc (NYSE: DTC), ("Solo Brands" or the
"Company"), a direct-to-consumer (DTC) platform for rapidly growing lifestyle brands including Solo Stove, Chubbies, Oru Kayak, and ISLE, today announced it has acquired TerraFlame, a company founded with the mission of creating warm, inviting and ambient spaces around clean burning flame.
"We are pleased to welcome TerraFlame to the Solo Brands family and thankful to Gerald Berger, Oleg Berger and Lenny Vainberg for choosing us as the right long-term partner for them," said John Merris, CEO of Solo Brands. "This strategic acquisition complements our brands, and, alongside Solo Stove, allows us to offer our customers the fire burning experience outdoors, and with the addition of TerraFlame, we're thrilled to bring the fire inside. We hope to leverage our direct-to-consumer and wholesale expertise to support TerraFlame's growth while also leaning into TerraFlame's shared passion for product innovation and incredible products to elevate the Solo Brands customer experience."
The announcement comes on the heels of Solo Brands' continued business momentum, driven by product innovation, focus on the customer experience, wholesale and retail penetration, and international expansion. The Company launched 15 new products in 2022, including the Solo Stove Mesa table top fire pit and Pi pizza oven.
On the wholesale front, Solo Brands now offers its products through key strategic
retail partners including Costco, Dick's Sporting Goods, Ace, Academy, Scheel's, and others.
TerraFlame creates warm and inviting places where customers can roast s'mores and gather with friends and loved ones. It combines eco-friendly and sustainable fireplace fuels with artisan crafted fire features that showcase flame in its truest form. The company sells a range of indoor fire products, including its S'mores By TerraFlame® portable tabletop s'mores roaster designed to be used indoors, while still providing the sound of campfire memories.
In addition to its e-commerce platform, TerraFlame has a robust retail network including Target, Pottery Barn, William-Sonoma, and Crate & Barrel.
TerraFlame's team, including its CEO Lenny Vainberg who will be appointed the role of TerraFlame General Manager, will become part of the Solo Brands team.
"We are thrilled to join the Solo Brands team and to have found a partner that supports our vision for TerraFlame," said Vainberg.
About Solo Brands, Inc.
Headquartered in Grapevine, TX, Solo Brands is a platform for the next generation of digitally-connected, direct-to-consumer (DTC) brands that develops and produces lifestyle products to help customers create good moments and lasting memories. Each brand in the Solo Brands portfolio has access to best-in-class fulfillment and operations, digital and technical expertise, and customer service to drive the best customer experience on the internet while giving back to the communities that each brand serves. Current lifestyle brands in the Solo Brands portfolio include Solo Stove, Chubbies, Oru Kayak, and ISLE.