The City of Ovilla welcomed the community to attend a Veterans Recognition Event at Heritage Park November 4. The event was co-sponsored by area patriotic organizations including the John Cavet Chapter USD 1812, Richard Bard Chapter NSDAR, and Old Chisholm Trail Chapter NSDAR.
The Sixth Annual Ovilla Veterans Recognition Event was held at 2 p.m. November 4, and was well attended by members of the community. The event honored veterans from WWII, Korea, Vietnam, and all conflicts since 1970. An invocation was given by Mayor Pro Tem David R. Griffin. Ovilla Mayor Richard Dormier welcomed guests and officially proclaimed November 11 as Veterans Day in the City of Ovilla.
A Tribute to the Fallen was given by Patricia Thibodeau of John Cavet Chapter USD 1812 and Richard Bard NSDAR. A wreath honoring the veterans, provided by John Cavet Chapter, was laid by Dr. Stephanie Garrett of Old Chisholm Trail NSDAR and her son, U.S. Navy Chief Hunter Garrett.
Taps were played by trumpeter Haylee Treibly, a member of the Midlothian High School band and orchestra, under the direction of Midlothian Music Director Larry Doran. John Cavet Chapter President Dorcas Helms gave a salute to the veterans.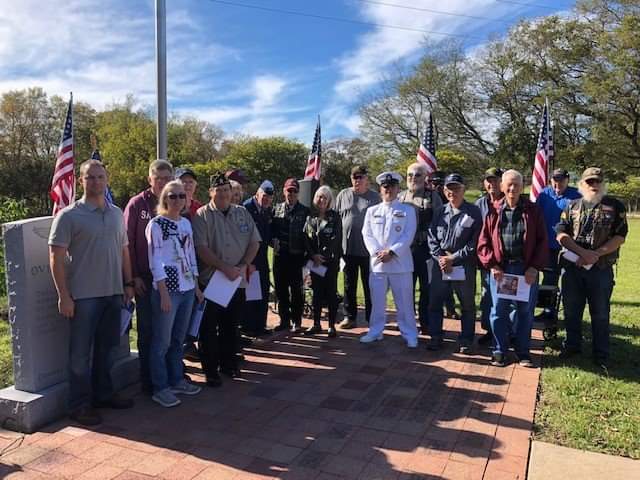 At the conclusion of the event, specially designed recognition certificates from the three patriotic organizations were presented to all veterans attending. Commemorative lapel pins and car magnets were presented to Vietnam Veterans, courtesy of the John Cavet Chapter Vietnam Commemorative Event Committee.
The Ovilla Veterans Recognition event was also attended by members of the Ovilla Police Department. Sound system was provided by the City of Ovilla, with setup and breakdown by the City Services Department. Flag Line and Honor Guard was provided by the North Texas Patriot Guard Riders.
At 3 p.m., members of the three patriotic organizations met at the Ovilla Methodist Cemetery to place flags on the graves of the 38 Veterans interred there. Five of those Veterans recognized were soldiers in the War For Southern Independence. Four of those veterans were Texas sons, with one from Tennessee.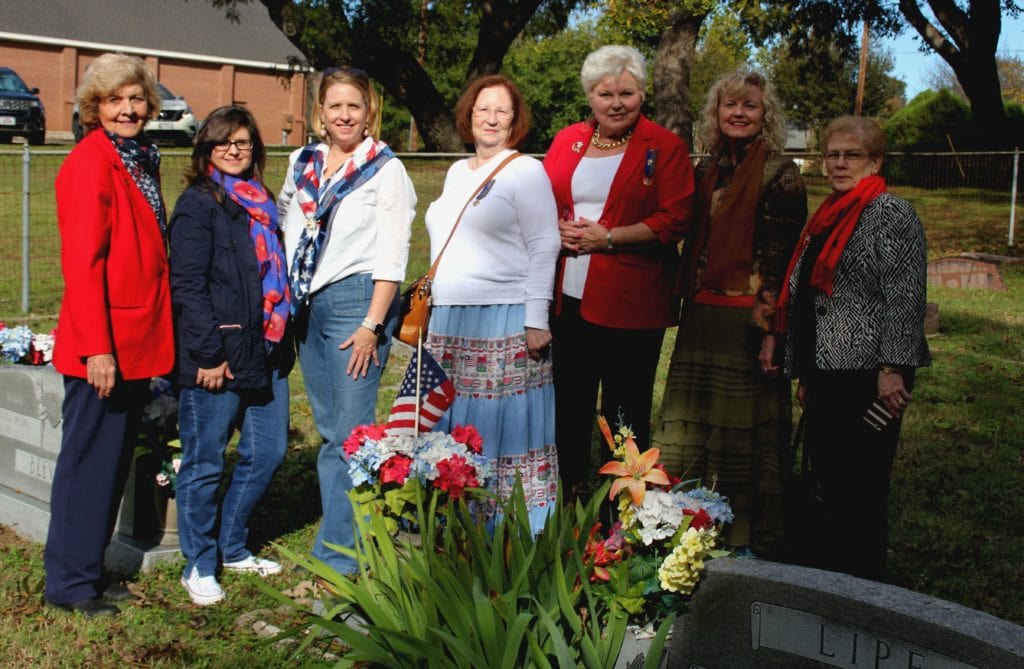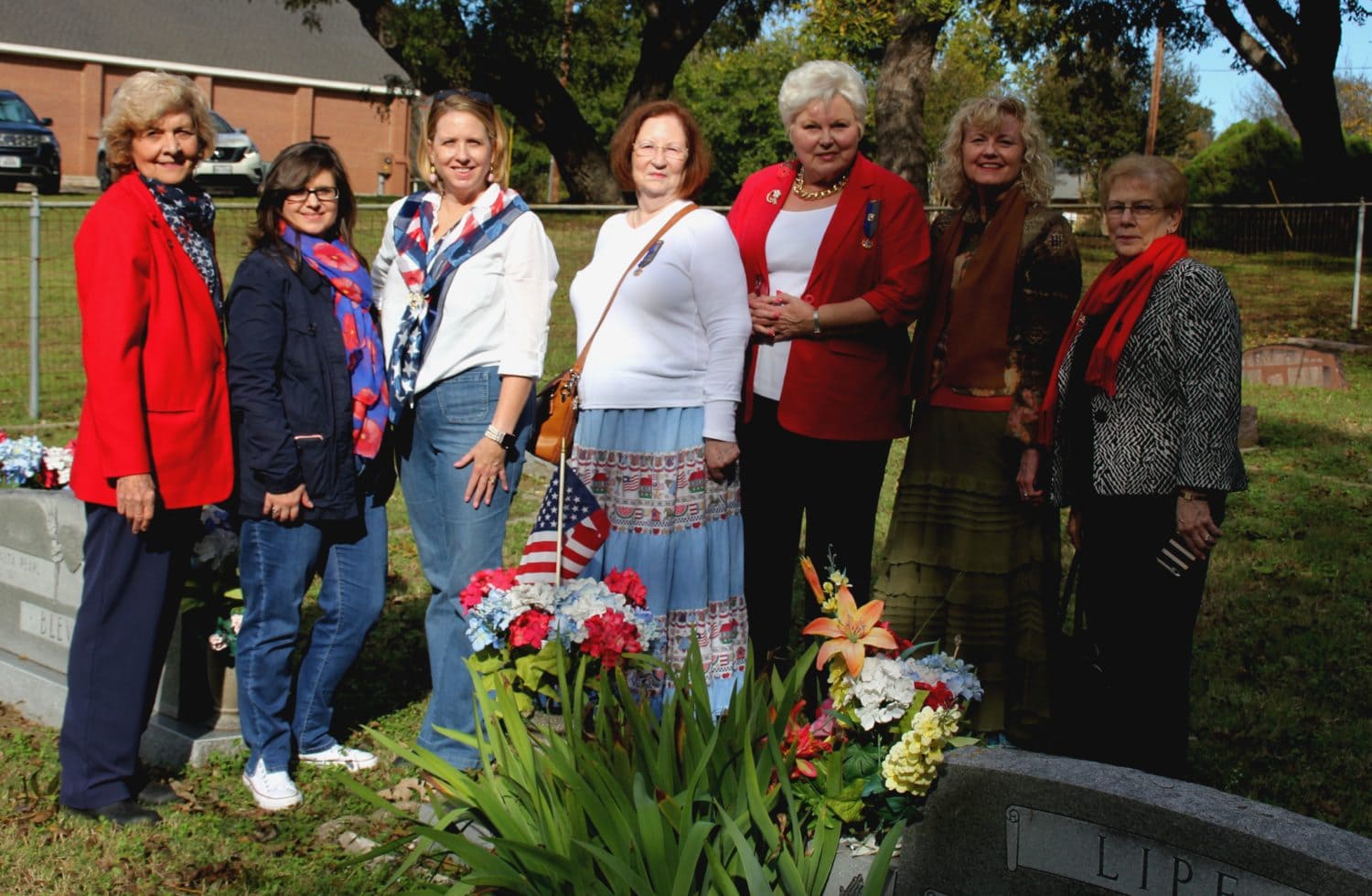 These were some of the earliest settlers in Ellis County, Texas, part of the original Peters Colony group. Other veterans interred there are from WWI, WWII, Korea, Vietnam, and all U.S. conflicts since 1970.