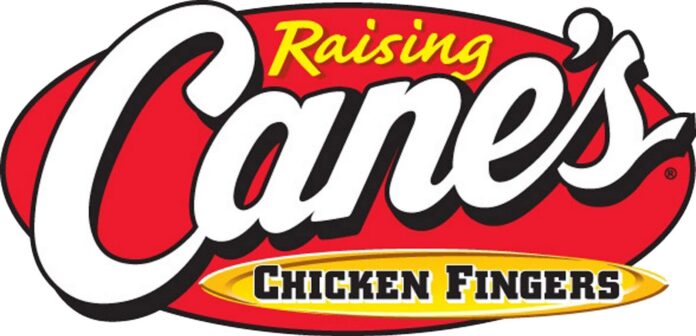 DALLAS (Aug. 28, 2023) – Raising Cane's – one of the nation's fastest-growing brands – is just as passionate about supporting local organizations as it is its craveable Chicken Finger meals. For 12 years, Raising Cane's has supported Kidd's Kids – the Dallas-Fort Worth-based nonprofit started by legendary radio personality and Dallas native, Kidd Kraddick.
On Wednesday, August 30, Raising Cane's will set out to raise one-hundred thousand dollars for Kidd's Kids in one day by donating one dollar for every Box Combo sold to the organization. More than 200 Raising Cane's Restaurants across markets where the Kidd Kraddick Morning Show airs in Texas, Louisiana, Mississippi, Arkansas, Kentucky, Oklahoma, Arizona, and Missouri will participate in the fundraiser during regular Restaurant hours.
For a full list of participating Restaurant locations, visit https://raisingcanes.com/kiddskidsfundraiser/.
"We have been able to raise over one million dollars for Kidd's Kids because of our awesome Crew, who really get behind this and are proud of it, and our Customers who come out and support," said Raising Cane's founder Todd Graves. "I began listening to the Kidd Kraddick Morning Show when I was a young entrepreneur. I'm proud of the work we've been able to do with Kidd's Kids over the last twelve years and look forward to doing it again this year."
In addition, Raising Cane's and the Kidd Kraddick Show will host current and former Kidd's Kids on the day of the fundraiser at Raising Cane's in Grand Prairie at 3158 South State Highway 161 in Grand Prarie 11 a.m. CT, and all current and former Kidd's Kids families that wish to take part in the fundraiser on August 30 will receive free Box Combos in participating markets.
Founded in 1991, the Kidd's Kids program was created to make a difference in the lives of children with life-altering illnesses and special medical needs. That difference has evolved over time, with selected families now being provided with an all-expenses paid trip to Walt Disney World. During the five-day trip, Kidd's Kids and their families enjoy all the excitement that a Disney World getaway can offer and get a rare opportunity to escape the hospitals and treatment centers that have become an everyday part of their lives.
The Kidd Kraddick Morning Show is a syndicated morning radio show heard on more than 65 stations across the country, and on American Forces Radio, from 6-10 a.m. CDT Monday through Friday. To learn more, visit KiddNation.com.
ABOUT THE KRADDICK FUND FOR KIDS®
Kidd's Kids is a 501(c)(3) non-profit organization founded in 1991 by award-winning morning show personality Kidd Kraddick. Its programs were created to make a difference in the lives of children with life-altering and life-threatening medical conditions. Kidd's Kids is certified by the state of Texas and registered with the appropriate department of each state in the country. To learn more, visit KiddsKids.org, or follow the charity on Facebook and Instagram.
ABOUT RAISING CANE'S®:  
Raising Cane's is one of the fastest growing restaurant brands, with 750+ Restaurants in 35+ states, the Middle East and Guam and plans to open 100 new Restaurants across several new markets in 2023.  The company recently announced plans to be one of the top 10 Restaurant brands in the United States and is known for its ONE LOVE® – craveable Chicken Finger meals – which includes the iconic "Cane's Sauce" – named the #1 most craveable sauce in the restaurant industry and most craveable chicken. For more information visit raisingcanes.com.
.