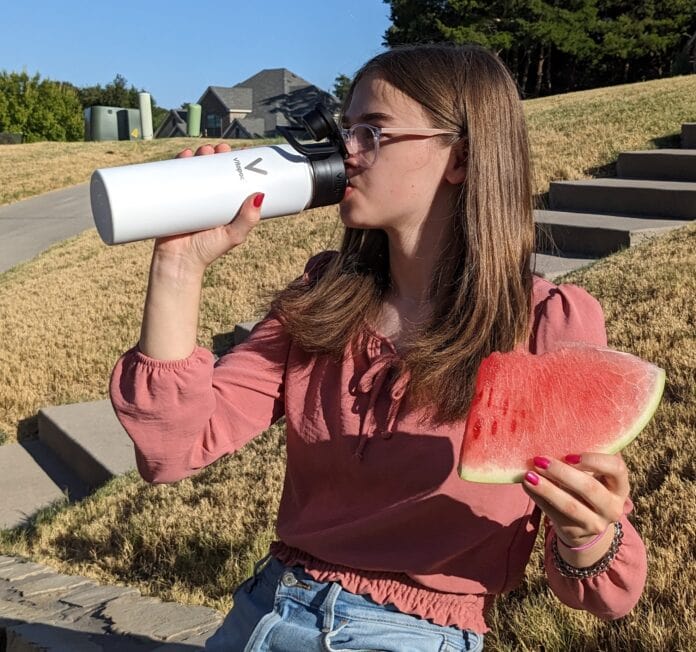 I don't know who pushed fast forward on summer, but you are fired! While Mother Nature is still throwing the heat waves, the school buses are almost ready to roll. And, some of you are on the verge of becoming empty nesters. The beginning of school is the perfect time for a blank slate, a time to work on good habits like self-care, healthy sleep routines, hydration and more.
Sleep Is Key To Success In School and Life- Honeydew Sleep Body Pillow
For the kid that's leaving home for the first time heading away to college, give them a soft landing out of the nest with the Honeydew Sleep Body Pillow. This pillow is great for snuggling or hugging and provides some extra comfort for the homesick freshman. Also perfect for someone used to sleeping with their dog, and now sleeping alone for the first time. Although, its so comfortable, our dog has been fighting us over snuggle time with the body pillow. I love that these pillows are handmade in California with 100% CertiPUR-US certified virgin gel.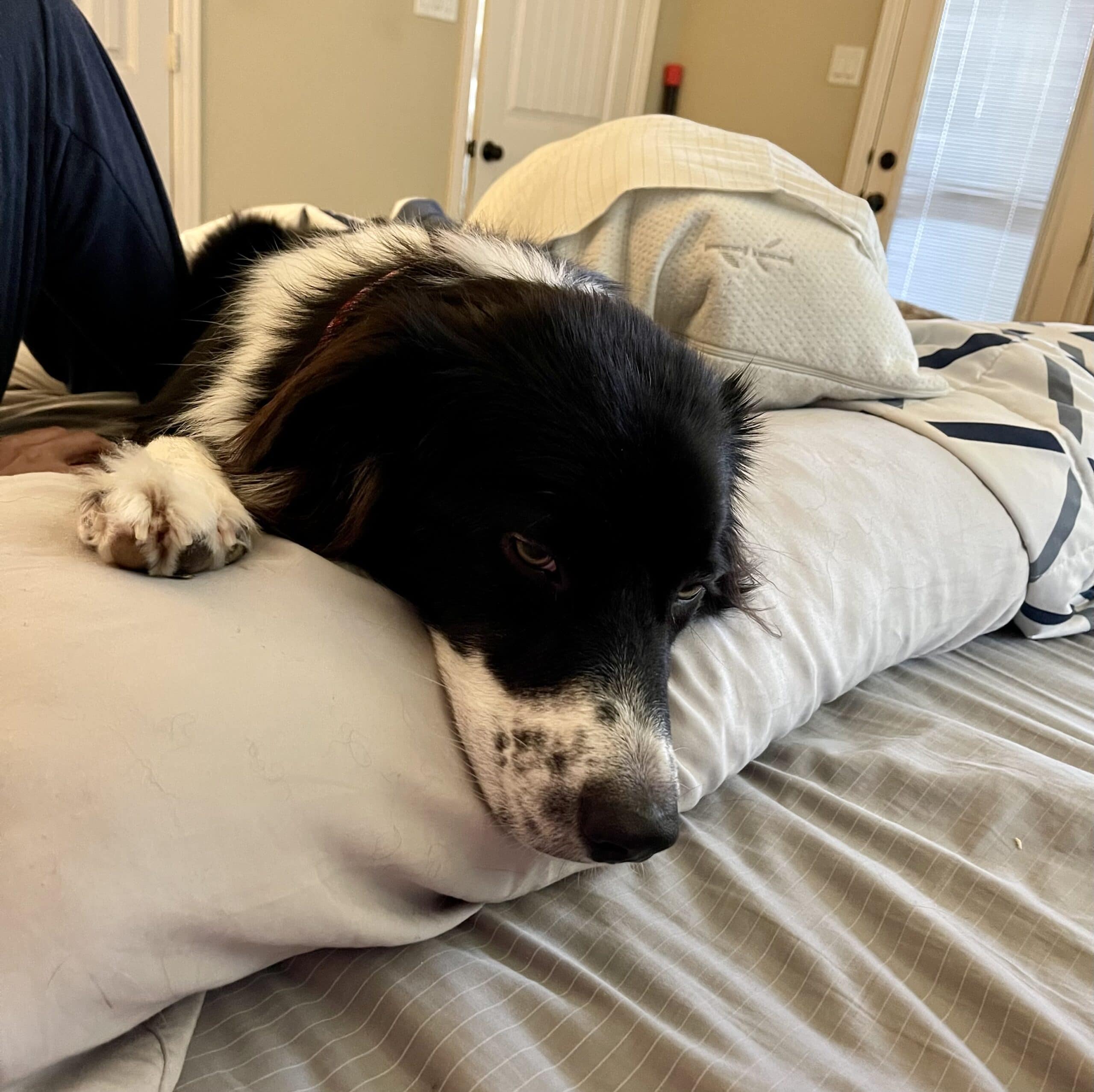 With our Texas temps in the 100s, it's hard to sleep at night. Sleeping with the refrigerator door open, is not a solution but Honeydew's 100% organic bamboo sheets are a better solution for those hot nights. Soft, cool and made to stay on the bed Honeydew sheets have corner straps to prevent your sheets from coming off the mattress. Since trying bamboo sheets, we'll never go back to cotton. By the way, Honeydew Sleep has a 60 Night Trial & 3 Year Warranty.
All parents know the challenge of getting kids to return to routines and a normal sleep schedule when school starts back. Once you have teens the challenge of getting them to maintain a sleep schedule is even bigger. Our teen son seemed to be having the most issues, so Manta sent us a sleep mask to test.
He loves that he can adjust the eye cups and the strap. With the Manta sleep mask on, 100% of light is blocked making it easier to sleep even when it's still light at bedtime, or perfect for travel. When we travel our son often complains about the light from the television, but with the Manta sleep mask on, no more complaints. I was concerned it would take time for him to adjust to the eye cups, but with the zero pressure he forgets he's wearing the mask.
Say Goodbye To Dirty Clothes In Their School Backpack-STNKY Laundry Bag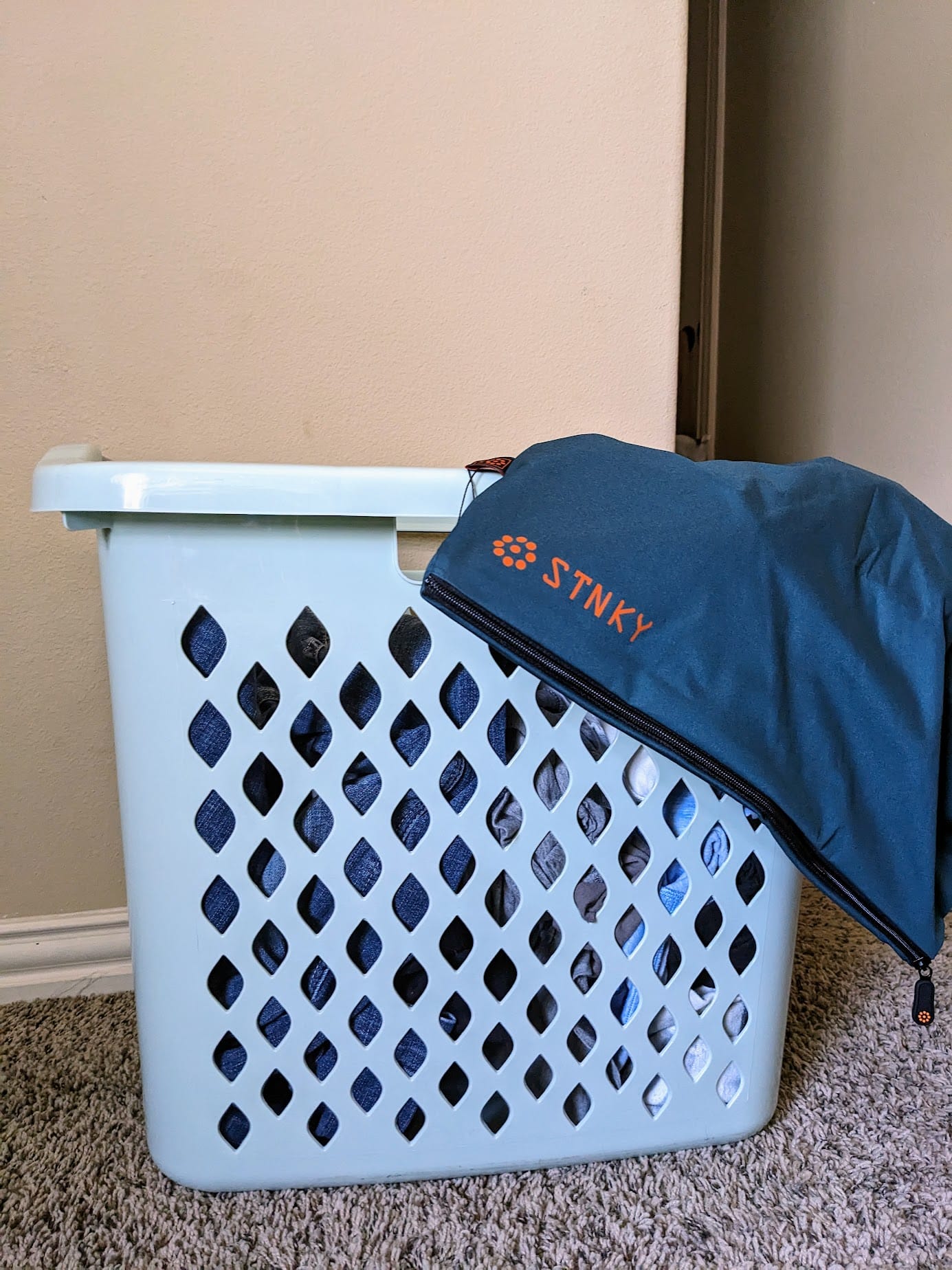 Is your kid moving into a dorm or apartment nearby but planning to come home on weekends for home cooked meals and laundry? Get them a STNKY washable laundry bag. This is also perfect for the teens that put their stinky, sweaty, germy gym clothes in their locker or backpack. Give them a STNKY bag to keep their dirty clothes away from their books, laptop and lunch. The bag locks in odors and moisture, and can be washed! No more pulling gross socks out of the dark corners of the gym bag, just grab their STNKY bag, unzip the bottom and dump everything into the washer, including the bag. This is also perfect for travel, no more grocery bags of dirty laundry in your carry-on. The bag is available in two sizes a standard ($28) and XL ($35), we preferred the larger bag.
Eliminate Room Smells With PURGGO air eco-purifier & freshener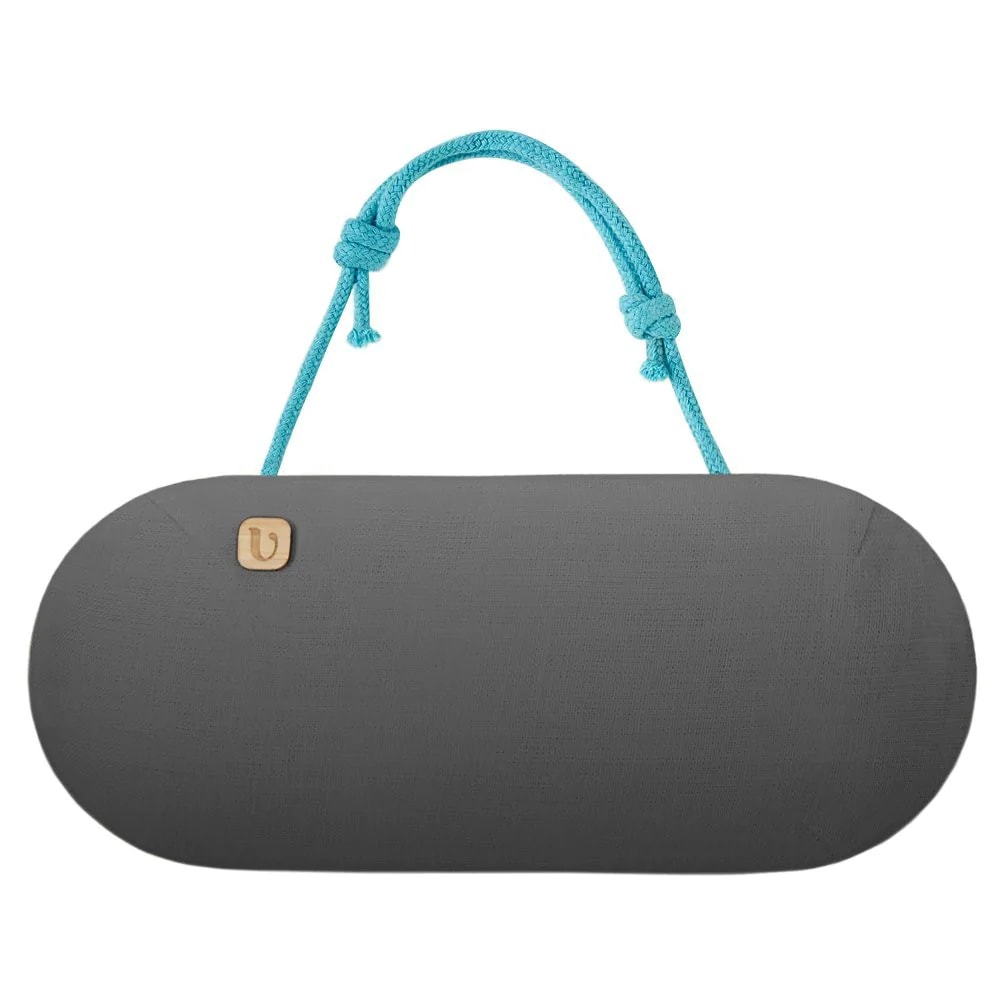 Research shows a stinky room will cause anxiety and stress, which will negatively impact sleep quality. Of course, it's difficult to sleep with your Mom nagging you to do your laundry, clean your room, and wash your dog.
Our teens like to just spritz fabric & deodorizer sprays in their room to mask the odors, making things worse. With the all-natural PURGGO air eco-purifier & freshener, made with pure and sustainable natural bamboo charcoal, which absorbs & eliminates odor instead of masking it we can hang it on the back of their room door with no effort. Even better the PURGGO is all-natural, non-toxic, and 100% asthma and allergy friendly with no fragrances to irritate the dog.
Plus, it lasts for 365+ days (longer lasting than any product available worldwide) and works continuously in the background! Recharging is simple: place PURGGO in the sun for one hour every month to two months. Allowing excess moisture to evaporate restores its ability to purify air. Oh and if you have a kid with their own car, hang one of these on the headrest in their car, it helps with those odors from their stinky gear, leftover fast food trash and more.
Hydration, Energy and Nutrients With Vitapod Go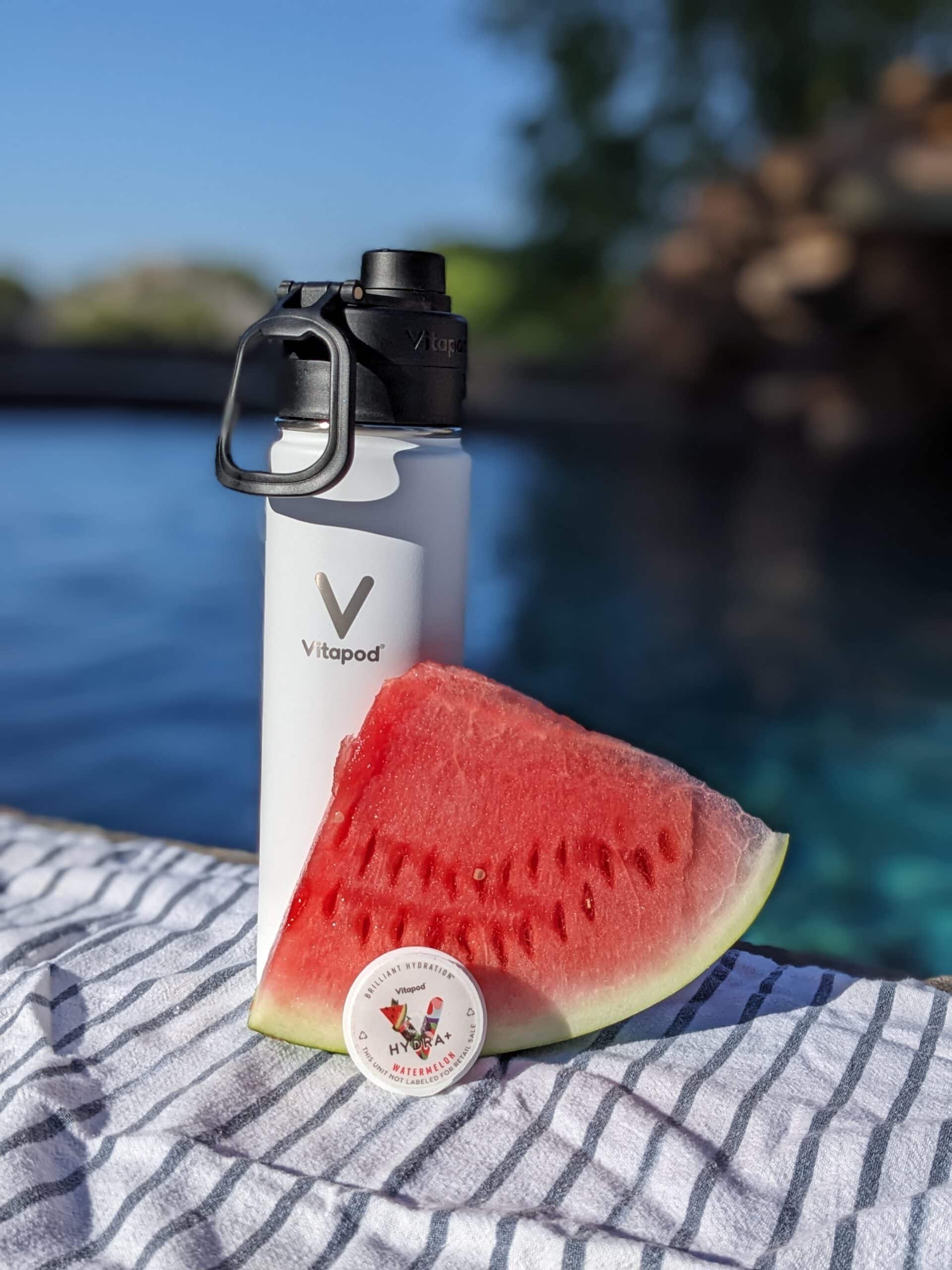 Our kids each have water bottles they carry with them everywhere they go, but they aren't always filled with water. Neither of them drink soda, so it's usually water or a sports beverage. With the Vitapod Go, we can make sure they're staying hydrated and getting essential nutrients in place of sugar. Like most kids, ours are picky and so I worried they wouldn't like the flavors available or wouldn't know how to use the pods.
Surprisingly, the Vitapod has been a huge hit in our house and increased our fluid consumption. While the pods don't contain sugar they are sweet and flavorful, and there's no powdery taste in our drinks like with other products on the market. I've never liked those powdery drink mixes, but I'm loving the Vitapods.
The pods contain a proprietary blend of electrolytes, vitamins, minerals and polyphenols. You can choose from pods to help hydration status, boost immune system, or increase your energy and focus. Vitapod Go is a great gift for students of all ages as well as teachers. Also perfect for traveling as they're easy to pack, don't take much space and are perfect for those long flights or cross country road trips. It fit in our vehicle's cup holder with no issues.
With two teens in the house, noise canceling headphones are a must for our students. We've tried many pairs by many brands and none have performed as well or been as reliable as the Bose QuietComfort headphones. We even bought a pair of Sony headphones that some reviewers said were better, but they did not hold up as well as our Bose. Yes, they're expensive but it helps kids stay focused on their schoolwork. It also prevent them from arguing about how they can hear the others music.
This article may contain affiliate links, which just means if you purchase something through out link we might get a small commission, but you pay the same price.