Olden Year Musical Museum Brings Mechanical Music To Life
Music lovers turned out in large numbers June 9 for the ribbon cutting and grand opening celebration of Duncanville's Olden Year Museum, "where mechanical music comes to life." Included in the festivities, presided over by 96-year-old lumber magnate Homer DeFord, were live musical concerts by The Light Crust Doughboys, food and beverages, museum tours, and prizes.
The museum contains Homer DeFord's amazing collection of over 500 still-working, automatic musical instruments. They range from Mark Twain's Aeolian Grand Organ, circa 1901, to Wurlitzer nickelodeons.
DeFord, who made his fortune as owner of DeFord Lumber Company, located on Duncanville Road since 1964, started his collection over 40 years ago. In 1976, he employed Rick Wilkins—a college student who had sold him a refurbished gramophone–to acquire pieces for the collection. As museum curator, Wilkins has since traveled all over the world. He's visited France, Germany, Mexico, Poland, and Switzerland as well as across the U.S., on his quest for musical treasures.
The historic collection includes pieces from the late 1700s through the 1900s. Items include: antique gramophones, unique music boxes, hurdy gurdy pipe organs, nickelodeons, jukeboxes, and automatons. Housed in a 16,000 square foot, red brick and sheet metal building, the Olden Year Musical Museum is located next door to DeFord's family-owned and operated lumber company. Since Homer DeFord turned his energies toward completing the museum collection, his sons Ronnie and Gary DeFord and grandson Homer DeFord III now operate the lumber company.
An imposing red brick clock tower in front of the museum houses a German-built Horz pendulum built in Germany in the 1860s. It is the only one of its kind in the world. The museum also displays early radios and TV sets along with silent film shorts.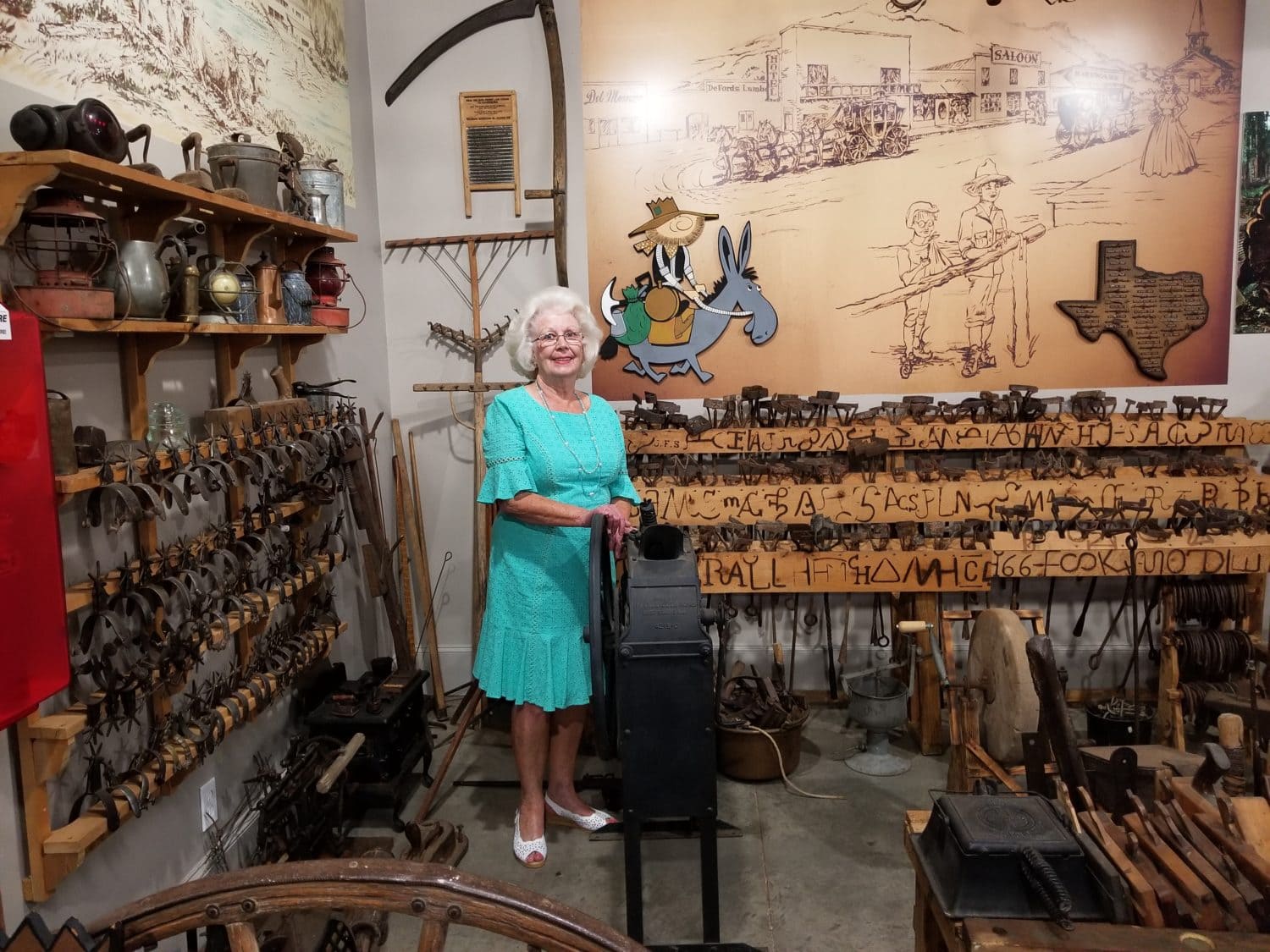 Allow Three Hours For a Tour
Curator Wilkins says a tour of the museum, which allows visitors to listen to each of the automated music boxes or other instruments, takes about three hours. The tour begins with a 25-minute film about Thomas Edison, who invented the phonograph along with multiple other inventions. Edison held over 1,000 patents. DeFord says Edison and his world-changing inventions inspired him to start his collection.
A copy of Edison's 1877 phonograph is on display in the museum along with an Edison Class-M phonograph from 1893. A giant Bruder band organ, one of only two in existence, provides the final musical concert as the magical musical tour comes to an end.
The Olden Year Museum, 1050 North Duncanville Road, is open for private tours, minimum twelve people, seven days a week. Private morning tours begin at 9 a.m. and afternoon tours at 1 p.m. Admission is $20 for adults, or $15 for students and seniors 60+. Children under 11 are free. Call 972-572-1585 or visit oldenyear.com.