What if making great whiskey was only part of the mission? At Noble Oak, making great whiskey is what they do, while working to revitalize the earth by planting trees, building communities and enjoying their Noble Oak bourbon and Noble Oak Rye along the way. Every bottle of Noble Oak sold, is a tree planted in partnership with One Tree Planted.
Noble Oak's Double Oak Bourbon is finished with sherry oak sourced by the Master of Wood at Edrington, producers of the world's finest single malts. It has a golden chestnut color and notes of honey and cherries on the nose. Palate: Hints of vanilla give way to warm spices and dried fruits, finished with lingering flavors of wood and cherry ABV : 45% | Volume: 750ml
Noble Oak's Double Oak Rye is an award-winning rye finished with port wine seasoned oak. The rye has a deep mahogany color, with notes of toffee, allspice, wood, and rich grains on the nose. Palate: Notes of sweet brown sugar and maple syrup dissolve into a sharp profile of green pepper and grass, closing with austere rye grainy spice ABV : 48% | Volume: 750ml
Noble Oak Fall-Inspired Cocktails:
Maple Chai Punch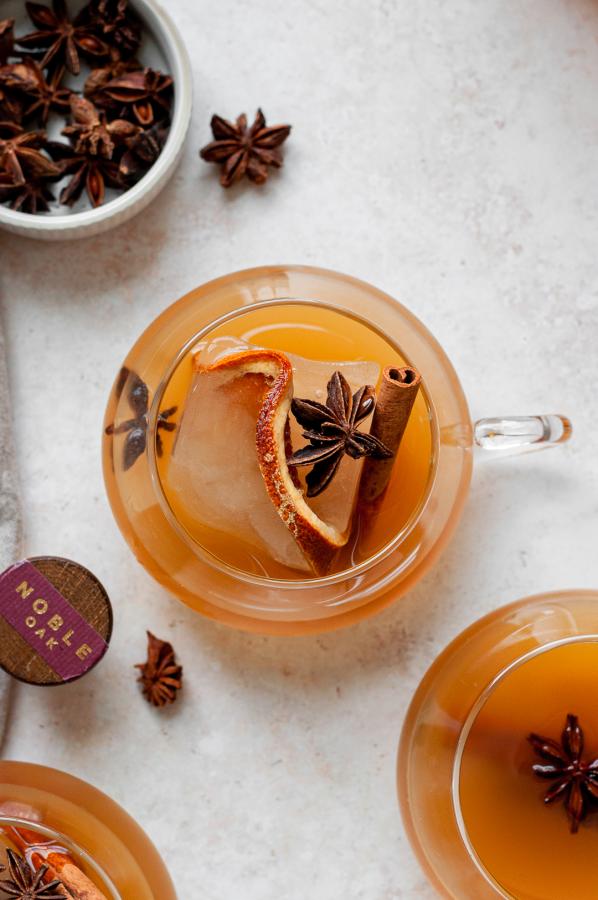 Ingredients:
8 cups chai, chilled⁠
4 cups apple cider⁠
2 cups Noble Oak Rye⁠
1/4 cup maple syrup⁠
Cinnamon sticks, for serving⁠
Star anise, for serving⁠
Combine chai, apple cider, Noble Oak Rye, and maple syrup in a large punch bowl. Stir well, until maple syrup is dissolved.⁠ Add large ice cubes and serve. Garnish glasses with cinnamon sticks and star anise
All Spice No Bite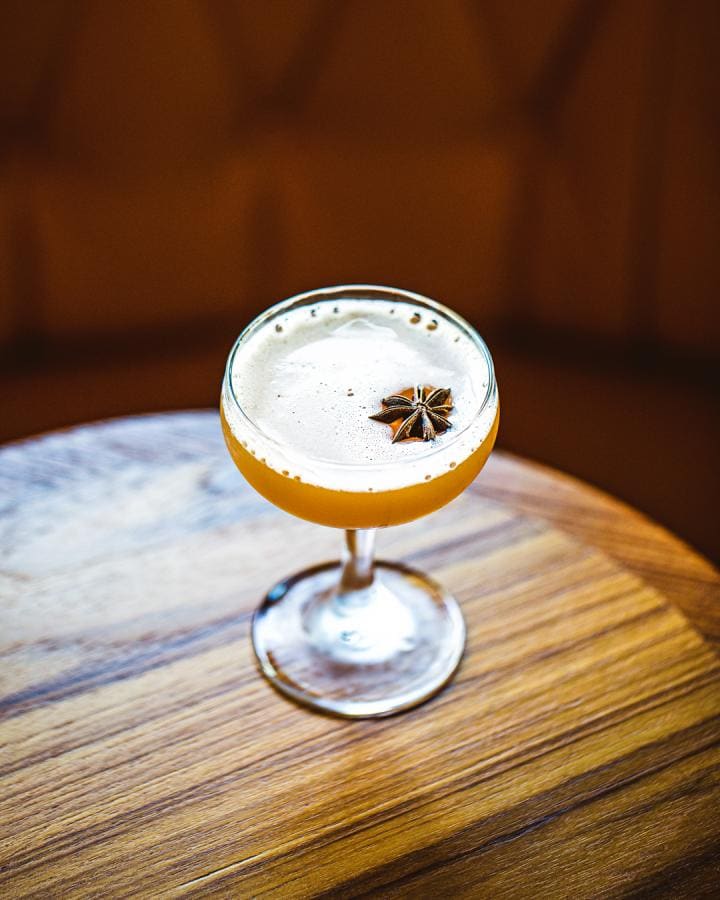 Ingredients:
2 oz Noble Oak Bourbon
½ oz St. Elizabeth Allspice Dram
½ oz fresh lemon juice
1 bar spoon fig paste or spread
2 dashes of Angostura aromatic bitters
Combine the above ingredients in a shaking glass or tin and add ice. Seal vessel and shake all ingredients vigorously for 15-30 seconds. Double strain into a chilled cocktail glass and garnish with an anise star.
Noble Oak | Available for purchase on Drizly, ReserveBar, Caskers, and Flaviar |
Noble Oak, an award-winning whiskey brand with a noble heart, was created with a goal of offering a great whiskey that gives back and it's simple – every bottle plants a tree. Noble Oak has created elegantly balanced and bold whiskeys that are double oak matured – first aging in Charred New American White Oak barrels followed by a unique WoodCraft® finishing that delivers an unrivaled body and flavor. Noble Oak Double Oak Bourbon MSRP: $36.99; Noble Oak Double SRP: $41.99