Hats off to the HVAC technicians who work tirelessly through the hot Dallas summers to keep us cool and comfy in our homes. Universal Technical Institute (UTI) is celebrating their special day this Thursday, June 22. They offer tips for consumers, businesses and facility managers on how to stay cool this summer.
National HVAC Technician Day
The national HVAC technician day honors the critical role of HVAC technicians in communities throughout the nation. Their expertise in diagnosing issues, performing repairs, and optimizing HVAC system performance is essential for maintaining indoor air quality and energy efficiency.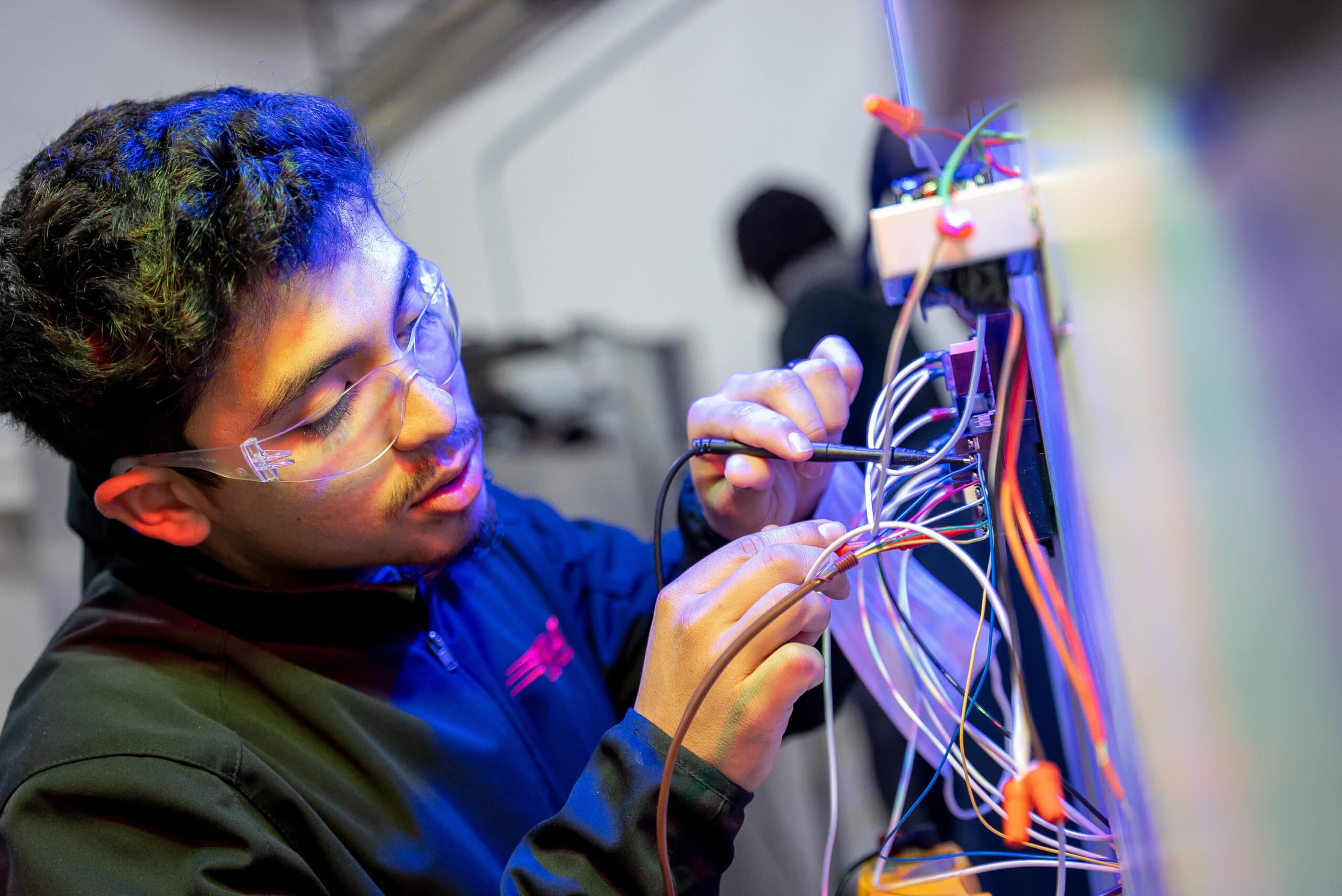 The United States Bureau of Labor Statistics projects that employment of heating, air conditioning, and refrigeration mechanics and installers will grow 5% from now to 2031. About 40,100 openings for heating, air conditioning, and refrigeration mechanics and installers are projected each year. Many of those openings are expected to result from the need to replace workers who transfer to different occupations or exit the labor force, such as to retire.
UTI's mission
UTI strives to serve students, employers, and communities by providing quality education and support services for in-demand careers in the skilled trades, automotive and energy sectors. UTI offers a nine-month Heating, Ventilation, Air-Conditioning, and Refrigeration (HVACR) Technician Career Training Program to equip employers with certified technicians. UTI provides hands-on training, classroom instruction, and field trips with prospective employers to equip graduates with the technical skills and practical knowledge necessary for troubleshooting and repairing heating and cooling systems of all types in a wide range of facilities.
UTI offers training programs that include automotive, diesel, welding, collision repair, aviation maintenance, energy, robotics and automation, and non-destructive testing technology.
Tips for National HVAC Technician Day June 22
Schedule regular maintenance for your HVAC system to ensure optimal performance.
Keep your outdoor unit clean and clear of debris for efficient airflow.
Change air filters regularly to improve indoor air quality and system efficiency.
Utilize ceiling fans to enhance airflow and reduce the load on your air conditioner.
Close blinds or curtains during the hottest parts of the day to block out direct sunlight.
Consider using programmable thermostats to regulate temperature and save energy.
Use natural ventilation during cooler evenings by opening windows and allowing fresh air in.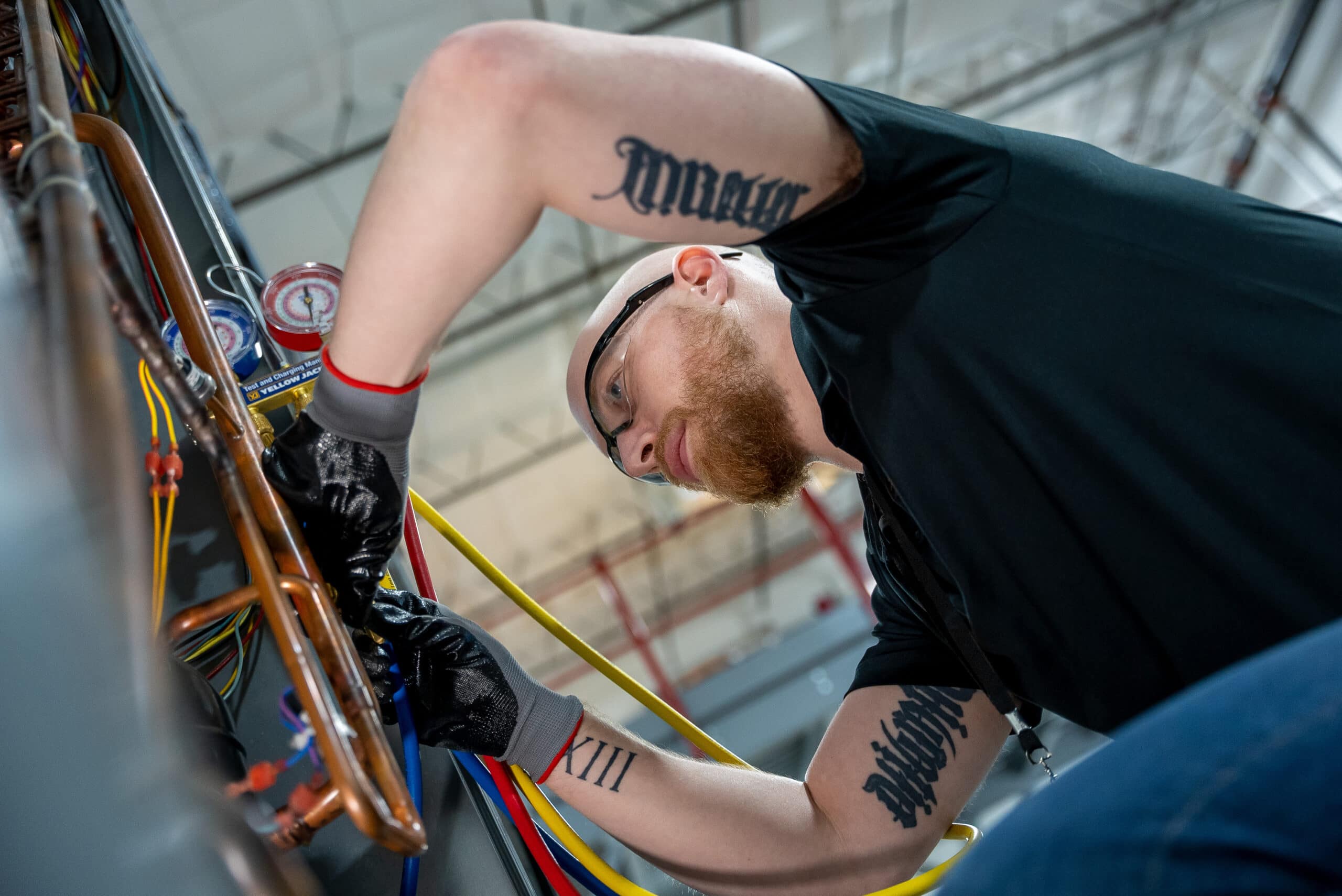 Keep doors and windows sealed properly to prevent air leaks and maintain cool indoor temperatures.
Utilize shades, awnings, or window films to minimize heat gain from sunlight.
Ensure proper insulation in your home or workplace to retain cool air and reduce energy waste.
Use portable fans or invest in room air conditioners for targeted cooling in specific areas.
Use landscaping strategically to provide natural shade and reduce the impact of direct sunlight on your property.
Close off unused rooms to concentrate cool air in occupied spaces and improve overall cooling efficiency.
UTI Students
Approximately 250,000 students have graduated from one of UTI's 16 campuses located across Arizona, California, Florida, Illinois, Michigan, North Carolina, Pennsylvania, New Jersey, and Texas. UTI's campuses are accredited by the Accrediting Commission of Career Schools and Colleges (ACCSC), while its employer-aligned technical training programs are offered under four brands: Universal Technical Institute, Motorcycle Mechanics Institute/Marine Mechanics Institute, NASCAR Technical Institute, and MIAT College of Technology. For more information and a complete list of all programs offered, please visit uti.edu.