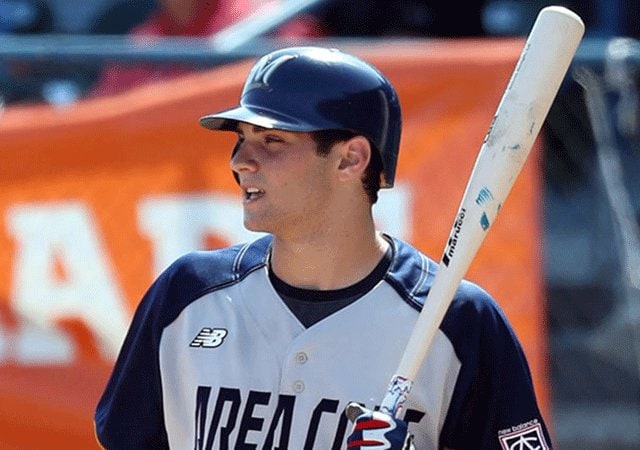 MIDLOTHIAN—Class of 2017 graduate Russell Smith might be packing his bags and heading to Chicago soon. Smith was selected by the Chicago Cubs in this year's Major League Baseball draft.
Ray Hydes, Midlothian Head Baseball Coach and Facility Coordinator for Midlothian ISD said "Russell has been a prospect for pro baseball since the ninth grade. This was attributed to his advanced skills, his height even in junior high, and his knowledge of the game."
Smith was picked in the 38th round of the Major League draft by the Chicago Cubs.
He pitched for the Midlothian High School Baseball team all four years of high school.
"I watched his body develop and his arm strength increase," said Hydes of the progress he saw Smith make over the years. "His ability to develop different types of pitches also increased throughout his high school career."
Smith has actually been playing baseball all his young life. Hydes said since he was a child and became old enough to play, he has participated in some form of the game.
"There was no doubt with his size, ability and throwing velocity that Russell would have a very good chance of being drafted," Hydes added.
Smith is planning to play baseball for TCU in the fall. Hydes said his decisions for pro ball and the Chicago Cubs are still tentative.
In addition to Smith, the Midlothian High School Baseball team has other athletes who are currently playing college ball and have a good chance of being drafted.
"These guys are very talented and have a fantastic work ethic, just like Russell," Hydes said.
MISD Producing Stellar Athletes
Overall, the goal of the Midlothian Athletic Department is to prepare the student athletes for success both on and off the field in high school and after they graduate.
"Our intent is to provide them with the skills and connections to colleges and professional organizations. That in turn will give them a chance at additional opportunities after high school," Hydes added. "The MHS athletic department allows the Panther baseball program to fully prepare every student athlete. Providing them with the resources to be successful in exceeding their goals."
In the new school year, the Athletic Department is looking forward to MHS Panther Baseball players continuing the winning tradition.
"We are very excited about the up and coming players we will have this season," Hydes concluded. "Russell is a great young man, both as a teammate and student, but in other aspects as well. This opportunity is very well deserved. We are extremely proud of Russell for all his accomplishments."