Noah Rentz Is A JC Penney Model
Noah Rentz has no legs, but the 6-year-old from Midlothian is reaching higher than most able-bodied folks who have both.
In fact, many adults would be envious of what the first-grader at Longbranch Elementary School has accomplished, not the least of which is starring in his own commercial for JC Penney.
"We saw a Spina Bifida Parents Facebook Group post that JC Penney needed some kid models for their adaptive wear line. I sent some photos of Noah. They selected him as part of the back-to-school campaign for their adaptive wear line 2021," his mother, Crystal, said. "They had an online commercial, and he was in JC Penney stores across the U.S."
Apparently, JC Penney likes Noah as they requested him for three more photoshoots/online commercials since August of 2022. Currently, he is featured in their 2023 back-to-school campaign on their mailouts and an online commercial. He recently filmed another commercial for JC Penney that will air online in the fall (spoiler alert: the fall commercial features Shaquille O'Neal).
Big Dreams
Noah had his right leg was amputated when he was age 3 after it was stuck and he couldn't move it. This summer, his left leg was amputated because he couldn't feel anything in it.
"It would keep getting scrapes and bruises. Now, it is lighter, and I can move it more, move my knee, and I'll get to do Jujitsu and wrestling at Elevate After School," he said.
Noah wants to be a judge on America's Got Talent someday. He also wants to be in movies – for now, he said, but when he's older, he wants to make movies.
He's also good at many other things, such as creating things with Legos, walking handstands, he recently started playing wheelchair basketball and baseball, and, with a laugh, he added, he's great at eating chocolate.
Smart, Charismatic & Independent
In school he's in the Gifted and Talented program.
And, "He is really good with people and making friends," said his 8-year-old sister, Abigail.
"He doesn't see himself as disabled/handicapped. We have never treated him differently. In fact, we do not do a lot for him. We are raising two independent children," Crystal said.
"We do not expect any less of him than we do our daughter. None of us pity or feel sorry for Noah, nor does he feel sorry for himself. He is an amazing kid, and we will never let him being a double amputee or his wheelchair define him."
Inspiring Others
Noah said he sees himself as an inspiration to others because "I am like them and want to be everything I want to be, and they can too."
Crystal said she thinks it is important for kids to be represented in commercials, print ads, movies, etc.
"I am sure it is inspiring for other children who are uniquely abled to see Noah in print ads and in commercials, and that is important. But, I also hope it inspires inclusion in general.
When people get to know Noah and his great personality, they are drawn to him, they see past his chair and see a kid who wants to play, have fun, and be silly," she said.
She admits understanding that some folks are shocked, kids and adults, when they first see Noah and notice both of his legs are amputated, but the family encourages questions and quickly wants to dismiss any pity.
"We know that Noah is 'fearfully and wonderfully made' by God. We want our kids to have the same opportunities and access as any parent wants for their children," she said.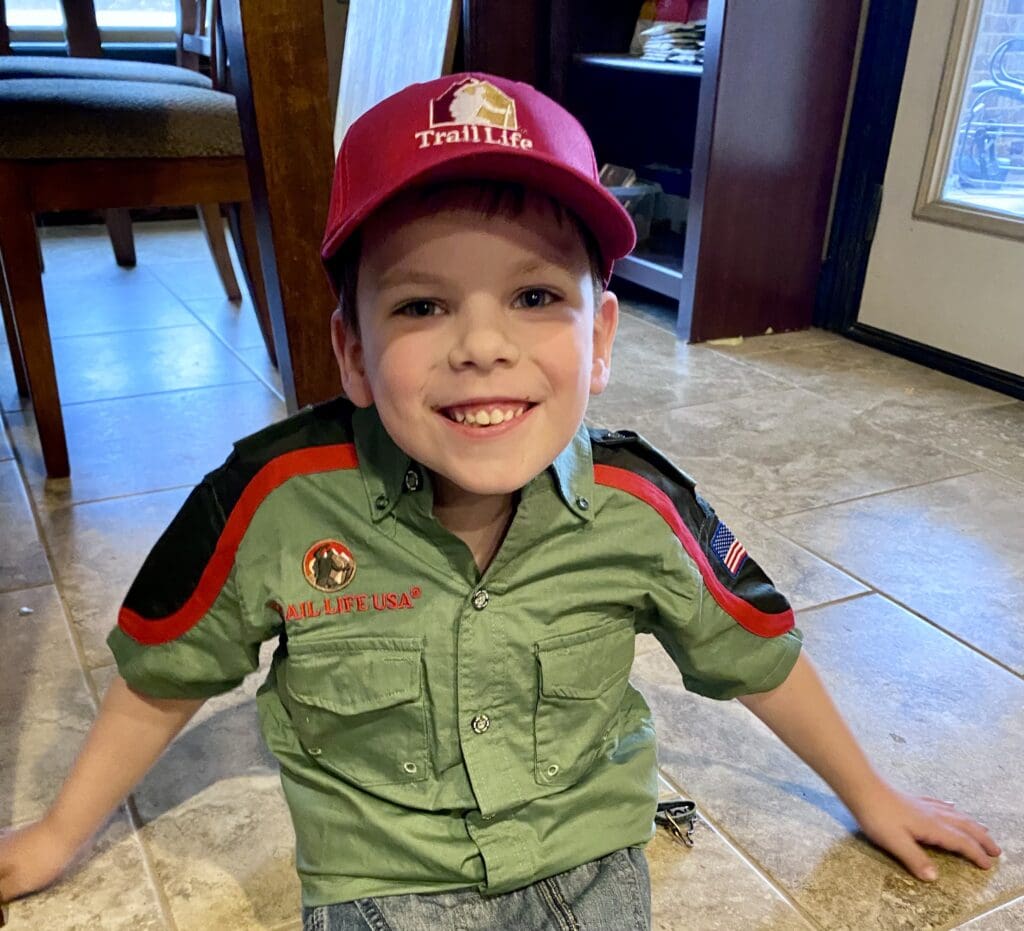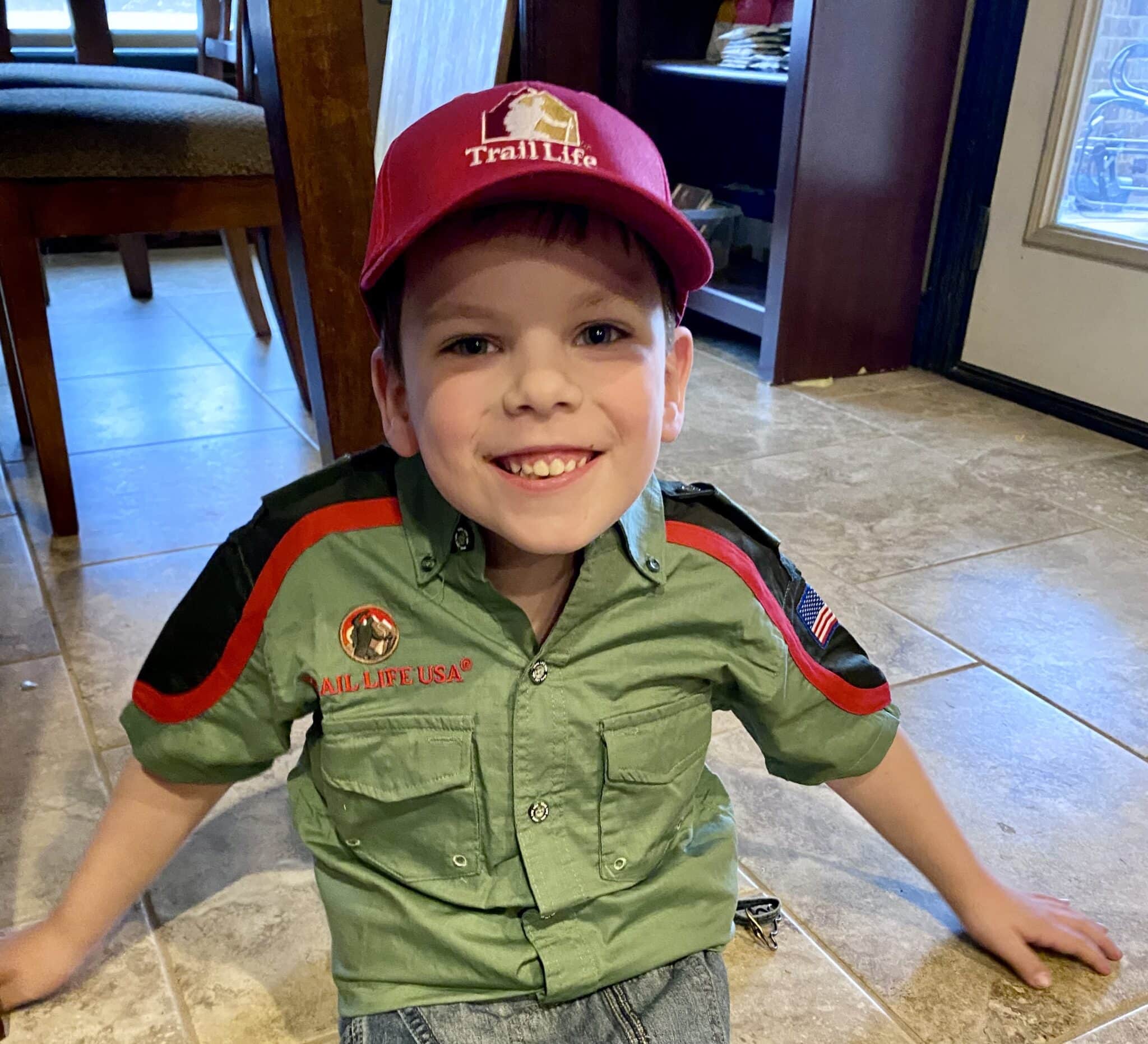 Advocating For Inclusive Parks & Playgrounds
Noah's family are also advocates for inclusive parks and playgrounds, which is something Midlothian now has.
"Inclusive parks are all about accessibility, building, and planning playgrounds that all kids can access and enjoy. When we go to a park that is completely covered by wood chips, it limits Noah's independence to access the equipment. So, unless he wants to scrape his legs and hands up, he needs someone to lift him past the wood chips," she said.
"Many things go into making a park truly inclusive, and the Midlothian Community Park did an amazing job. We are so proud of our community park, and Noah truly thrives at the community park. My hope is that we will make all of our parks and school playgrounds inclusive. I know that won't happen overnight, and I know there are cost factors involved."
Crystal noted that one step in the right direction would be to make rubber surfaces the norm and expectation instead of wood chips in parks and school playgrounds.
Conversations About Inclusivity Are Important
"All of our parks and playgrounds would be more accessible to kids and adults with physical limitations, including grandparents that want to go to the park with their grandkids," she said. "There are many more things that go into making a park inclusive, but I think that would be a great first step.
"Finally, I know we cannot retroactively make all parks and school playgrounds inclusive and accessible, but we should definitely not build any new parks or school playgrounds without making them inclusive and accessible."
Crystal said they also encourage all parents, guardians, grandparents, teachers, etc. to be intentional in conversations with their children to be inclusive and not be scared of those who look different from them.
"Expose your children to movies, books, etc. that include kids that look different from them, and celebrate those differences," she said.