Longhorn Ballroom will host Samantha Fish and Jesse Dayton in a live concert July 14, in support of their new album, Death Wish Blues. As one of the most dynamic forces in the blues world today, Fish has made her name as a multi-award-winning festival headliner who delivers an unbridled form of blues-rock that defies all genre boundaries. Dayton has recorded with Johnny Cash and Waylon Jennings, toured as guitarist for seminal punk band X, worked with Rob Zombie on his iconic horror films, and released a series of acclaimed solo albums.
Death Wish Blues
Their collaborative album, Death Wish Blues, is produced by the legendary Jon Spencer of Jon Spencer Blues Explosion, and distributed by Rounder Records. The collaborative album melds their eclectic sensibilities into a batch of songs both emotionally potent and wildly combustible.
Samantha Fish
Fish says making Death Wish Blues marked the culmination of a musical connection forged in her hometown of Kansas City over a decade ago. "It was always a big deal when Jesse came through town to a play a show—we first met when I was 20, and I kept up with him through the years. I'd been wanting to do a collaborative project for a while and went to see Jesse perform in New Orleans, and right away I knew he was the guy. We got together and had this vision of making something of an alt-blues record, but it turned out to be so much more exciting and layered than I ever imagined."
The follow-up to Fish and Dayton's 2022 EP Stardust Sessions—a three-song effort featuring covers of classic tracks like Townes Van Zandt's "I'll Be Here In The Morning"—Death Wish Blues took shape at Applehead Recording & Production in Woodstock. Over the course of ten frenetic days, the two musicians joined forces with bassist Kendall Wind, keyboardist Mickey Finn, and drummer Aaron Johnston. They cut most of the album live, unleashing a bold collision of blues, soul, punk, funk, and fantastically greasy rock-and-roll. Fish and Dayton share vocal and guitar duties, and the sonic power of each track is magnified by Spencer's production work.
Jesse Dayton
"Jon's indie-rock royalty and he's always been ahead of the game as far as moving the blues forward," says Dayton. "For this album we wanted to keep everything blues-based, with a lot of inspiration from people like Albert King and Magic Sam on the lead-guitar parts, but we also wanted to have fun with that and take it somewhere new and different and way outside our wheelhouse. I've played all kinds of music in my life, punk and country and Americana and so much else, and for me this was another wonderful rabbit hole to fall down. I love that it's coming at a moment when we're starting to see the resurgence of rock guitar for the first time in a long time, and I think it's going to turn a lot of people on to a kind of music they've never experienced before."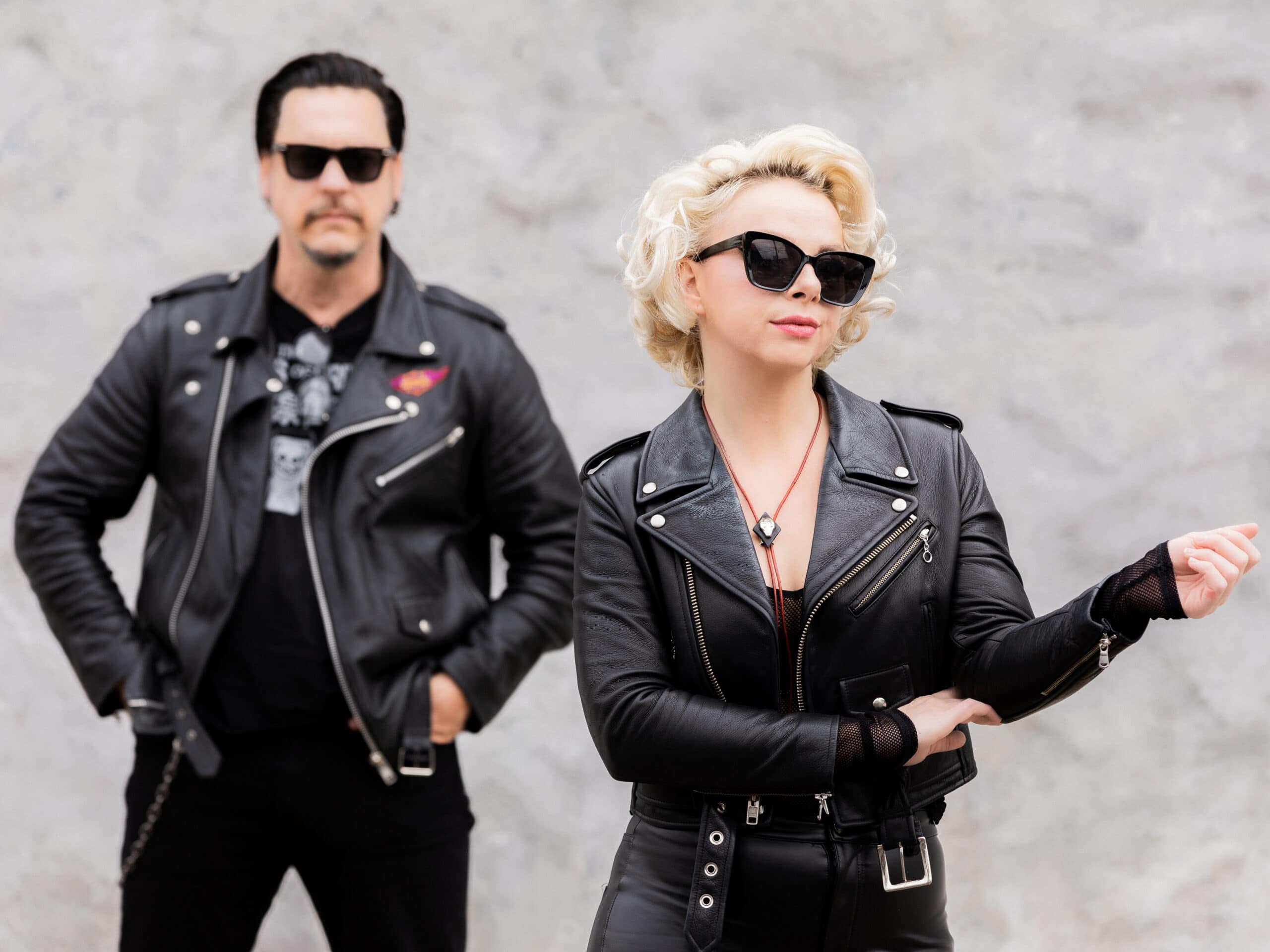 For both Fish and Dayton, the making of Death Wish Blues helped fulfill their longtime mission of opening up the blues genre to entirely new audiences.
Fish says, "The main reason why I make music has always been the connection it creates with others. It's a way to communicate with the world around me, to tell stories that people can then take and apply to their own lives and maybe feel more understood. We had such a fun time making this album, and I hope that it leaves everyone with the same feeling of joy that we all felt in the studio."
Longhorn Ballroom
Longhorn Ballroom, built in 1950 as the Bob Wills Playhouse, reopened last March. Acclaimed as Texas' most historic music venue, the ballroom has showcased music icons ranging from Willie Nelson to Ray Charles to the Sex Pistols during its storied history. The Longhorn Ballroom is located at 216 Corinth Street in Dallas. Doors open at 6:30 p.m. Friday for the live concert at 8 p.m. Samantha Fish and Jesse Dayton will be joined by special guest Carolyn Wonderland. Ticket prices range from $20 to $58, visit longhornballroom.com for ticket information.