LANCASTER — Recently, the City of Lancaster opened its arms to State Representative Elect Carl O. Sherman Sr. In an unanimous vote, council members approved of the relocation of the District 109 office to the city's Visitors Center and State Auxiliary Museum located at 103 N. Dallas Avenue.
The office location will be finalized after the November 6 election. Sherman will then be confirmed and installed as the new State Representative for District 109.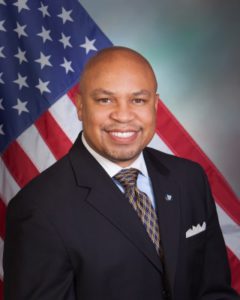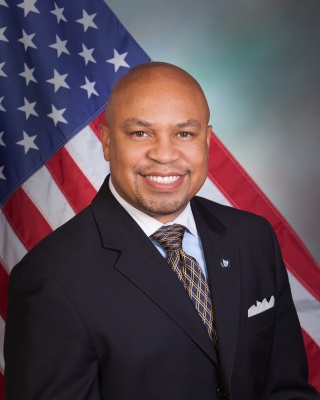 At the city council meeting last week Lancaster City Manager Opal Mauldin-Jones explained the city's offering of the office space to Sherman, "By having our state representative-elect choose to locate in Lancaster this will add visibility; as well as promotion and additional traffic that will be coming into our community. As you already know we have always had the support of our state representative and this just continues and furthers that relationship."
Before the vote, several council members spoke about the District 109 relocation of its office from DeSoto into Lancaster.
"This will be a great advantage to have our state representative right in our own backyard," said Councilmember Nina Morris. "I think this is a true shining star moment for the entire city. I am honored and humbled to have our newly elected representative from district 109 to be with us."
Another councilmember said he likes the idea because he wants to see some activity downtown, and the decision shows there is a diamond in the rough.
Clyde Hairston agreed this is a positive opportunity for Lancaster, "It is going to create not just people coming to your office, but also to the museum and I think it is really a plus."
Sherman was being courted by several cities including Cedar Hill and Lancaster.
The District 109 office has been in DeSoto for many years, DeSoto Mayor Curtistene McCowan says, "As Mayor, Carl Sherman served the people of DeSoto for many years. But as the incoming Texas State Representative for District 109 he will serve a much broader constituency over a wider area and will have new logistical, financial and operational factors to consider. His challenge will be to take all of these new dynamics into account and come up with the best way to serve the residents of his district, and we absolutely wish him well!"
Lancaster: A Good Fit To Serve District 109
At the Lancaster city council meeting Sherman addressed council and said "Certainly, the City of Lancaster is a beacon in the Best Southwest and I say that as a former Mayor of Desoto and a former city manager of Ferris and Hutchins."
For over a quarter of a century the district 109 office has been in the All-American City of DeSoto, but Sherman said, "It is time for change."
He explained there were ten factors that were weighed when making the final decision of where to office including business and government environment, cost, quality of life in the community, transportation, the quality of site location, culture, accessibility, security, infrastructure and quality growth material.
Sherman said each city had its plus and minus points. Regarding the City of Cedar Hill, "That city did its utmost to accommodate all my needs," Sherman said. "But Cedar Hill is the furthest west in my district and might not be convenient for all my constituents."
At the end of the day, what Lancaster had to offer was what Sherman felt would be best for the entire district.
"Lancaster is centrally located, and I think our future will be bright," Sherman concludes. "And as for DeSoto – I love DeSoto and DeSoto loves me, but there was no room in the DeSoto Municipal building for me to office. This is a landmark decision for Lancaster. I feel like this move is pivotal for Lancaster going in a different direction."