Main Street Fest kicks off Fri., April 21 in Downtown Grand Prairie
(Grand Prairie, TX; April 2023)—Main Street Fest, one of the longer-running and popular standbys on the North Texas spring festival calendar, returns this Friday for a weekend packed with classic street festival fun.
Set for April 21-23, Main Street Fest offers a daily lineup of concerts and live entertainment, carnival rides and games, elevated festival cuisine, a beer garden, and arts and crafts vendors. Admission and parking are free.
Main Stage evening headline acts include North Texas Tejano star Monica Saldivar on Frida; '80s dance band favorites Klymaxx on Saturday; and Grammy-nominated country artist Jack Ingram on Sunday.  Other noteworthy attractions include the Main Street Fest KIDZONE (a perennial festival favorite); an Asian Film & Arts Festival happening in downtown's Uptown Theater (new this year); and an environmentally-themed art and craft activity area sponsored by the United States Army Reserve 63d Readiness Division – Environmental.
Since the event's 2012 debut, Main Street Fest regularly draws attendance of more than 30,000. Duane Strawn, Director of the City of the Grand Prairie Parks, Arts & Recreation Department, said that organizers anticipate an equally sizable turnout this year.
"Our concert lineup this year is especially robust, and our other attractions are as strong as ever," said Strawn. "We suggest arriving as early as possible in order to have plenty of time to enjoy your favorite things to do, and maybe discover a new favorite destination at the festival and in downtown Grand Prairie."
Main Street Fest has received numerous awards from the Texas Festivals and Events Association, the Texas Recreation and Parks Society, and DFW media outlets, including "Best Festival of the Year" and "Best Festival in Texas" nods. Learn more at mainstreetfest.com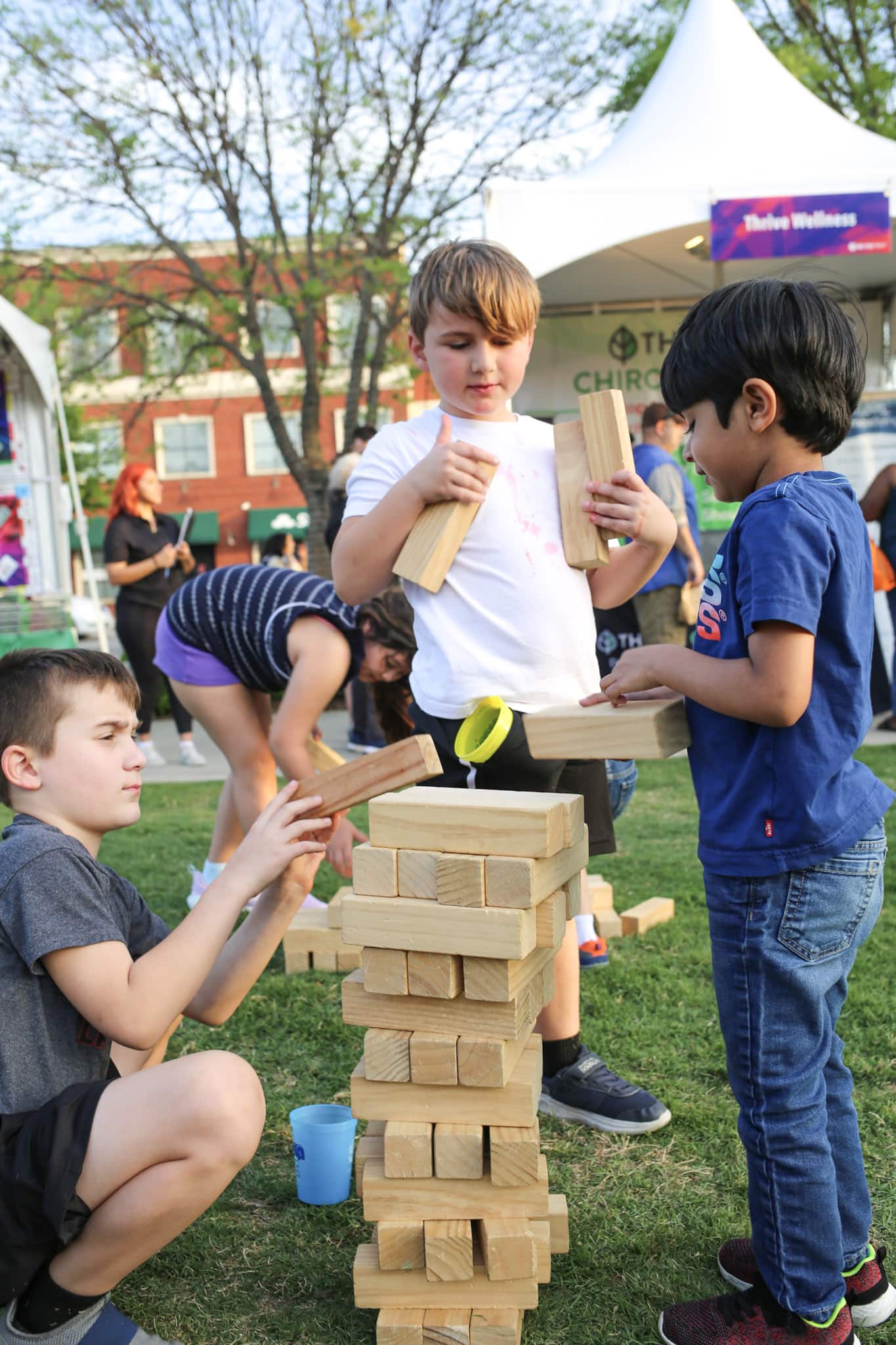 WHO and WHAT:
Main Street Fest 2023, presented by the Grand Prairie Parks, Arts & Recreation Department
WHEN:
Friday, April 21:
5:00 p.m. – midnight
Saturday, April 22:
10:00 a.m. – midnight
Sunday, April 23:
noon – 8:00 p.m.
WHERE:
Main Street Fest is located in downtown Grand Prairie, in and around the 200 block of W. Main Street and City Hall.
PARKING and OTHER TIPS:
Parking is free and located throughout downtown Grand Prairie, including all City of Grand Prairie buildings. Handicap parking is available at Adair and NW 4th St.
General festival attendance and all entertainment events (including concerts) are free. Cash/plastic is required for carnival rides and games and food, beverage and arts/crafts purchase. ATMS available on site.
Well-behaved dogs on leashes are allowed on site. Lawn chairs and blankets are welcome at Main Street Fest concerts.
Outside coolers are not allowed within the festival area. Event staff and city officials (GPPD) will be patrolling the event area and will ask you to remove your cooler or dispose of items inside.
Lawn chairs and blankets are allowed, however, chairs should be low to the ground and have backs at shoulder height.
Event will go on rain or shine BUT  some activities may be postponed or rescheduled to a later time during the day if weather permits.
FIND OUT MORE:
For general information:
Follow @mainstreetfest (facebook and instagram) or visit mainstreetfest.com