Kevin Crouch faced his fear as a youngster, and now it has become his passion.
"When I was little, I was terrified of severe weather – to the point where I was anxious to the point of illness. I overcame this fear by learning more about dangerous weather conditions and how to be prepared," he said. "Over time, this evolved into a fascination with weather.
"I looked up to great men like Troy Dungan and Steve McCauley who didn't just tell you the weather – they explained it and made you feel confident, even in the face of dangerous conditions. That's what I aspired to be, and I still follow their example today."
So, in October 2015, he started his Ellis County Weather report with a Twitter page. In March of this year, he rebranded as South Metro Weather.
And now he is joining Focus Daily News.
"I would like to express my appreciation to the viewers and fans that have supported my work and this brand and my excitement to work with the Focus Daily News crew. News and weather have always gone hand-in-hand in keeping our communities informed – a passion I know I share with my new colleagues," he said.
Crouch, 32, said when he started, he realized social media was a way to quickly and directly share information. He has a lot of family and friends who know he is weather savvy, so they'd often ask him about storms as they moved in. The Twitter page allowed him to update everyone at once rather than answer several messages at a time.
The Ellis/Dallas County tornado that impacted areas from Midlothian to Glenn Heights on December 26, 2015, quickly brought attention to that Twitter page, and he moved to Facebook two days later. It's grown rapidly since.
Though he doesn't have a degree in meteorology, Crouch is mainly self-taught, except for those lessons he attributes to meteorologists he watched and learned from over the years – and the studies of nature itself.
"This isn't usually something I spend much time focusing on, but I answer honestly when asked. It's important to note that I should not be referred to as a meteorologist since I am not properly accredited. There are some who flippantly assign this title to themselves, but I prefer to keep it honest," he said.
But he certainly does know about the weather. Like most in North Texas, he has been through his share of severe storms.
"I haven't personally been impacted directly by tornadoes, but have observed them and have spent many nights in the storm shelter growing up as dangerous storms passed overhead," he recalled.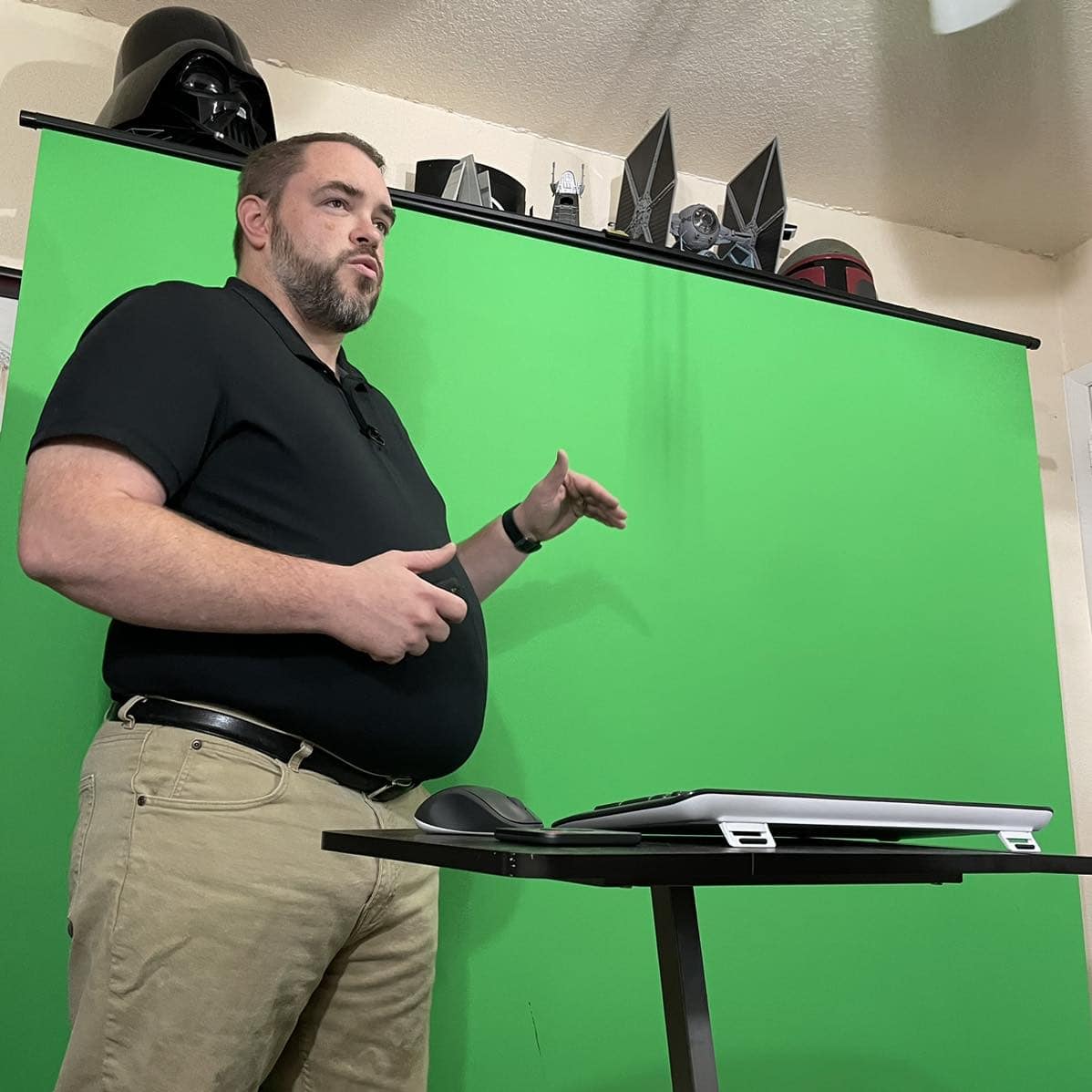 Roots In Ellis County
Crouch was born and raised in Waxahachie. His family has been in Ellis County since the mid-1800s.
"I am the first in my family to be involved in the weather industry. My family has always encouraged me, and I'm forever grateful for their support," he said.
Crouch married his wife Terri in 2013. They have two boys, one age eight and the other just a year old, and live just outside Waxahachie.
When he's not working, Crouch enjoys maintaining vintage aircraft with the Commemorative Air Force, watching documentaries, or spending time finding new adventures with his family.
"They keep life interesting and always find ways to get me out of my office when I need a break!" he said.
And he wants to make one thing clear to his loyal followers. His new gig at FDN doesn't mean he's leaving South Metro.
"I want folks to know that South Metro Weather is not ending. This is merely an extension of my work to service Focus Daily News readers, some of whom in Dallas County may not be as familiar with the SMW brand," he said.
Also, check out Kevin's South Metro weather YouTube page for additional weather information.