LANCASTER—Who better to look to style questions than a person who has graced the runway both nationally and internationally?
Keith Grant, 44 has been modeling since the 1980s and he is still going strong. Grant began his modeling career with Cheri Eaton and Kim Dawson in the Dallas area.
Even though the top model travels the world, that has not stopped him from bringing his style local too. Bettye Jean's House of Style is in Lancaster Square in Lancaster with a variety of fashions for men and women. But be warned its towne square location does not mean thrift. Grant boasts high fashion wares.
"Betty Jean's House of Style is an upscale vintage/high-end boutique," Grant says.
Opening its doors in August of 2018, the entrepreneur got into the clothing business with his mother in 2001. Bette Jean's House of Style is the seventh store the two have opened together.
He's worked with such agencies as Grogan Management in Dallas, DMT Inc. in Los Angeles, Modern Muse in Orlando, Fla. and Red Models Las Vegas.
Named after his mother, the two started opening boutiques and clothing stores back in 2001 including locations in Dallas; Mt. Pleasant, Texas, Pittsburgh, Texas and they had a clothing store in Lancaster previously too, in 2010. This is the seventh store they have owned.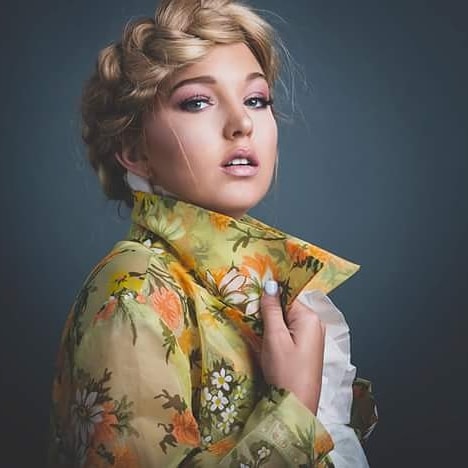 Carrying high-end brands like St John Knit, Prada, Versace, Ferragamo, Ralph Lauren among others, Grant says the location in Lancaster Square also allows them to have small boutique events and photo shoots.
Fashion Forward
"I think being a model and boutique owner goes hand in hand," Grant says of his love for things fashion. "It allows us at Betty Jean's House of Style to bring different elements of fashion to our boutique. You can also find home decor, antiques and our Kiddo Kandles at the boutique too."
Grant also acknowledges the connections he has made over the years in the fashion industry as a model are a big push for success in owning a boutique.
"I am able to do a variety of fashion events," he explains."
Still walking the runway for designers like Neiman Marcus, Es Collection, Epiphany's Men Wear and Marc Ecko, Grant has been published in Fashion Ghana, Boss Mann Magazine and The La Times and was featured for Skin Wars at the Season 3 premiere party. This allows him to keep up with the latest trends and keep the merchandise he offers at the boutique fresh.
"Betty Jean's House of Style is a very unique place to shop and we encourage everyone to stop by," Grant concludes.
Betty Jean's House of Style is located at 129 Historic Town Square, Lancaster, TX 75146. For more information call 214-916-0912.