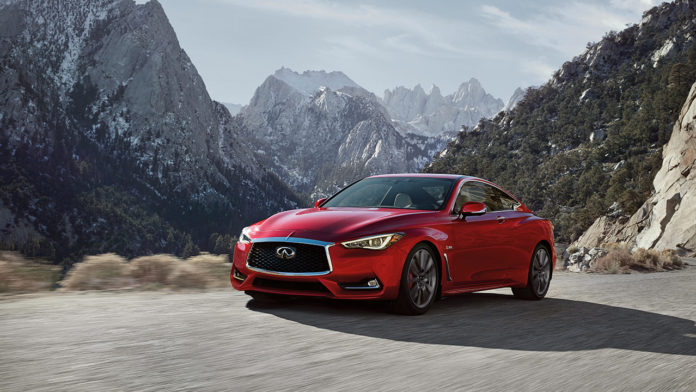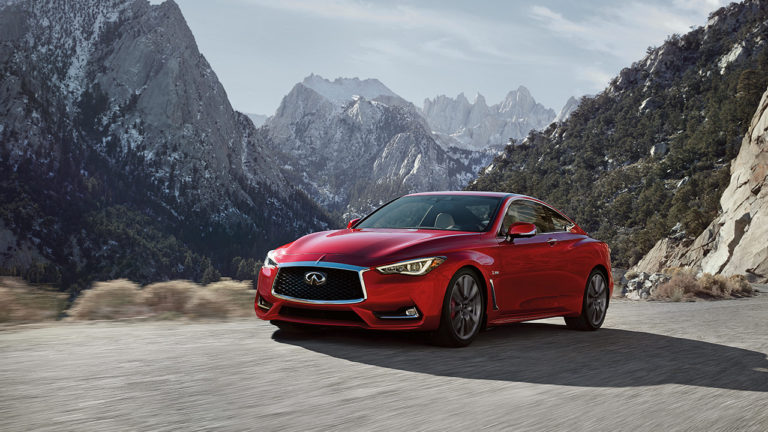 Sleek and Fast – the 2017 Infiniti Q60
She was absolutely beautiful. The moment I saw her it was love at first sight. I could hardly wait to experience the luxuriousness of her splendid body – so smooth, so sleek, so enticing. The real question, was she the total package? Was there substance lurking beneath her beautiful frame?
I entered the cabin and without hesitation, pushed the button that turned her on. Whoa, the best ride of the year was instantly underway. Her response was instantaneous. Zero to 60 was too slow for this sleek beauty. It was zero to a lot more!
Within moments of our first encounter, I had to take her to the local shopping center to show her off. Only a few seconds passed, when a young man walking by remarked on how utterly beautiful she was. Yes, it was true. I already had another man lusting over my gorgeous new 2017 Infiniti Q60 Sport 400 model.
This Twin-Turbo 3.0 liter boasted the sexiest 400 horsepower I had experienced in years and the 350 lb-ft of torque meant I would never have to wait for her to spring into action. Mated with a 7-speed automatic transmission equipped with a manual shift mode and paddle shifters, I was able to guide my lady into steady but rapid or slow acceleration just as my heart desired.
Should some poor soul decide to swing into my lane unexpectedly, my girl was outfitted with sport brakes with large rotors and four pistons upfront and two in her rear. I had no fear when traveling with her.
Best of all, my date for the week was also devoted to insuring my comfort. She could accommodate my back and hips with an eight-way power adjustable seat with lumbar and side bolsters. I always knew what was behind me with a rear-view monitor and could check all her special attributes with an InTouch dual display system which showed me not only where I was at any point but also my chosen radio station, my heat and air, driving preferences and more.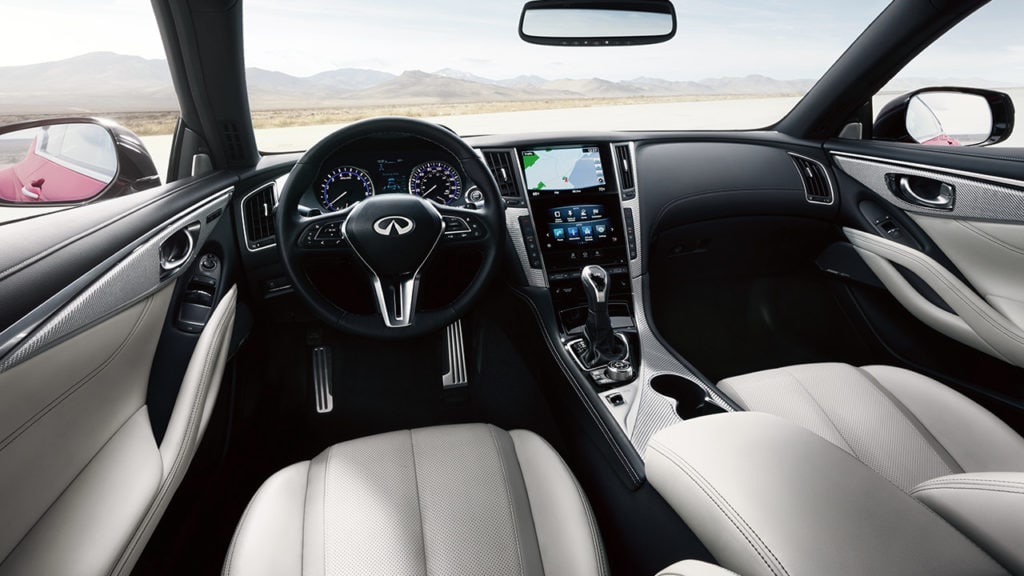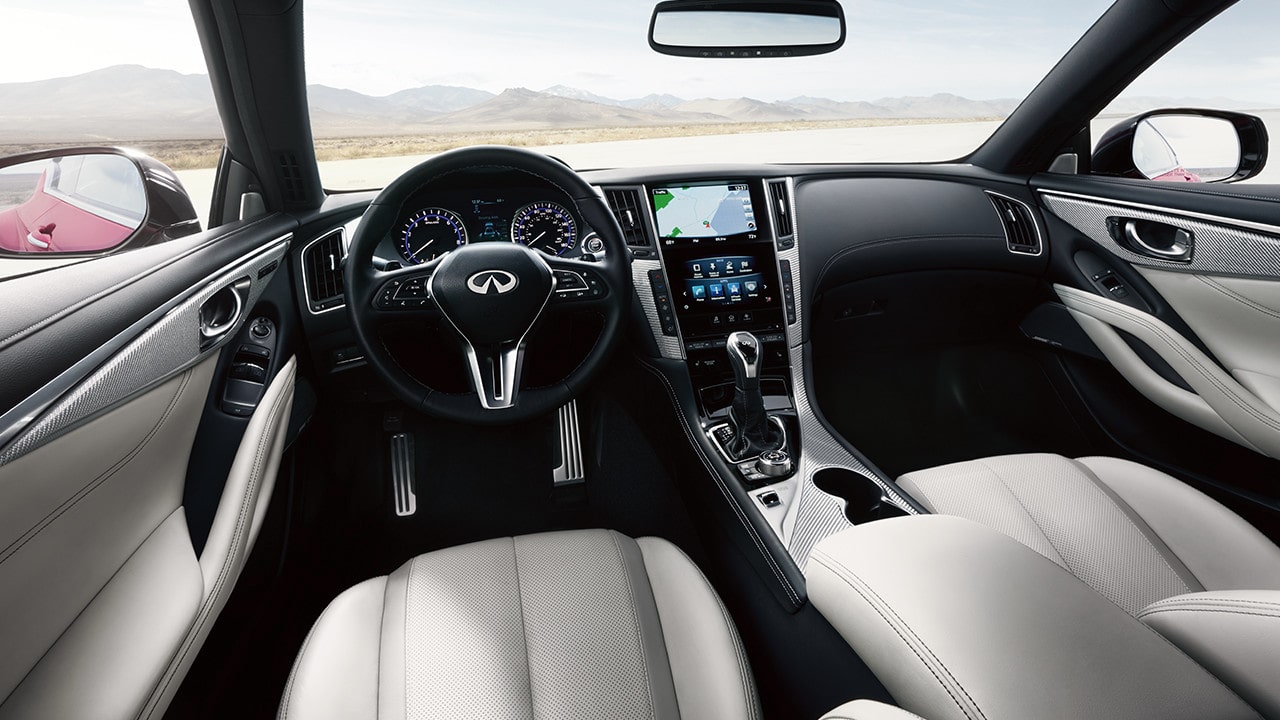 Spending a lot of time behind the wheel didn't mean frequent visits to Exxon/Mobil, with EPA estimated mileage figures of 22 in the city and 27 on the highway. I managed to accomplish nearly 25 during a week's worth of combo driving on all types of roadways.
As well as not being a high maintenance date at the pumps, I found that she would not cost a lot to bring her home to my own garage. The base MSRP is a very reasonable $51,300. My model came outfitted with a special driver assistance package including Intelligent Cruise Control, Distance Control, Blind Spot detection, Lane Departure warning and assist, and a few other goodies. The Premium Plus package she carried included pedestrian detection and automatic braking, InTouch services, heated seats and a few other goodies.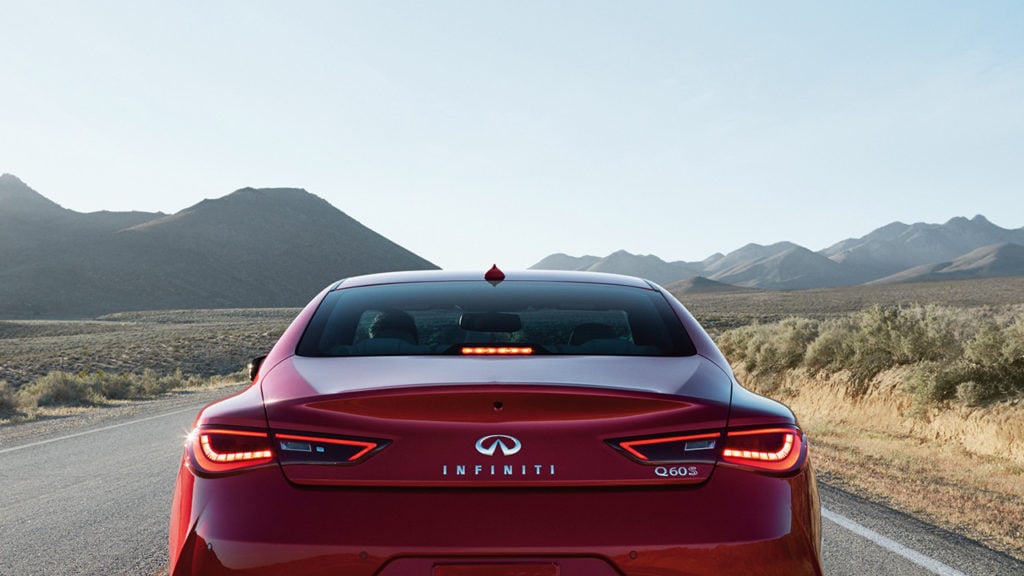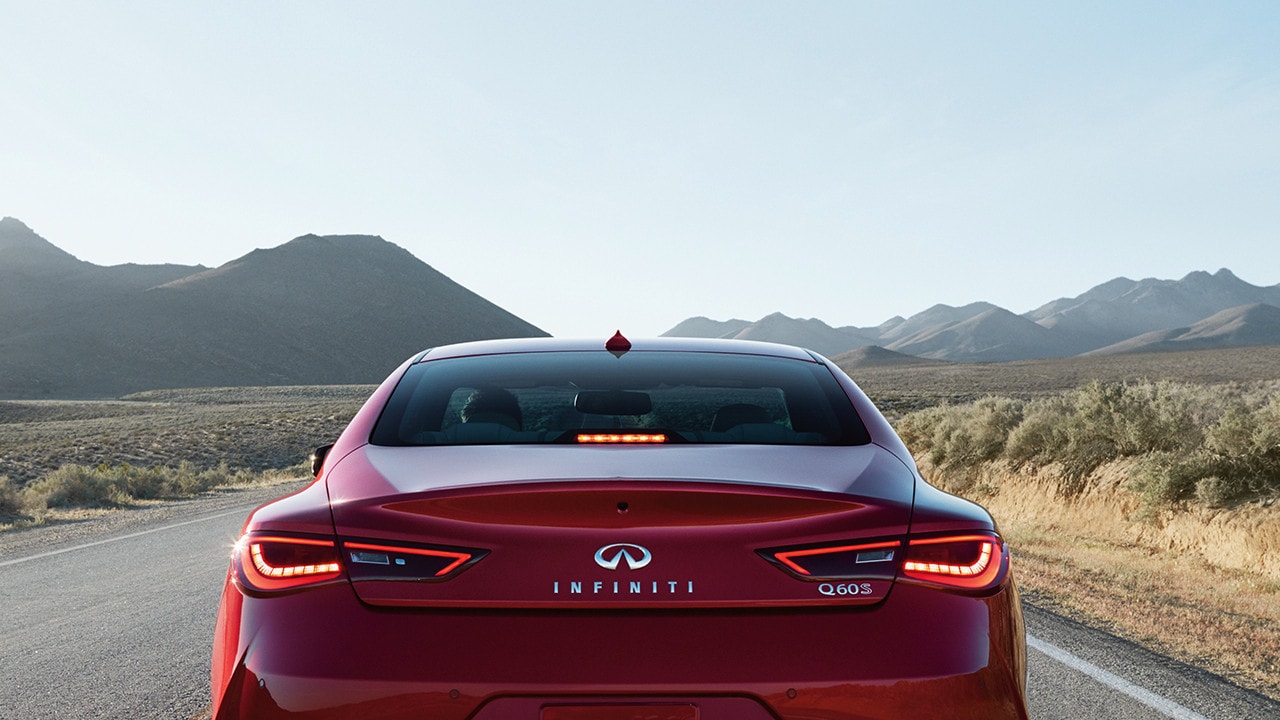 Infinite possibilities are a certainty with my new Q(ueen). It was love at first sight. The ultimate break-up with her when the fleet management people came to pick her up was hard. But, the memories are to be treasured. I know I will feel lust in my heart when I see her in the garage of another man one day.