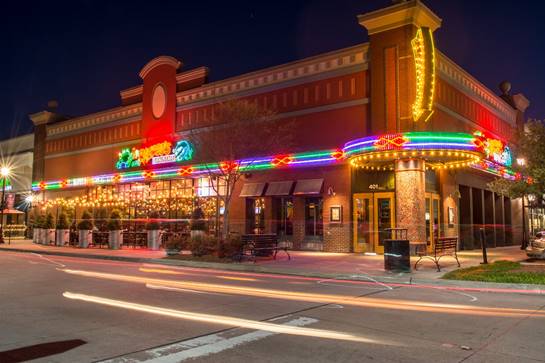 Grab your Girlfriends For A Night Of Promotions, Prizes And Entertainment
CEDAR HILL—Hillside Village will host its "Just the Girls" Night Out event on Thursday, April 13th at 5 p.m. Guests can enjoy promotions and prizes at participating retailers, entertainment, and restaurant exclusives for that night only.
There will be live, ambient music throughout the event. Ladies can have sketches done by fashion artist Gloria Jones, who can depict guests in fun outfits, red carpet attire, or anything else they would like. Guests can enter to win a $100 Hillside Village gift card by taking a selfie at one of the participating retailer locations and posting it on Facebook or Instagram the night of the event with the #HillsideGNO hashtag.
Registration will take place near Razzoo's from 5 p.m. to 7 p.m. Each guest will receive a fab swag bag and a ticket good for a select cocktail or domestic beer at Razzoo's courtesy of Hillside Village. Giveaway offers are while supplies last.
Hillside Village recently completed a multi-million-dollar property renovation and rebrand. The property now features a new children's play area, Village Green promenade extension with bocce ball court. Additional renovations include new signage, new shaded seating areas, upgraded landscaping and lighting, public art, façade renovations and free Wi-Fi.
Hillside Village is located at 305 West F.M. 1382 in Cedar Hill, Texas. In the event of inclement weather or rescheduling customers can reach Hillside Village Guest Services at (972) 637-6300.