Dallas Heritage Annual Candlelight Event Highlights Holiday Traditions from 1800s
DALLAS—As Dallas Heritage Village wraps up a year-long celebration of its 50th anniversary, it is planning for another important milestone. Candlelight, invites the community to its 45th year, December 10 and 11, from 3 to 9 p.m.
During Candlelight, pioneer and Victorian Texas is brought to life with costumed interpreters in historic buildings, circa 1840 to 1910, traditionally decorated by area garden clubs and featuring different holiday traditions. At the 1860s Farmstead, see how early Dallas pioneers enjoyed a modest Christmas as the country approached the Civil War.
This annual festival features holiday traditions of the 1800s, including musical performances, crafts, holiday décor, carolers, a train exhibit. There is even a new exhibit in the Millermore home and a variety of festive foods including some of Dallas's popular food trucks.
"Candlelight-45 Years of Memories," gives visitors opportunities to not only reminisce about past celebrations at a special Candlelight photo exhibit, but also to create cherished new memories with families and friends.
All proceeds benefit museum programs at Dallas Heritage Village. General admission is $12/adults, $10/seniors 65+ and $8/children, ages 4-12. Children under 4 and museum members are free.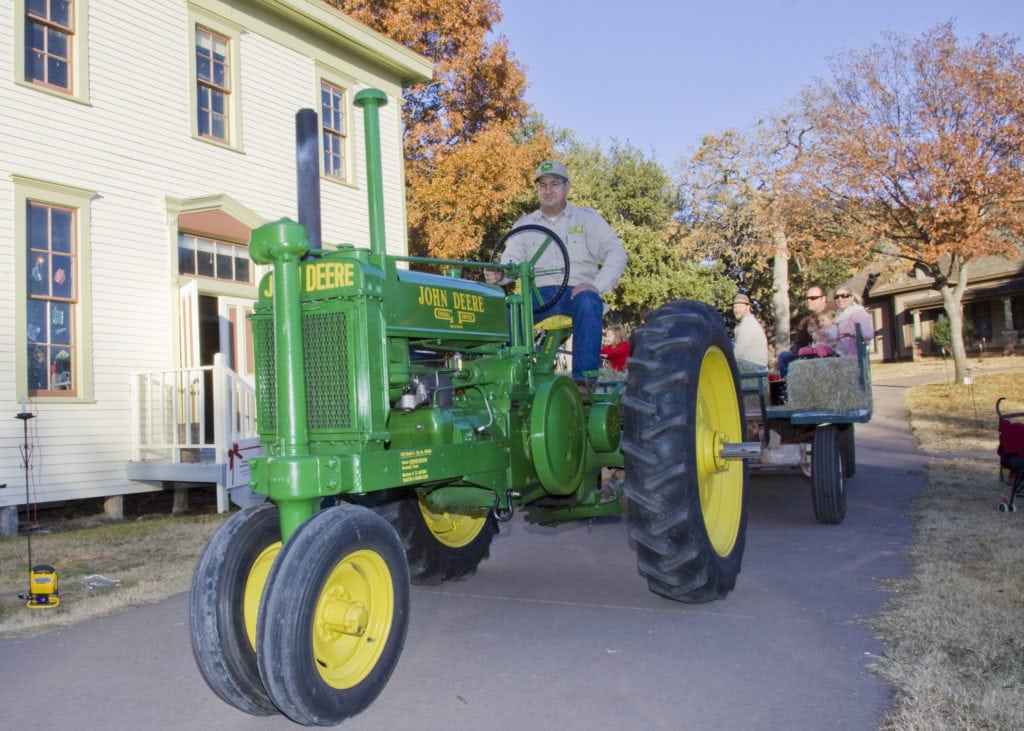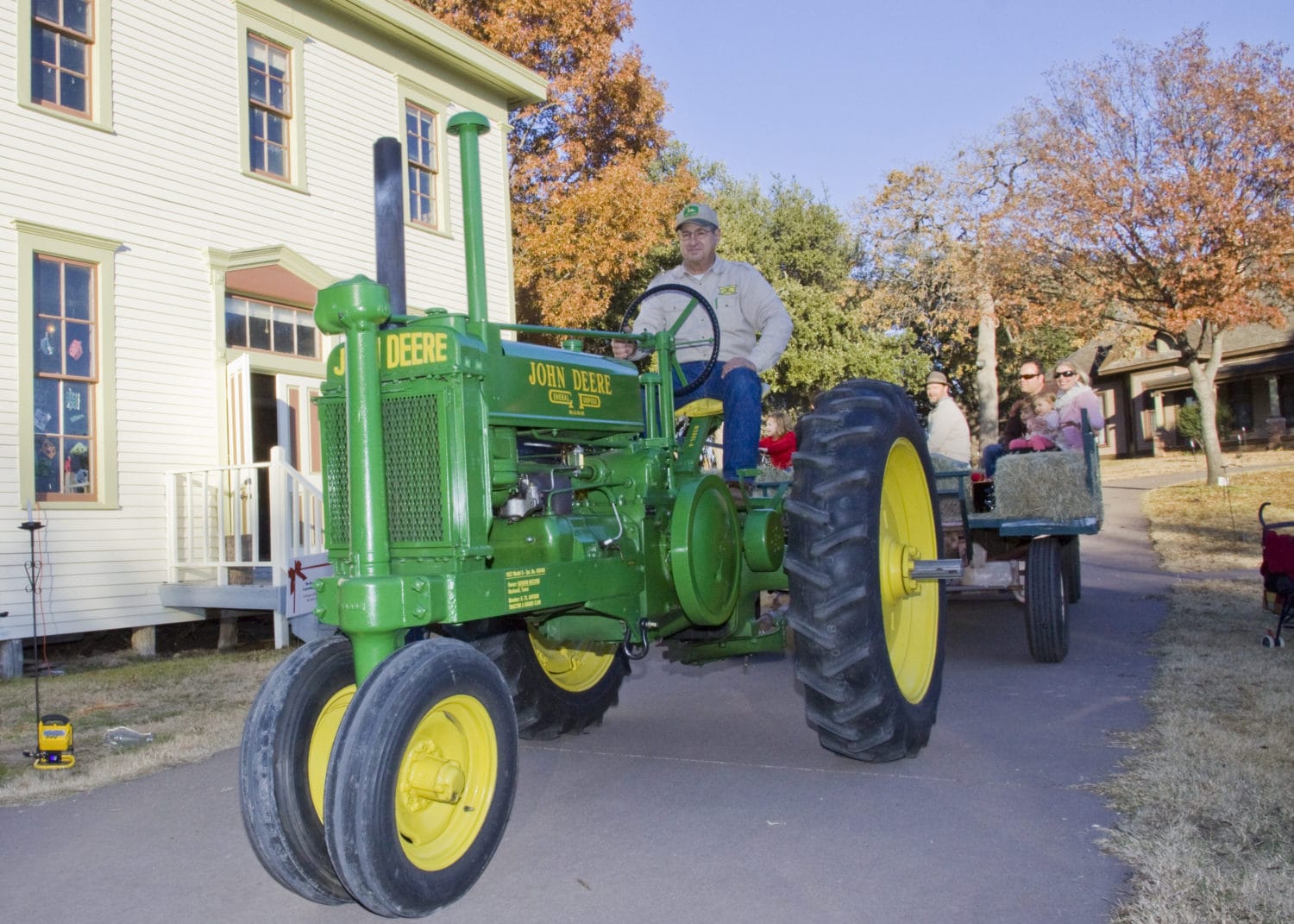 Candlelight Has Something For Everyone
Head to the Depot to visit with St. Nicholas and see the American Flyer model train exhibit, operated by the Lone Star Flyer Model Train Club. Snap a picture with Village donkeys Nip and Tuck and our newest Mammoth Jack donkey team Willie and Waylon. Take a hayride pulled by a vintage tractor ($3 per rider).
Watch local musicians, dancers, bands, choirs, and storytellers entertain at the Renner School (circa 1888), on the Main Street (circa 1900) stage, in the Pilot Grove Church (circa 1890). For a complete list of performances, visit www.DallasHeritageVillage.org.
Local food trucks are on site along with Kettle Korn. The Dallas Heritage Village Guild will also be on hand with its annual sale of baked goods, jams, and jellies.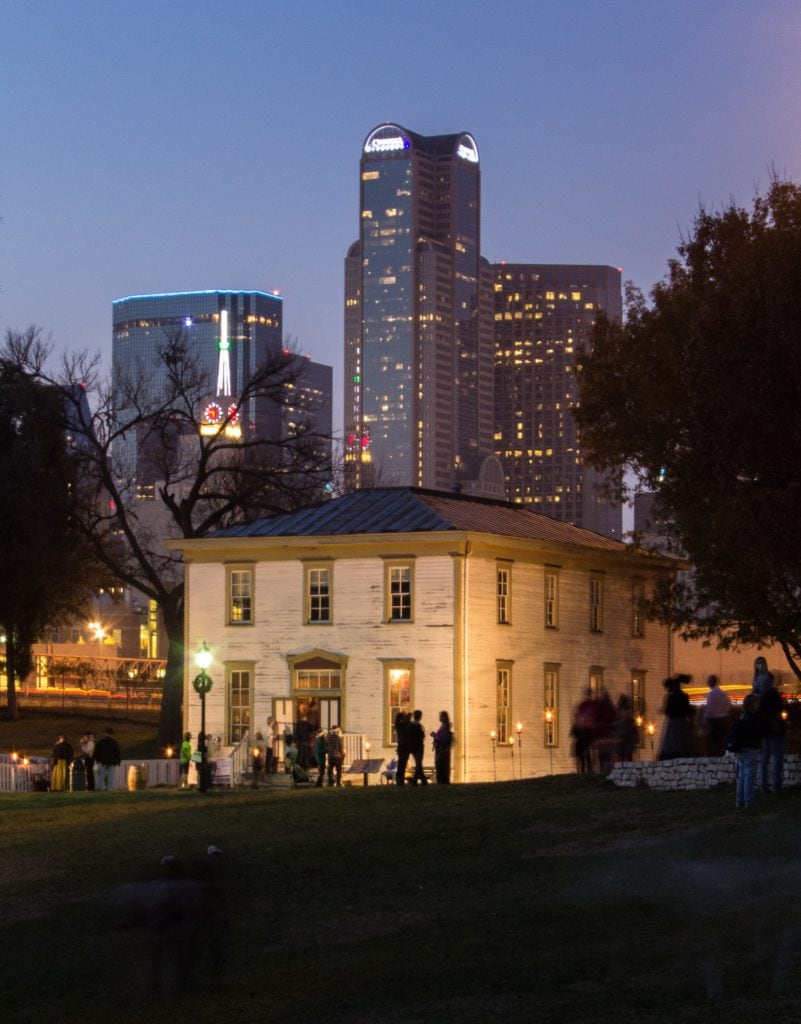 "Every year, it is a joy to watch such a diverse crowd enjoying the magic of Candlelight," said Melissa Prycer, president and executive director. "While kids always love St. Nicholas, hayrides, carolers, crafts, and the trains, they are also fascinated to see how people of the past celebrated their holidays. Each year in the farmstead one of our costumed interpreters strings popcorn garland and encourages visitors to sit down and give it a try. I love to hear grandparents sharing their childhood traditions with their grandkids as they stroll along. We also see couples enjoying a quiet, cozy evening together in this magical backdrop. With beautiful candlelit paths and activities spread across our 20 acres, Candlelight offers something unique for all ages."
The Village's historic structures are open for touring during regular museum hours throughout December. Hours are Tuesday – Saturday, 10 a.m. – 4 p.m.; Sunday, 12-4 p.m.
For more information call 214-421-5141 or visit www.DallasHeritageVillage.org