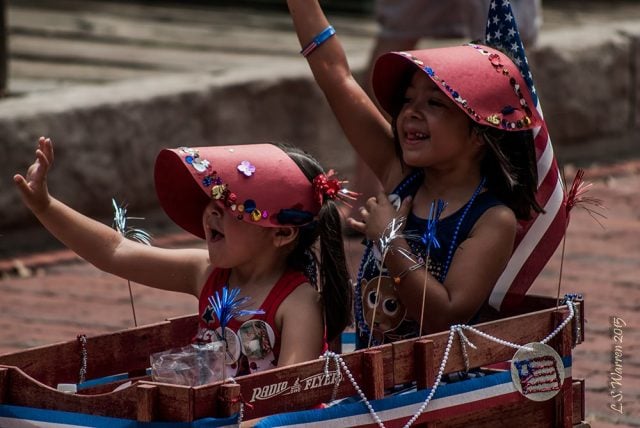 DALLAS—One of Dallas Heritage Village's most beloved annual events, Old Fashioned Fourth, will offer free admission this year in honor of the Village's 50th Anniversary at Heritage Village. On Monday, July 4, from 10 a.m. – 3 p.m., families, decked out in red, white, and blue, will celebrate Independence Day throughout 13 acres of Dallas Heritage Village, 1515 S. Harwood Street, with picnicking and a parade as well as fun games and activities.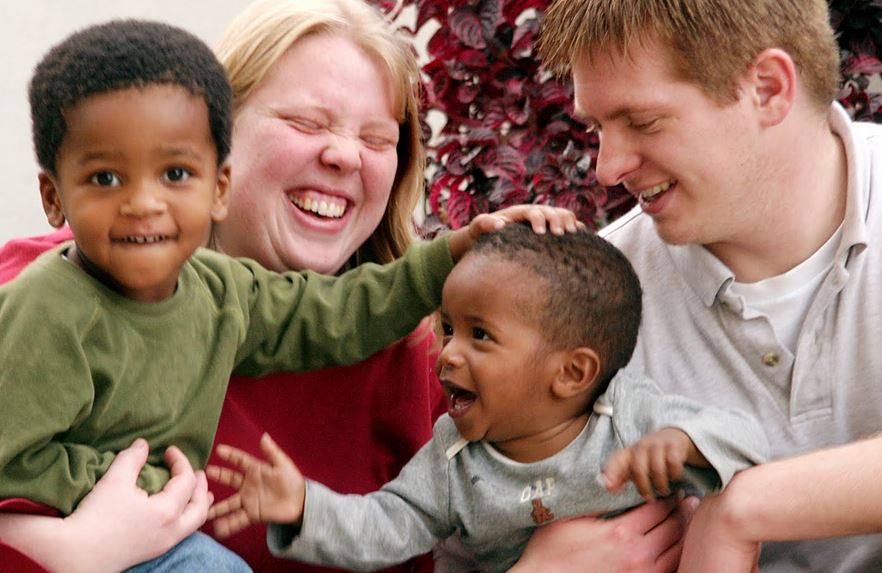 "This year we thought it would be fun to bring back some activities from favorite past events over the last 50 years," said Melissa Prycer, president and executive director, Dallas Heritage Village. "From Dairy Day and Circus in the Park to Teddy Bear Picnic and puppet shows, guests will have a chance to enjoy these fun activities along with all the traditional ones, making for a memorable holiday celebration at the Village."
Visitors may learn what it is like to milk a cow at the Dairy Day area. Also, nestled under the shade trees guests may participate in circus games like juggling at our Circus in the Park experience. Kids will enjoy spotting Teddy bears in each of our buildings and participating in puppet shows in Browder Springs Hall.
A highlight of the day is always the patriotic parade. Kids bring their red wagons and decorate them at the craft station for the parade around the Village, beginning at noon. The Junior Historians, volunteers ages 11-18, will hold their annual carnival with game booths of skill and chance as well as the popular stick pony race for ages 3-11. "Go fishing" for prizes and bean-bag toss rank among the annual favorites.
Historic games like horseshoes and graces and checkers will also be available. Throughout the village, musical performances will keep toes tapping. Historic buildings will be open for touring, and costumed interpreters will be on hand to visit about life in North Texas from 1840 to 1910.
The saloon is a popular afternoon spot for a cold root beer and a game of cards or dominoes. Popcorn, cotton candy, water bottles and root beer will be for sale. Dallas Heritage Village is located 1515 S. Harwood, in Dallas. Visit dallasheritagevillage.org.
Dallas Heritage Village, celebrating 50 years in 2016, is an immersive history landscape that features a wide variety of authentic 19th century pioneer and Victorian homes and commercial buildings in Texas. The Village is set on 20 acres with over 25 historic structures depicting life in Dallas from 1840-1910. Dallas Heritage Village is one of only 5 nationally accredited museums in the Dallas area.
The Village showcases a Victorian Main Street, a railroad complex, a log cabin, a pre-Civil war home, an 1860's farmstead with livestock, a 19th century church, schoolhouse and more. Dallas Heritage Village has been recognized for multiple awards. It is located at 1515 South Harwood, in the Cedars area with urban living and restaurants, near downtown Dallas and the popular Farmer's Market complex. Hours of operation are Tuesday – Saturday, 10 a.m. to 4 p.m. and Sunday, noon to 4 p.m.
The Village is closed the months of January and August. General Admission is $9 for adults, $7 for seniors 65+ and $5 for children ages 4 through 12 years. Children under 4 and members of Dallas Heritage Village are admitted free of charge.