LOS CABOS, MEXICO – Hacienda del Mar (HDM) Los Cabos Resort is excited to announce that it will continue its celebrations of Mexican heritage through the annual festival of Día de los Muertos (the Day of the Dead) on November 1st complete with a parade and an altar to the dead.
Helping tourists and guests alike to continue experiencing Mexican culture, HDM will give visitors a memorable, immersive entrée into the world of Mexican tradition that includes a festive concept of death throughout its Day of the Dead celebrations! Starting with the Day of the Dead parade, which is one of the most symbolic processions known throughout the world, guests will enjoy the age-old custom that allows the living to accompany the souls of their deceased family and friends on a temporary way back to their earthly homes. Symbolic features such as candles and marigolds often serve to guide the souls along their journeys, and HDM's parade will be chock full of vibrant colors and allegorical elements.
"The Day of the Dead festival hosted by HDM will see a night full of tradition in which our guests will be able to participate in our parade, accompanied by catrinas and catrines," said Federico Rubido, HDM's General Manager. "They will learn the meaning of our offerings and enjoy live music, dance shows, as well as the traditional bread of the dead, along with traditional hot chocolate and other typical drinks at the end of the parade."
Following the parade will be the Day of the Dead offering, which is one of the main symbols of the celebration. An offering, also known as an altar, is a place where loved ones who left this world are invited to visit – guests will find themselves in a dimension that allows them to coexist among both the living and the dead. Through this celebration and other Mexican cultural festivities throughout the year, HDM invites all of its guests to celebrate and honor the timeless Mexican traditions that carry on to this day.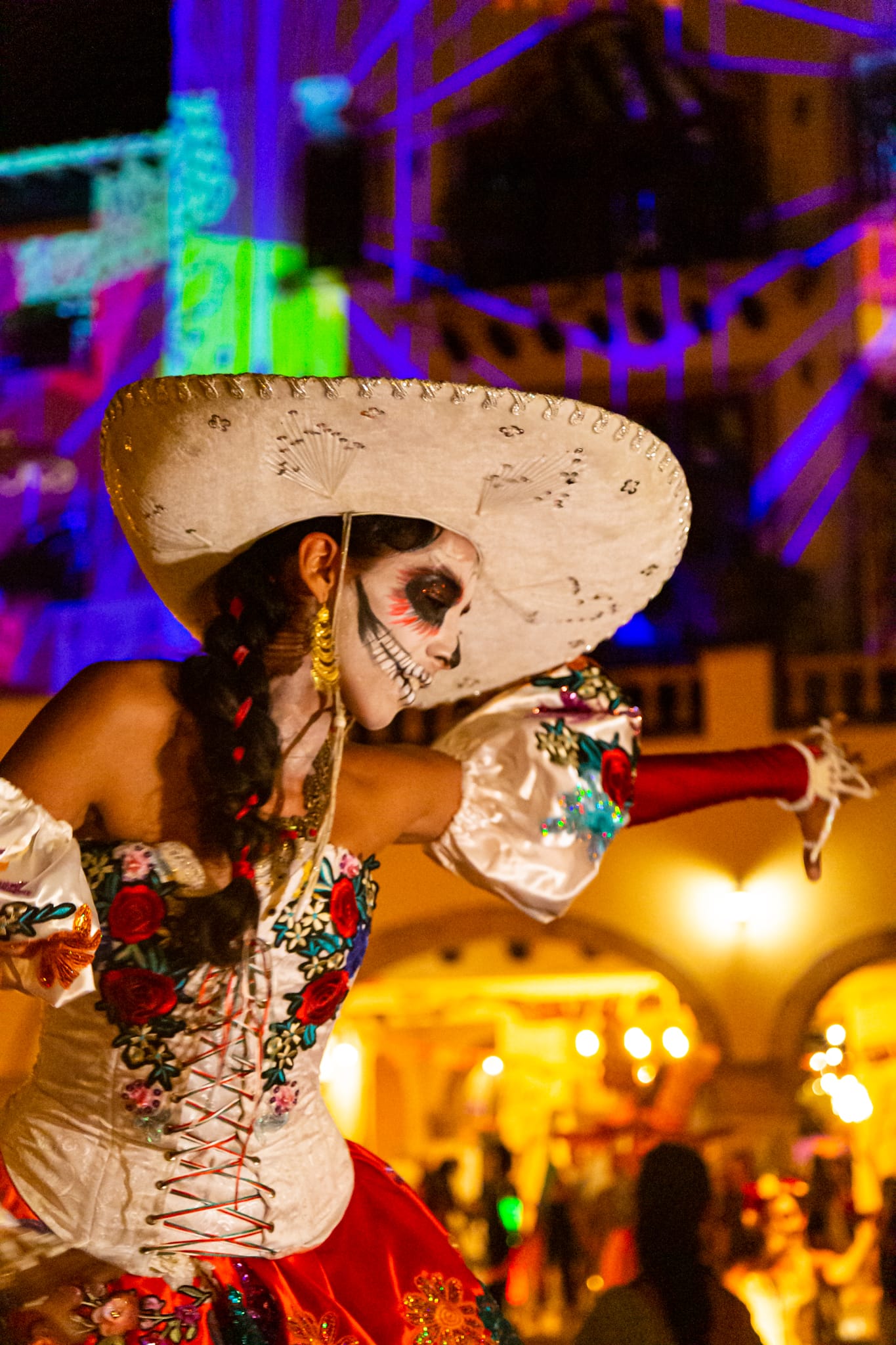 The Hacienda del Mar (HDM) Los Cabos Resort is reminiscent of a seaside village, with 11 acres overlooking the Sea of Cortez. The sprawling property includes a centralized building that spreads out to 32 unique villas with 542 rooms and suites designed in the captivating combination of traditional Mexican Colonial elements and stylish Mediterranean touches. It features five restaurants, five bars, five swimming pools, a spa and a fitness center. HDM additionally offers a children's club, and a 1,670 square foot convention center (one of the largest in Los Cabos).
For more information about the Hacienda del Mar (HDM) Los Cabos Resort, or to learn more about its exclusive "Dia de Los Muertos" event, as well as cost and reservation details, please visit, please visit www.marriott.com/sjdhm. Facebook: https://www.facebook.com/HaciendadelMarCabo
Instagram: @hacienda_delmar