I'm sure this is an unpopular opinion, but Halloween is my least favorite holiday. Maybe wearing those thick, plasticky, super hot costumes and masks from the 80s scarred me. But my children are the opposite; they love everything about Halloween, from decorating, movies, parties, and especially the candy. However, I do love a good cocktail and these Halloween cocktails are fun to make and share with the neighbors while the kids roam the neighborhood raiding the candy.
Jack The Ripper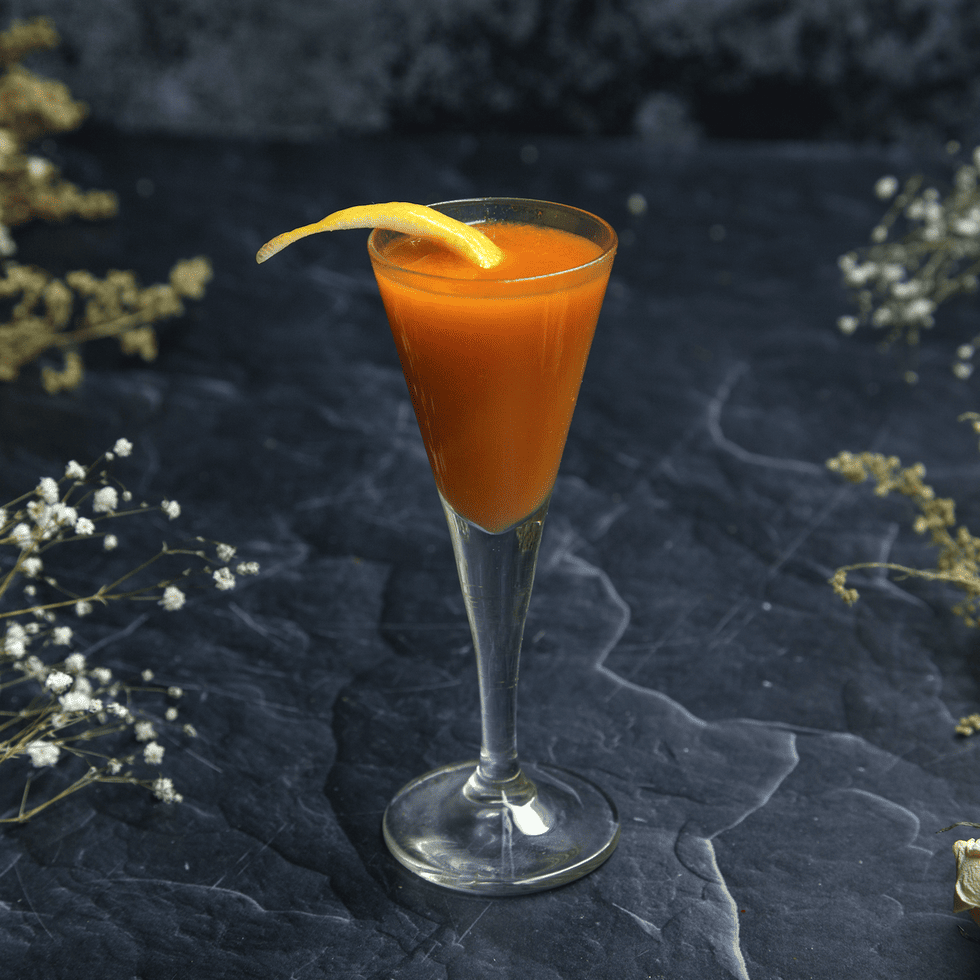 1 oz vodka
.5 oz raw carrot juice
.5 oz Bauchant orange liqueur
Lemon twist
Mix all ingredients and pour into a shot glass. Garnish with a twist.
Candy Corn Cocktail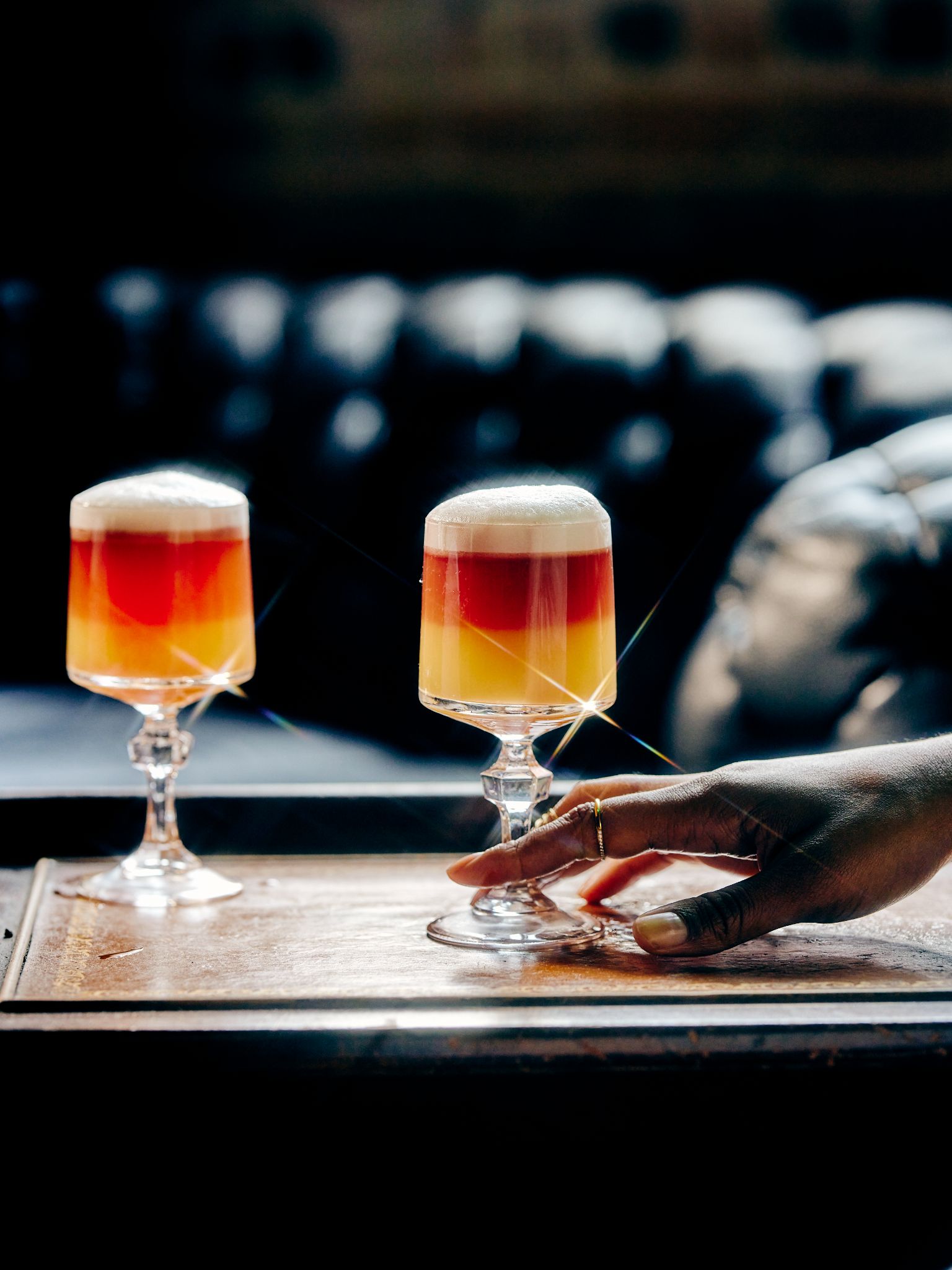 0.5 oz Sorel
2 oz Skrewball Whiskey
1 oz Fresh Lemon Juice
0.75 oz Simple Syrup
1 Egg White
Combine whiskey, lemon juice, simple syrup, and egg white in a cocktail shaker. Shake until combined and foamy, about 10 seconds. Add ice and shake until chilled, about 10 seconds.
Strain into a cocktail glass and top with a liqueur.
Talum Devil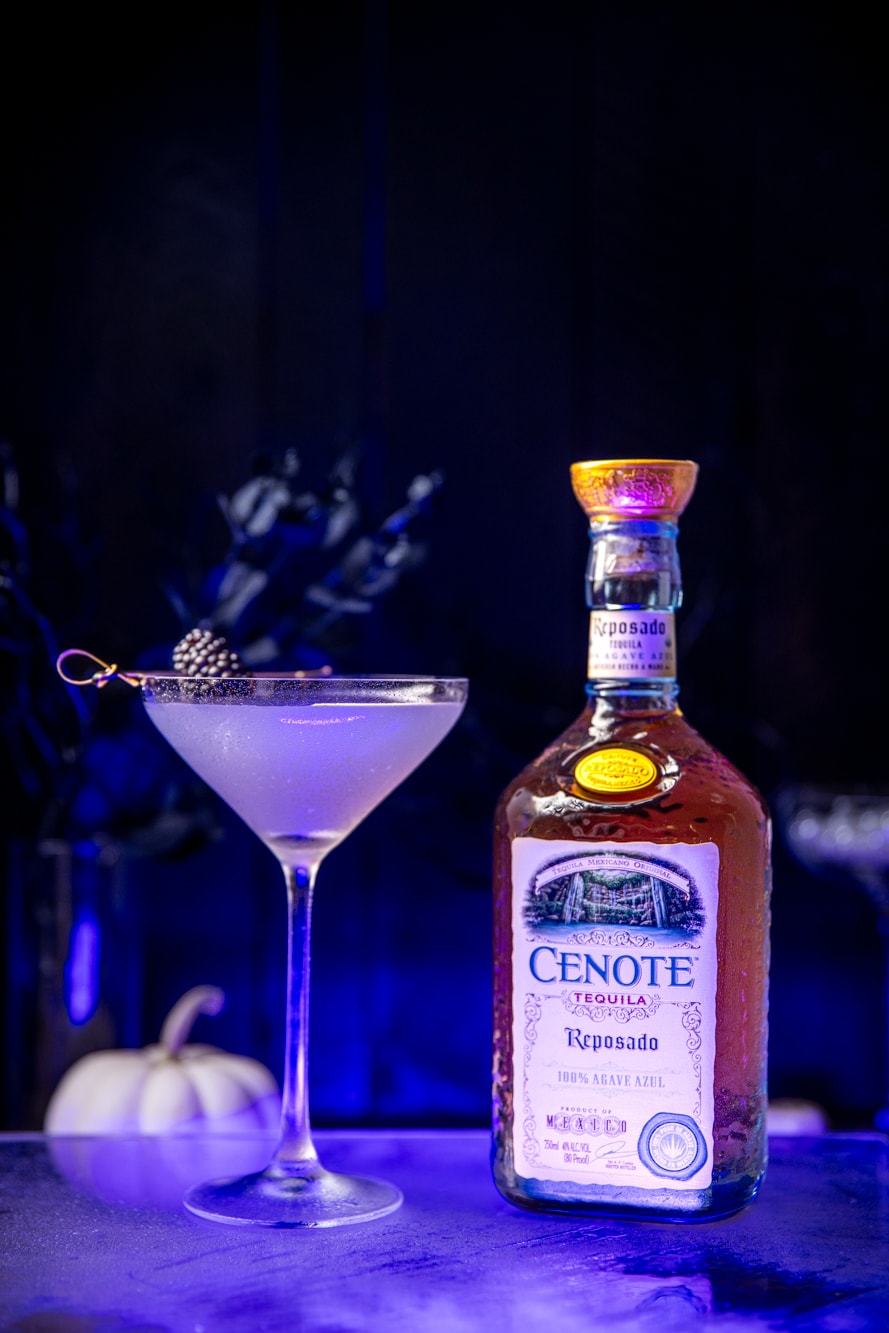 1 oz Cenote Reposado
.5 oz creme de violette.5 oz lime juice
2 oz ginger beer
Pour all ingredients into one glass and stir over ice, strain into a chilled martini glass. Garnish with a lime wedge or fresh blackberry.
Palominado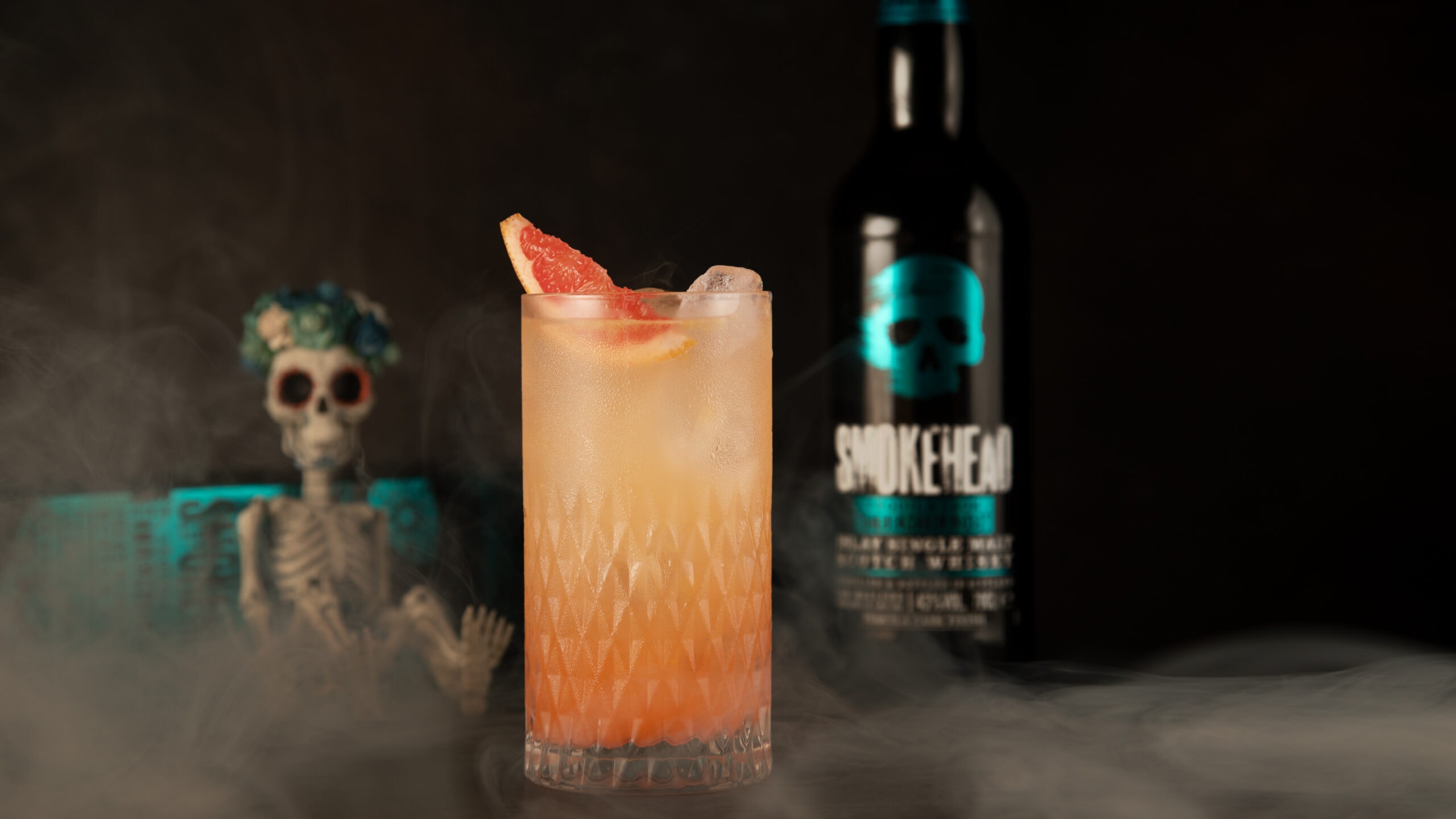 1.5 oz Smokehead Tequila Cask Terminado
1 oz Fresh Grapefruit Juice
1/2 oz Fresh Lime Juice
1/2 oz Agave Syrup
Top with Grapefruit Soda
Crushed ice
Add Smokehead Terminado, fresh grapefruit and lime juice and agave syrup to the shaker with ice. Shake and strain into a Highball glass filled with ice. Top with grapefruit soda.
The Smoked Old Fashioned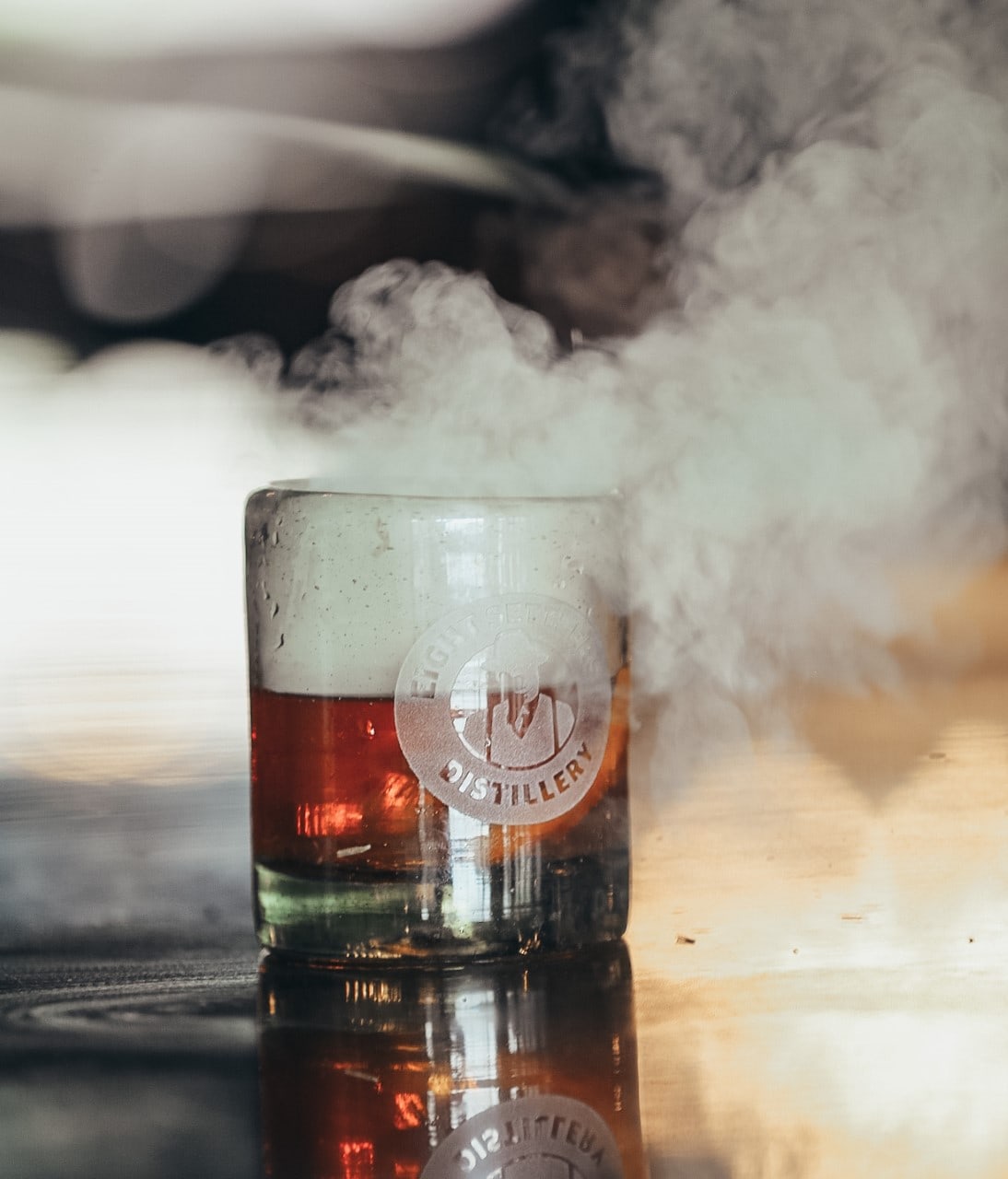 1.5 oz of Devil's Gate bourbon
0.5 oz of Grand Marnier
3 dashes of aromatic bitters
Orange peel
Chocolate Whiskey Mousse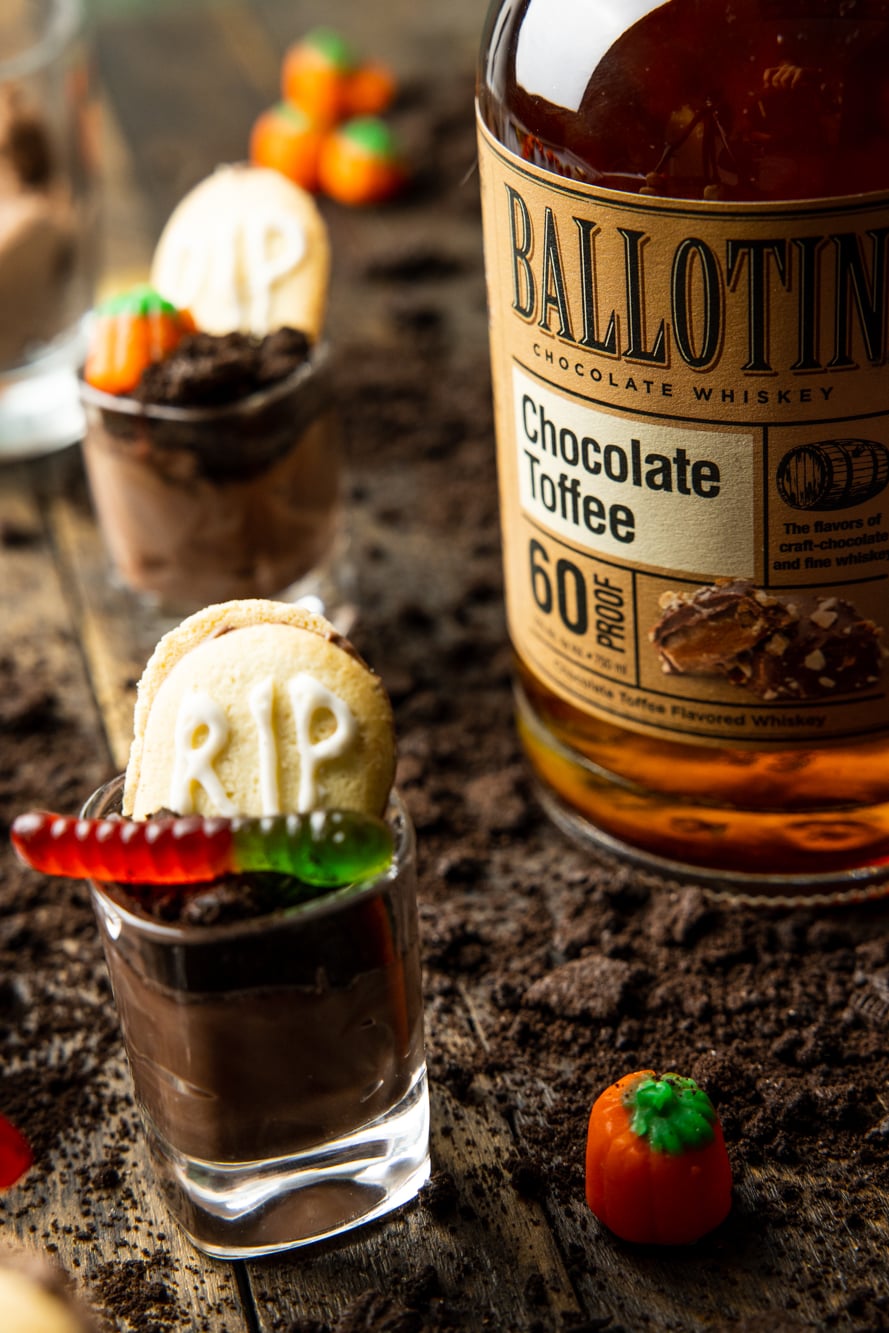 2 c. heavy whipping cream
2 c. dark chocolate chips
1 tsp. vanilla extract
3 tbsp. Ballotin Chocolate Whiskey
Pour the heavy whipping cream into a bowl and beat for a few minutes with an electric mixer until stiff peaks form. Melt chocolate chips over low heat on the stove, stirring constantly.
Remove from heat before the chips melt. Stir chocolate chips until smooth, add whiskey and vanilla. Fold chocolate sauce into whipping cream and chill, then pop in the refrigerator until you're ready to serve — marked with a spooky tombstone and a few crumbled cookies.
Pumpkin Daiquiri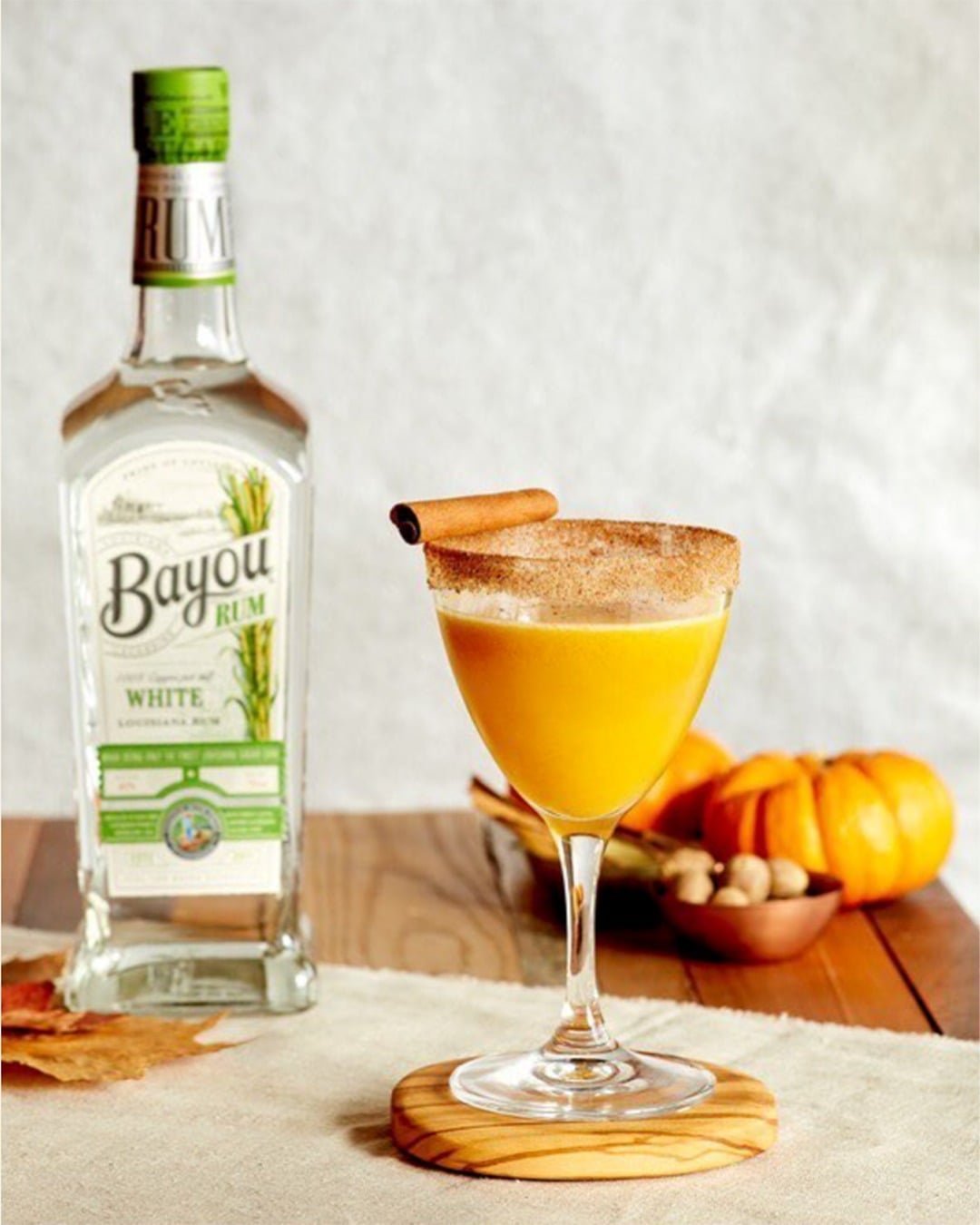 1.5 oz Bayou White Rum
1 oz Pumpkin puree
1 oz Orange juice
Fresh lime
Add all ingredients to a shaker. Shake well with ice and strain into a chilled coup. Garnish with orange slice and sprinkle with cinnamon, nutmeg, & whole cloves.
Smoked Skull Sour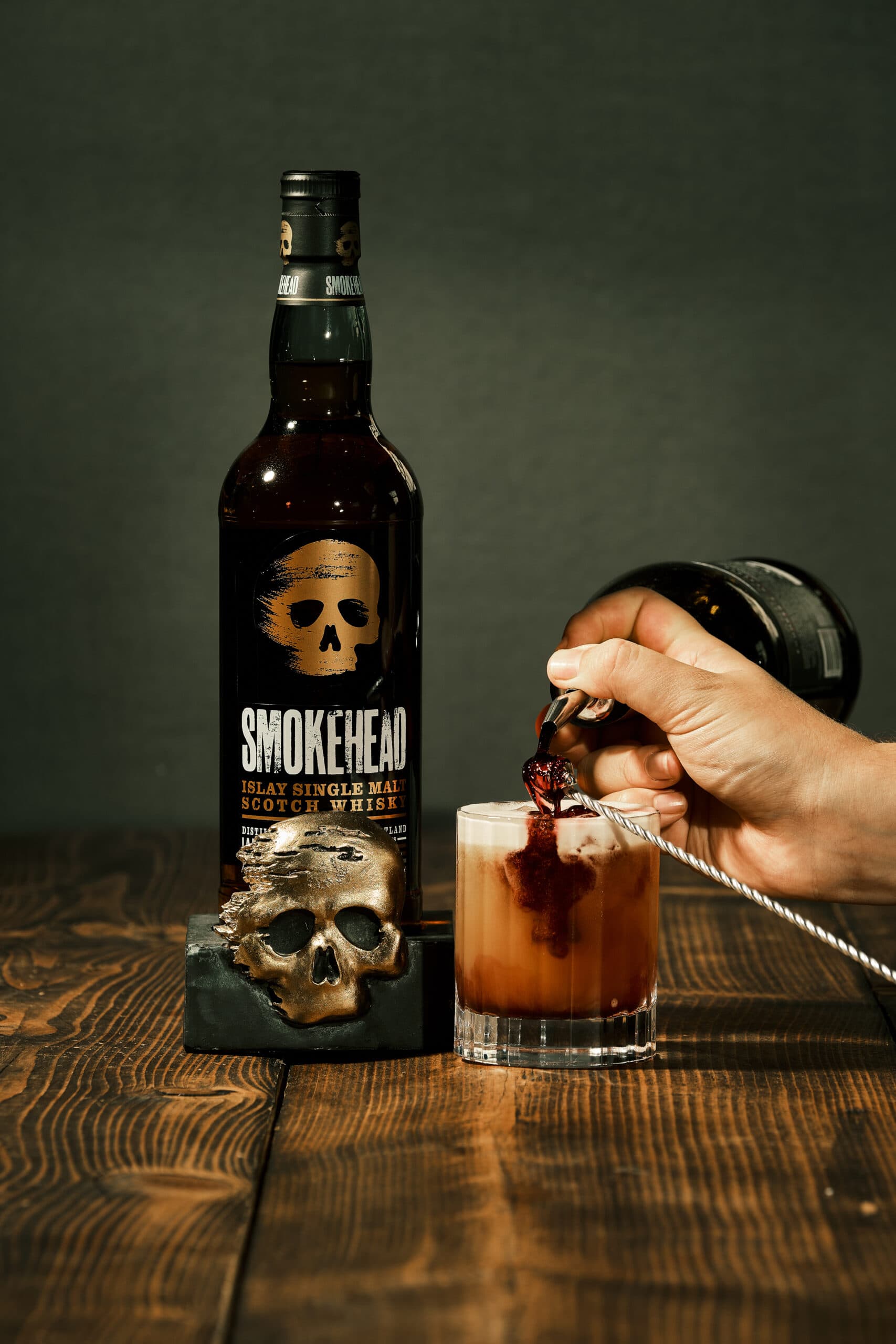 2 oz Smokehead Original Scotch Whisky
3⁄4 oz Fresh Lemon Juice
3 dashes Vegan Egg White
1⁄2 oz Demerara Syrup
Ruby Port Float
Shake and double strain into a chilled rocks glass. Float Ruby port on top with a bar spoon.
Harvest Moon Martini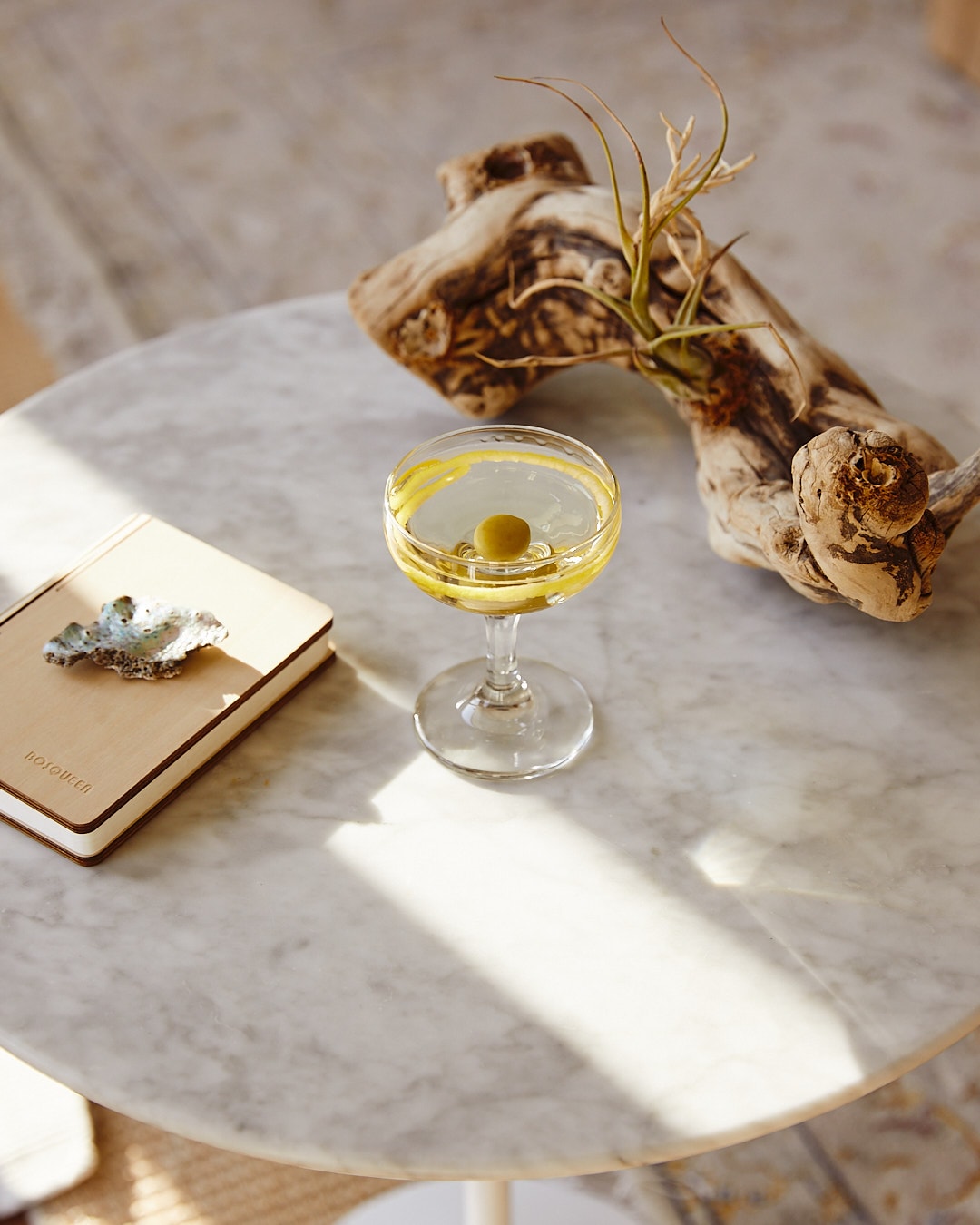 A fun fall twist on a classic gin martini. The umami and citrus notes of Gray Whale Gin work in concert with the oloroso sherry and balance together with the blanc vermouth. A must have for martini lovers.
· Ingredients:
o 2 parts Gray Whale Gin
o 0.5 part Oloroso sherry
o 0.5 part Blanc vermouth
· Instructions:
Stir all ingredients well over ice and strain into coupe. Garnish with olive and lemon twist.
Noche Negra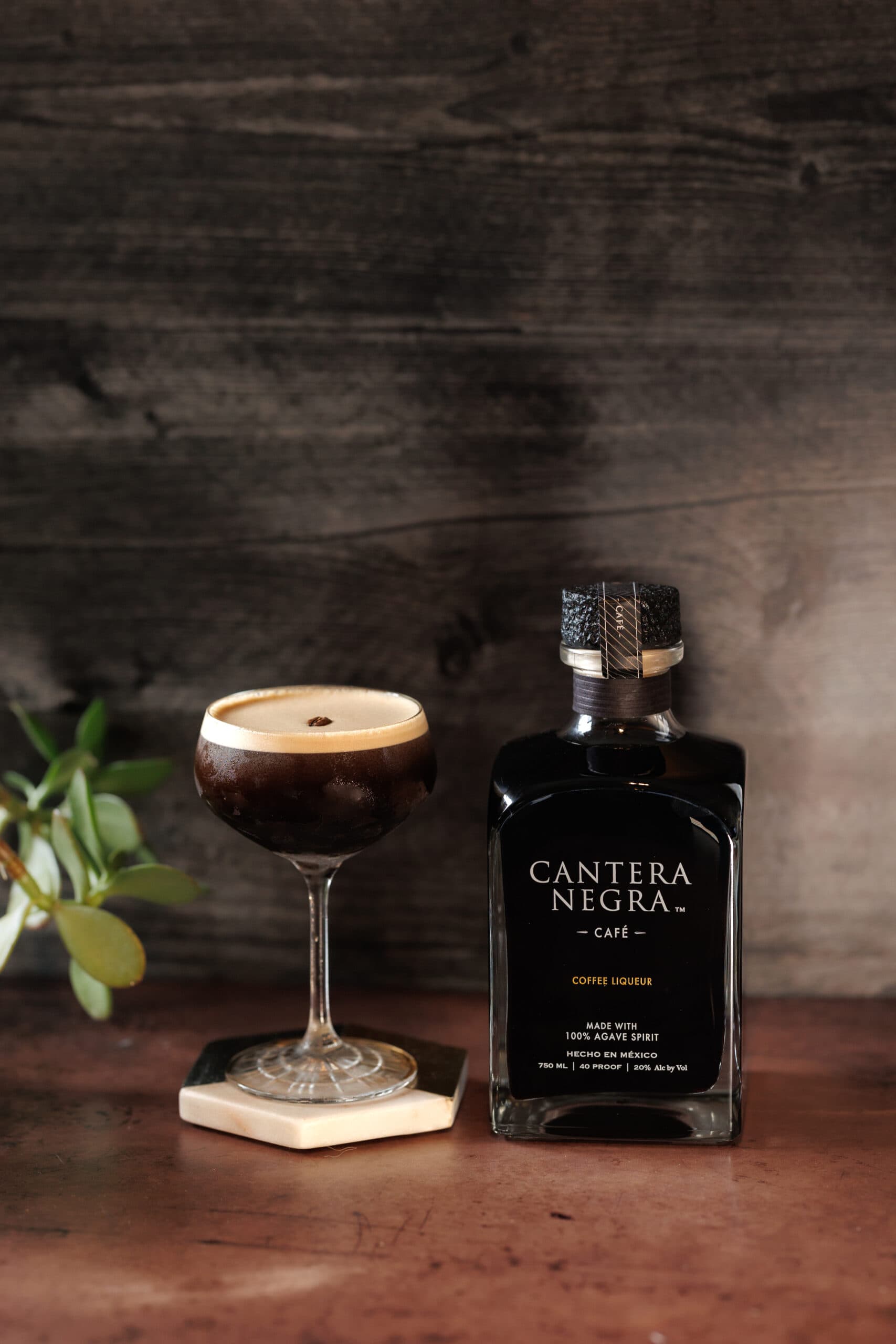 Let the Noche Negra take you to a world of sophisticated indulgence. The carefully balanced flavors of rich espresso and Cantera Negra Café Liqueur creates a cocktail that is both bold and satisfying.
· Ingredients:
o 1 part Cantera Negra Silver Tequila
o 1 part Espresso (or cold brew concentrate)
o .75 part Cantera Negra Café Coffee Liqueur
o .25 part Simple syrup
· Instructions:
o Combine all ingredients in a cocktail shaker with ice. Shake vigorously. Double strain into a chilled coupe or martini glass.
The Zombie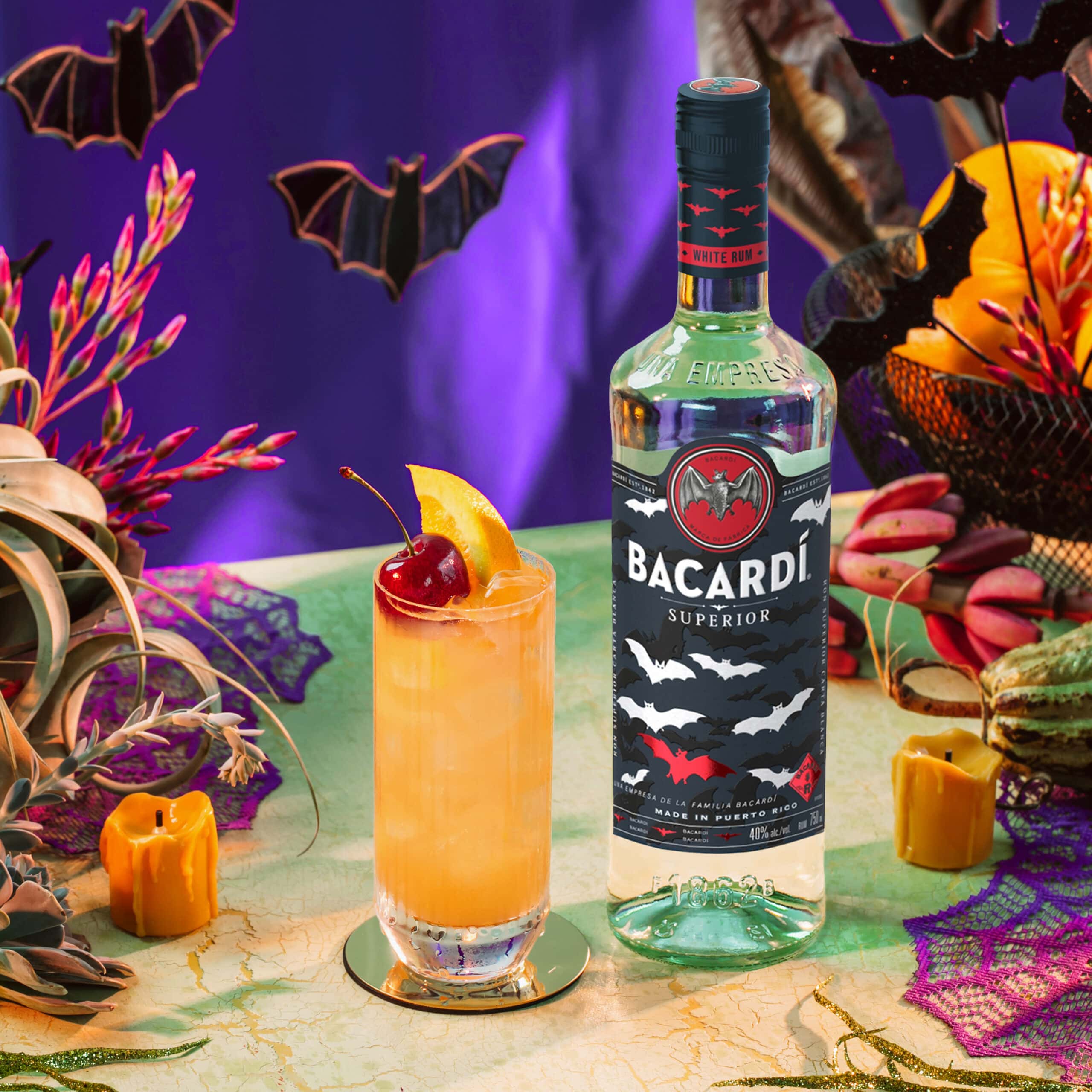 1 Oz BACARDÍ Superior Rum
¾ Oz BACARDÍ Black Rum
½ Oz Triple Sec
1 Oz Orange Juice
½ Oz Lime Juice
½ Oz Simple Syrup
¼ Oz Grenadine
Method: Pour ingredients into shaker and shake with ice. Strain into a highball glass filled with crushed ice and stir. Garnish with a cherry and orange slice.
Blood Moon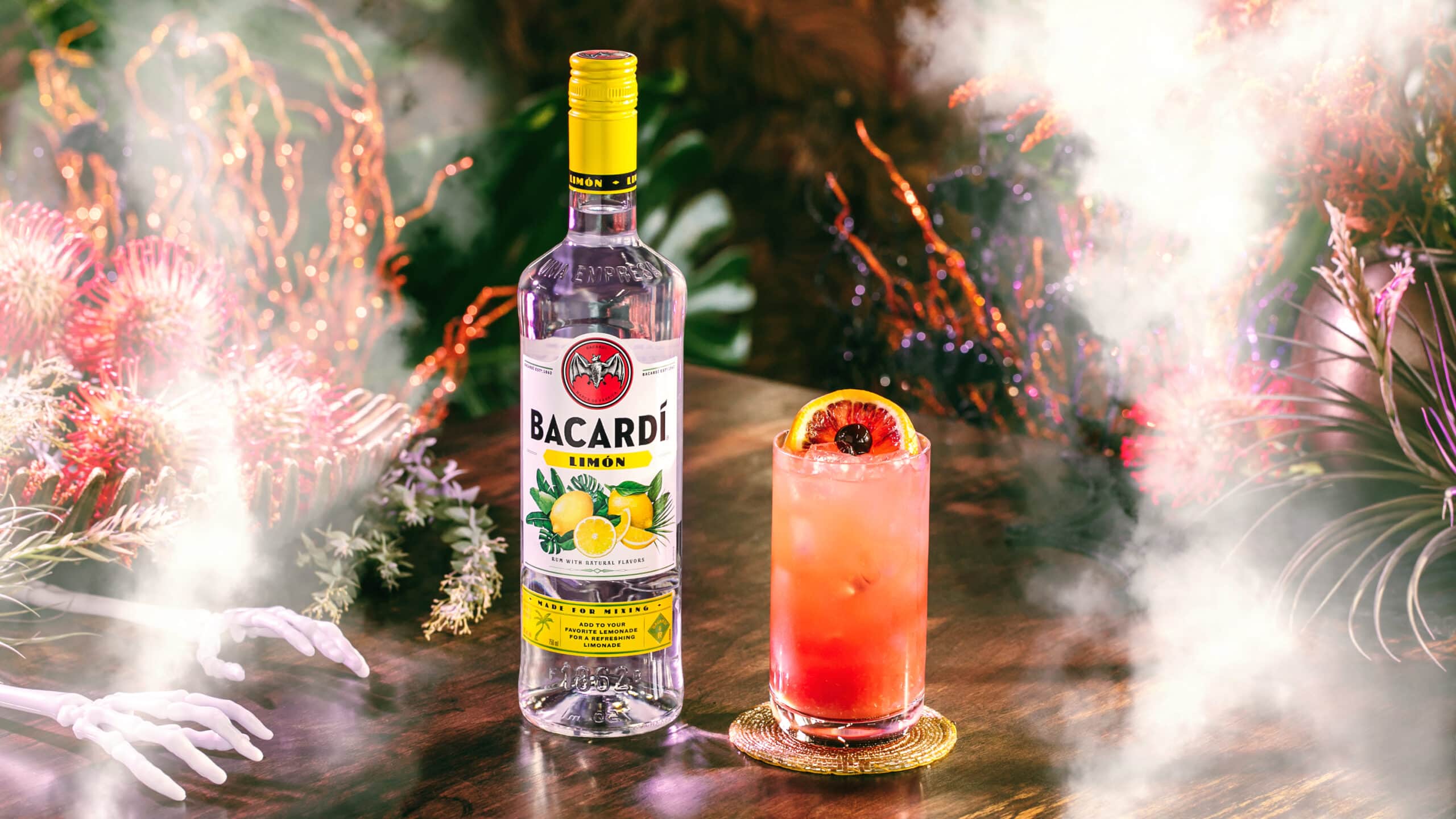 1 ½ Oz BACARDÍ Superior
½ Oz Monin Blood Orange Syrup
½ Oz Lime Juice
2 Oz Ginger Beer
Blood Orange Slice
Amarena Cherry
Method: Combine BACARDÍ Superior, blood orange syrup and lime juice. Shake vigorously with ice. Strain into a highball glass and top with ginger beer. Garnish with a blood orange slice and cherry.
Pumkin Smash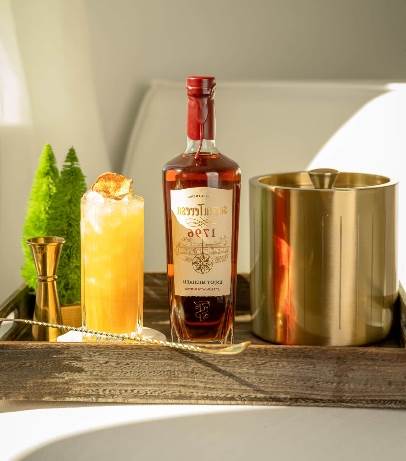 2 Oz Santa Teresa 1796
1 Oz Pumkin Puree
1/2 Oz Cinnamon Syrup
1/2 Oz Lemon Juice
Method: Add all ingredients into mixing tin, add ice, and shake vigorously. Strain into Collins glass, top with soda water or apple cider. Garnish with dehydrated apple slice and sugar rim.