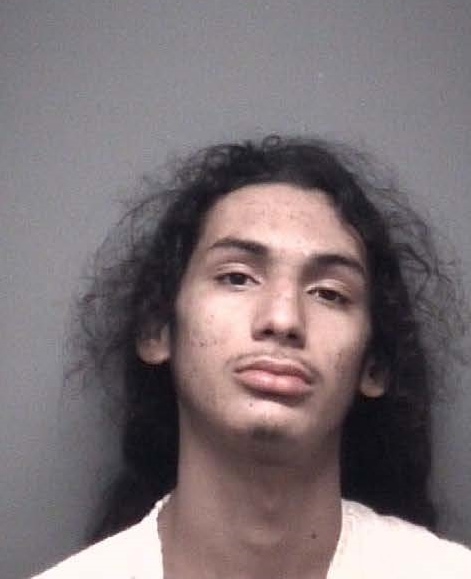 Speeding Violation Leads To Short Pursuit
GRAND PRAIRIE – The Grand Prairie Police Department got more than they were expecting Thursday morning at around 2 a.m. when they stopped a 2004 black four-door Volvo for speeding.
Instead of pulling over for the police who were attempting to make the stop for the traffic violation near I-30 and MacArthur, 18-year-old Irving resident Isaac Romero led Grand Prairie police on a pursuit instead.
The short pursuit ended in the 1700 block of W. Shady Grove, in Irving when the suspect's vehicle became disabled after crashing into the curb in front of a house.
Romero then fled on foot into a residence where he barricaded himself and refused to come out.
Grand Prairie Police are not sure if Romero lived at the home in which he barricaded himself in, but the city's SWAT Team responded. After a standoff that lasted several hours,  the suspect was taken into custody at around 6:30 a.m., without further incident.
Romero was booked into the Grand Prairie Detention Center on charges of felony Evading Arrest and two warrants out of Dallas County for Aggravated Assaulted with a Deadly Weapon and Unlawfully Carrying a Weapon.
The Grand Prairie Police thanked the Irving Police Department for their assistance in the incident and help in taking the suspect into custody.
The suspect faces multiple charges including evading arrest and is booked at the Grand Prairie Detention Center.