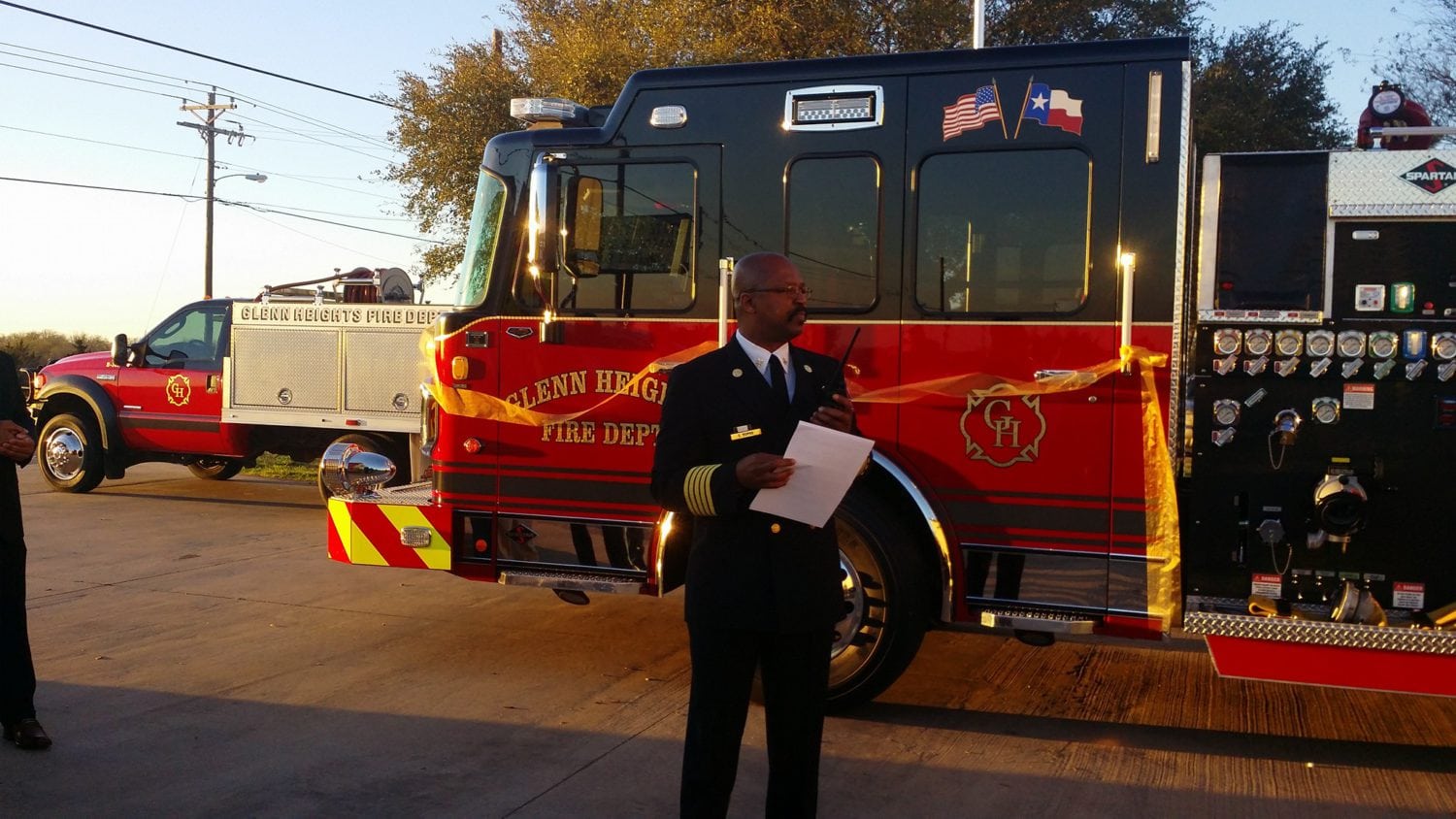 City Creates Director Of Public Safety Post
GLENN HEIGHTS—When longtime Police Chief Phillip Prasifka moved in August, it left a gap in the city's Police Department.
While a Deputy Chief was hired, Vernell Dooley, staff believed he was not ready to fill the Police Chief position. The final solution was moving Fire Chief Eddie Burns to the position of Director of Public Safety.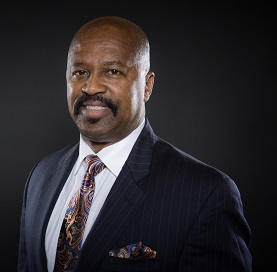 "Deputy Chief Vernell Dooley is very talented and the general thought about him is that he only needs some experience before he develops into a good Police Chief," said Glenn Heights Interim City Manager Alan Sims. "The City of Glenn Heights is very fortunate to have a seasoned professional like Chief Eddie Burns on staff. He will step into the role of Director of Public Safety over both the Police and Fire departments and serve as a mentor for Deputy Chief Dooley."
Burns began as the Glenn Heights Fire Chief in March of 2015.
Sims said another upside to the decision is that it saves money. The city did not allot funds for a Police Chief for the current fiscal year, which began October 1.
Dep. Chief To Handle Day-To-Day Operations
Dooley was came aboard July 31, 2017 prior to Prasifka's departure. He currently runs the day-to-day operations and reports directly to Burns.
"I didn't participate in the hiring process for Chief Dooley," Sims said. "However, since I have been on board as Interim City Manager, I have found him to be extremely smart, assertive, observant, a strategic thinker and long- range planner, proactive and conscientious. He came from the City of Denton and the things he experienced there will be beneficial to the citizens of Glenn Heights."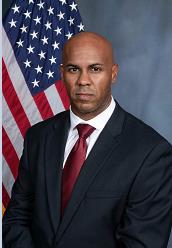 Dooley began his law enforcement career with the City of Denton Police Department in September 2005. During his tenure with Denton, he served in various functions including Patrol Sergeant, Director of Training, and the Interim Assistant to the City Manager.
As Director of Training for the Denton Public Safety Training Center, he was responsible for the division's overall management, operations and curriculum development.
Chief Vernell Dooley is a graduate of ILEA's Basic School of Police Supervision and served as the class president. Dooley holds a Bachelor of Arts degree in Political Science and a Master's Degree in Public Administration from the University of North Texas and a Master's Degree in Criminology and Criminal Justice from the University of Texas at Arlington.
In addition to the new faces and positions, Sims said the Glenn Heights City Council has authorized a Police Management and Operations study. The completion of the study will identify things the city can do to take the city's Police operations and management to a higher level of professionalism.
"Glenn Heights is the safest city in the southern part of Dallas County," Sims concludes. "We are very fortunate to have the leadership we have in place right now and I only expect things to get better."