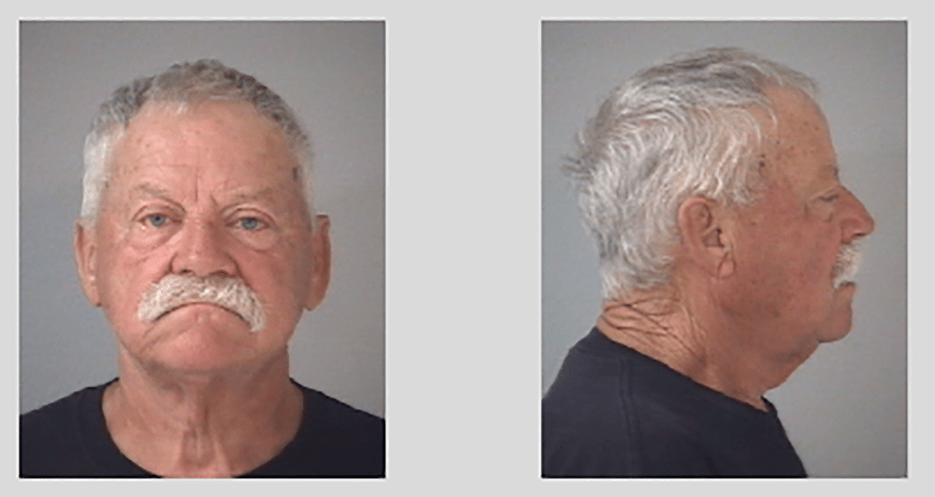 CEDAR HILL—Police arrested 68-year-old Danny Howard Silvers Monday night in connection with a triple shooting. According to the reports of the responding officers Silvers is believed to have shot three individuals, in the 300 block of Halifax Court.
Among the victims was a 60-year-old woman who was found dead upon police arrival. The other two victims sustained gunshot wounds and were transported to local hospitals. They remain in critical condition and are unable to speak with detectives.
A possible motive has not been released at press time. Silvers lived next door to the three victims, according to police. Authorities are withholding identification until family members of the victims have been contacted.
Silvers was arrested without incident Monday night and later transported to the Desoto Tri-City Jail. He faces a charge of murder and two counts of aggravated assault with a Deadly Weapon.
Homicide Investigation Update – Deceased Victim Identified
Police have released the name of the deceased in last night's shooting. She has been identified as 60-year-old Jeri Lee Edwards.
"We extend our deepest sympathies to her family and friends who are now dealing with her tragic loss," said Lt. Colin Chenault, Cedar Hill Police Department spokesperson.
More information has been released as the investigation continues to unfold. Reports say that Monday night around 6:14 p.m. police responded to a disturbance call between Silvers and his neighbors. Silvers called the police to report that his neighbors were drinking and yelling at him.
Officers determined that a verbal disturbance began as a result of a neighbors spraying water on Silvers' vehicle. Reports say that officers defused the conflict and offered advice on how to keep the situation from occurring again and cleared the scene.
Once officers left the apparent conflict resumed and officers returned to the scene at 8:08 p.m. in response to the shooting call.
Suspect History
According to police Silvers has been a complainant on property related cases in the past. he has contact the police regarding quality of life related issues in his neighborhood including dog and vehicle complaints.
However, there is no call history involving disputes between the suspect and victims prior to October 23, 2017.
Similarly in 2010, Silvers was arrested for Aggravated Assault, which was later reduced to Deadly Conduct by the Dallas County District Attorney's office.
Meanwhile the other two victims remain in critical condition.