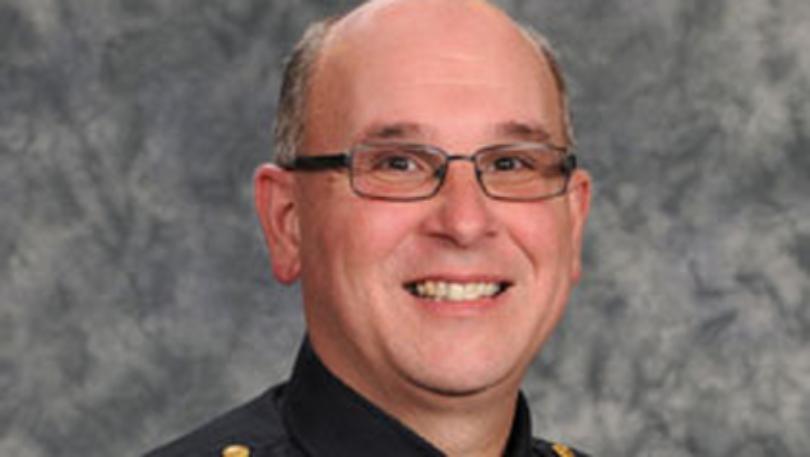 Prasifka Ends 18 Years Of Service To Glenn Heights
GLENN HEIGHTS—The City of Robinson recently named Glenn Heights Police Chief Phillip M. Prasifka to succeed Rusty Smith. Smith, retired in May after almost 11 years as chief.
"Selecting the next chief for the Robinson Police Department was a very difficult decision. We had three excellent candidates and the choice was not an easy one. I am very pleased to have Phillip as our next police chief," City Manager Craig Lemin said.
Prasifka, Tammy L. Burr, and Kathryn D. Rowell were announced as finalists for the position last month.
The city expects Prasifka to report for duty during the first week of September.
"There are some post offer details we still have to complete and Chief Prasifka has to make arrangements to relocate to this area," Lemin said.
Prasifka, has more than 31 years of experience in public safety.
He has also served twice as the city's interim manager and is also the city's assistant emergency management coordinator. He started his career with the College Station Police Department.
Prasifka Graduates Prestigious Training Program
This month, Glenn Heights Police Chief Phillip Mark Prasifka, LCC will be celebrating 18 years of service with the City of Glenn Heights. Over the years the veteran Police Chief has seen his department grow to 20 sworn positions and 3 non-sworn positions. As his department has grown, Prasifka has also made sure to continue his own growth.
To add to that list of his professional development endeavors, Prasifka recently graduated from Leadership Command College, which is part of the Law Enforcement Management Institute of Texas.
"The Leadership Command College is recognized nationally and is often compared to the FBI National Academy," Prasifka explained. "It provided me an opportunity to receive professional development, knowledge and skills in the area of leadership in a modern law enforcement agency."
Not just anyone makes it into this college either. It is a competitive selection process that Prasifka said began almost three years ago.
"I was blessed to have the support of the former City Manager and Ms. Aretha Ferrell-Benavides during the three modules," he explained. "In law enforcement you must continue to learn and improve yourself each day. The Leadership Command College provided me a wonderful opportunity to grow personally and professionally."
The Leadership Command College is one of many by the Bill Blackwood Law Enforcement Management Institute of Texas. Classes are held on the campus of Sam Houston State University in Huntsville, Texas. The Institute, known as "LEMIT," has been training law enforcement managers and executives since its inception in 1987.
LEMIT offers a number of seminars, training for police chiefs. This leadership program is one of the premiere law enforcement academies in the nation. Between one and 2000 Texas law enforcement personnel benefit from LEMIT training each year.
Law Enforcement Management Institute
The program, taught by a consortium of universities throughout Texas, provides law enforcement administrators and executives with the skills necessary to effectively manage police agencies and deliver a high level of service to their communities.
The program is broken into three modules. Module I focuses on leadership. Module II on the political, legal and social environment of law enforcement. Finally, the third module, which Prasifka concluded on June 23, 2017 involved training in law enforcement administration.
Overall, it took the chief three weeks in length to complete each module. He completed Module I in November of 2015 and the second Module in March of 2016.
"Throughout the three modules you are exposed to the latest trends in law enforcement and leadership," he added saying the favorite part of the college for him was "the ability to meet executives and future administrators from across the State. You spend so much time together during each module, you develop relationships and professional networks that are available to you if you ever have questions on a topic. You also develop lifelong friendships."
Prasifka said, "This was by the far the best and most expansive professional development that I have ever had the opportunity to be a part of. Part of the requirements for graduation included doing research and writing a Leadership White Paper."
That included a 15-minute oral defense of the paper on the last class day of Module III.
"That was a great sense of accomplishment and I am humbled that I will have a published paper later this summer in the Sam Houston State University Library," he concluded.