GLENN HEIGHTS – The City of Glenn Heights opened the doors to its new Community Center last week. That's just one month after the City Center facility including the new City Hall and Public Safety Buildings were open in the new complex.
The official City Center Ribbon Cutting Ceremony located at 1938 South Hampton Road took place several weeks before the holiday in December.
"The City of Glenn Heights is thrilled to invite residents to the new City Center complex so come visit the new facility, said Glenn Heights City Manager David Hall. "The future in Glenn Heights is now and we are excited for the new year."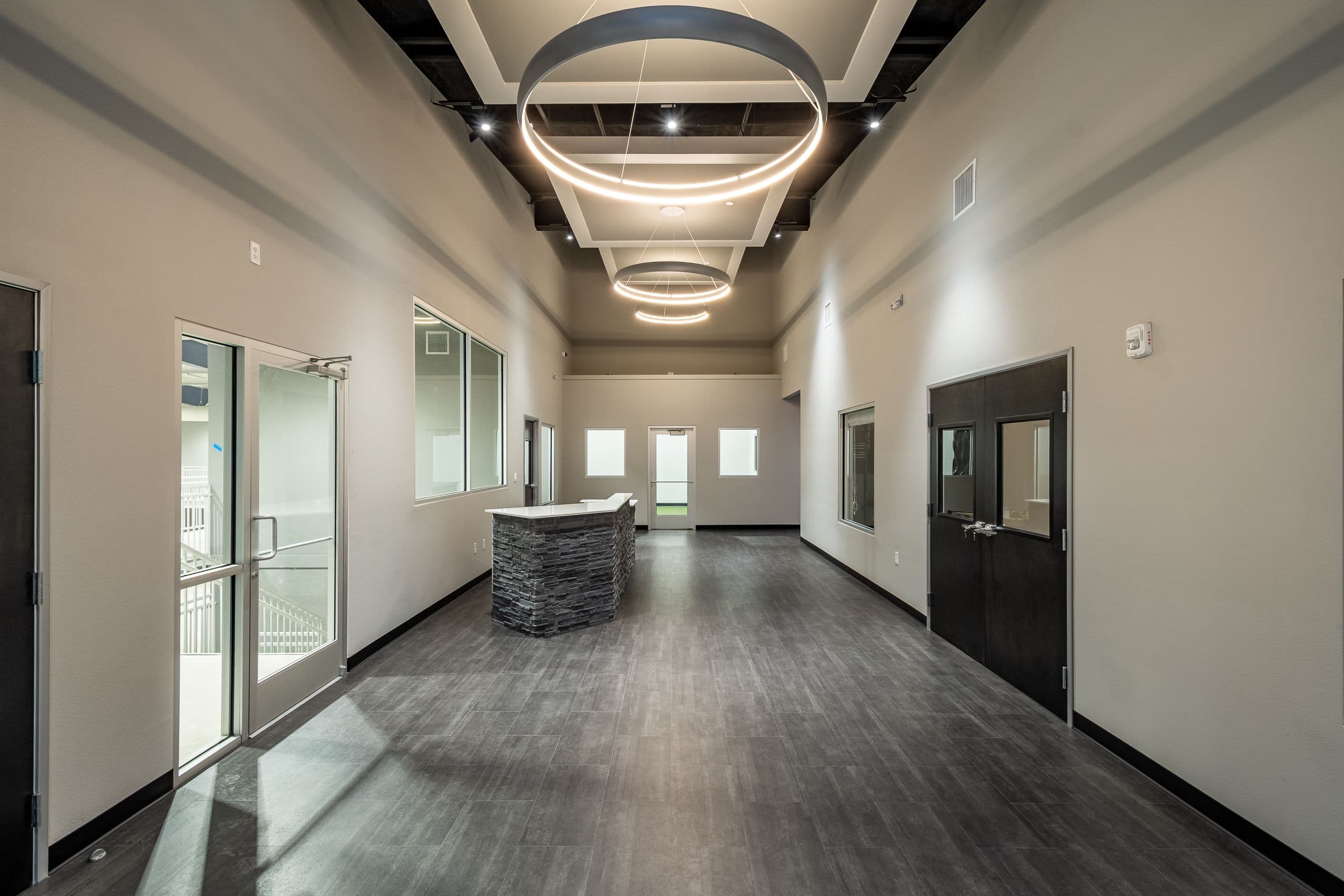 The new community center offers a basketball court, weight room and space for residents to hold meetings and parties.
There will be no fee for entry/use of the Community Center for Glenn Heights residents through Jan. 31st.
For residents paying utility bills, needing to meet with city staff, or attend City Council meetings, City Hall is located in the middle building between the Community Center and Public Safety Building.
"We hope everyone will visit the new complex and take part in the exciting future that is Glenn Heights," Hall concluded.
AMENITIES:
Fitness Center
4 Treadmills
2 Ellipticals
3 Fitness Bikes
1 Stair Climber
1 Rowing Machine
Free Weights with benches
Assorted Free Weights and benches
Force USA G20 unit
French Fitness X8 Multi Station Unit
Gymnasium
1 full size basketball court with drop down screen
Volleyball / Basketball / Badminton / Pickleball capabilities
6 Height Adjustable Basketball Hoops
Locker Rooms (Women, Men, and Family)
Lockers
Showers
Youth Room
Computers
Library