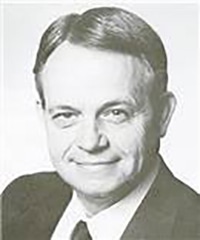 Fred Orr Passes Away Months After Older Brother
DESOTO—A local star went dim, as Best Southwest citizens say goodbye to former statesman Freddie Ray Orr. Just months after his older brother, Roy Orr, succumbed to congestive heart and liver failure in late January, Fred joined his brother in eternity. Services were held Saturday, June 25 at Preston Road Church of Christ, Dallas.
Freddie Ray Orr was born to Willis Orr and Audra Mae Orr on February 9, 1938, in DeSoto, Texas. He married Lottie Jacqueline King on September 4, 1959. He passed away on June 22, 2016 and is survived by his wife Jacqueline, daughter Angelia and John Wolf, granddaughter Lauren and Chris Kelly, great granddaughter Holly; son Greg and Melissa Orr, grandsons Hunter, Sutton, Dawson and granddaughter Madison; daughter Brooke and Kerry Stark, grandson Tanner and granddaughter Rylie.Fred and Jackie were highschool sweethearts attending Lancaster High School in Lancaster, Texas.
Fred Orr graduated from University of North Texas in 1960. The Orr's then moved to Electra, Texas, where Fred was a biology teacher, football coach and girls' basketball coach.
His Civic Contributions
One of his proudest civic contributions was being the youngest representative in the Texas State Legislature in Austin. He represented Dallas County from 1967 to 1977. During Fred's terms as a state representative, his accomplishments included:
Co-authored the nation's first Complete Anatomical Gift Act
Member, Organ Transplant Committee
Member, Health and Welfare Committee
Chairman, Special Task Force on Reorganization of the Health Delivery Agencies
Vice Chairman, Subcommittee on Mental Health and Mental Retardation
Chairman, Local Government Subcommittee
Chairman, Special Task Force on Product Liability Impact on Texas
Impact In DeSoto
In 1961, the family moved to DeSoto, Texas, and Fred entered into Civic leadership and established
Oak Cliff
Insurance Agency. His list of civic contributions include:
Youngest DeSoto City Councilman, 1963
Board Trustee, Charlton Methodist Hospital
Founder, International Economic Development Council
Charter Member, DeSoto Jaycees and Founder, DeSoto Chamber of Commerce
Founder, Greater Dallas South Chamber of Commerce (now Best Southwest Chamber of Commerce)
Board Member, Lancaster Memorial Auditorium
DeSoto Industrial Foundation
Texas District, Boy Scouts of America
Chartered Red Oak State Bank and First National Bank of DeSoto
Established and coached in the Pee Wee Football League of DeSoto, and coached Pony Baseball League
Promoter, Coors Classic International Cycling Event ( sanctioned event for the Olympics – Texas Cup, 1986)
Chairman of the Piper Cub Club
Most importantly to Fred, he was a lifelong member of the Christ of Christ and devoted his time and talents to shepherding others by being an elder in the DeSoto, Ovilla and Preston Road Churches of Christ. He was co-founder of New Friends, New Life and Christ Family Clinic. Fred enjoyed being a private consultant to President Bill Teague of Abilene Christian University, and was Foundation President of Texas State Technical College. He was also a proud supporter of City Square's Cottages of Hickory Crossing.
Fred enjoyed his church, family, golf and was a Dallas Cowboys season ticket holder from the team's inaugural season through their final year at Texas Stadium.
The family extends a special heartfelt thank you to doctors Alfredo Jimenez, Frank Brancaccio and Hugh McClung for the outstanding and compassionate care Fred received. In lieu of flowers, please make Memorial Contributions to: Christ Family Clinic: 6409 Preston Rd., Dallas, TX 75205 214.261.9500 or City Square: 511 N. Award St. #302, Dallas, Texas 75201 214.827.1000.