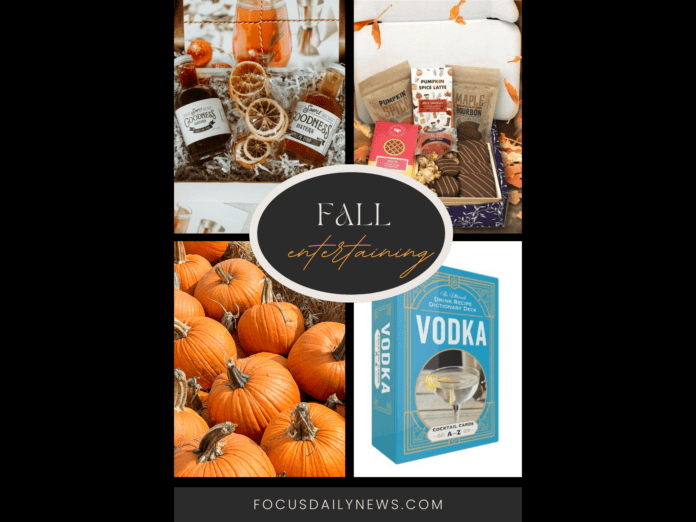 It's October, time to bring on the apples, spice or spike the pumpkins, pour the whiskey, turn on the college football and all the other fall favorites.
Fall is more fun with friends, so here are some of our favorite fall things to make your gatherings more fun.
Sugar Plum's Autumn Assortment Box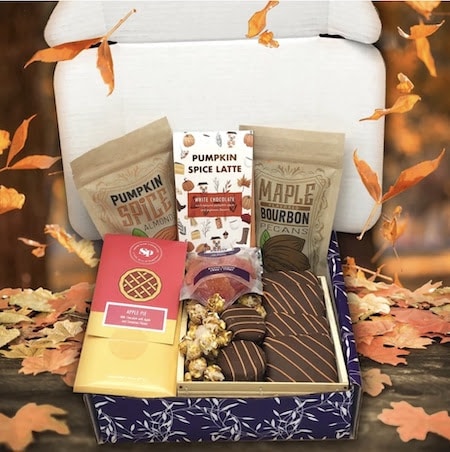 Charcuterie Boards are still in, and we think the Sugar Plum assortment box has some great snacks for you to build the perfect snack board around. Fall for this delicious box of sweet treats, perfect for crisp, autumn days. Sugar Plum's Autumn Assortment Box is full of all your favorite chocolate-covered treats and fall flavors, including an Apple Pie Milk Chocolate Bar, Pumpkin Spice Latte White Chocolate Bar, Maple Bourbon Pecans, Pumpkin Spice Almonds, Caramel Corn, Peach Hearts, Milk Chocolate Covered Graham Crackers, and Milk Chocolate Covered Sandwich Cookies with Orange Drizzle. Perfect to snack on while sitting around the fire pit on a brisk fall evening, or to gift to your favorite hostess.
While the heat melted the outside of our cookies, it didn't make them any less delicious. My daughter and husband ate them all in less than two days. As a bourbon drinker, the maple bourbon pecans were my favorite. This box really has something for everyone with a sweet tooth and love of fall flavors.
All of Sugar Plum's delicious gourmet treats are lovingly hand crafted and made from their bakery and kitchen in Kingston, PA by mother and son team Frann and Neil Edley. Retails for $55 at https://www.sugar–plum.com/collections/all-products/products/autumn-assortment-box
Make Book Club Or Girls Night More Fun With Vodka/Whiskey Cocktail Cards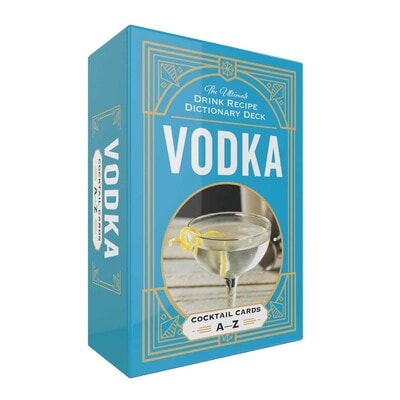 We have a well stocked home bar, but for some reason we often find ourselves serving the same standby cocktails, gin & tonic, an old fashioned, or maybe a screwdriver. With the Cocktail Card A-Z decks, featuring carefully curated cocktail recipes from classic favorites to modern creations. These are a perfect way to mix and explore new drink recipes with friends at home, at your tailgate or even date night. No need to be a mixologist, each card includes a photo of the cocktail, along with the recipe and tips on how to properly mix and serve the drink. With over 75 recipes to explore, this deck is sure to inspire vodka and whiskey lovers to try new flavors and techniques. Whether you're working behind a bar or hosting a cocktail party at home, these decks will be your new go-tos for crafting delicious homemade cocktails!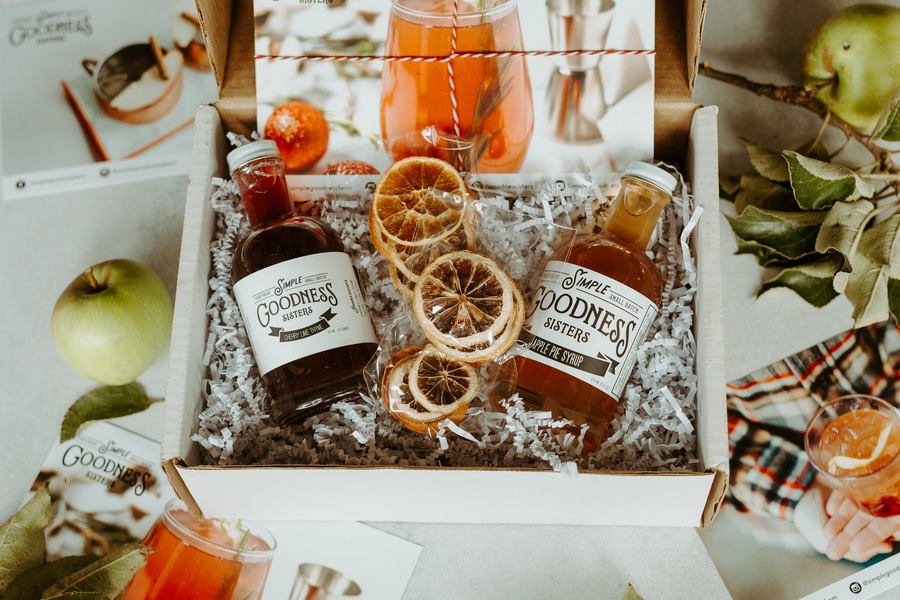 While we're talking about cocktails, the Simple Goodness Sisters have an awesome box with garden to glass drink syrups and mixers. I was blown away by this box! Our box contained apple pie and blueberry lavender syrups, three sample sized syrups and a recipe book + recipe cards for mocktails and cocktails. This would make an awesome gift for hosts, employees and friends.
All the syrups are vegan, made with organic sugar from scratch in small batches in glass bottles. They are free from preservatives and artificial additives and shelf-stable up to 18 months, refrigerate after opening.