DUNCANVILLE, TX (March 15, 2023) – Today, March 15,Dunkin'&Baskin-Robbins opened its doors to its newest Next Generation combo restaurant in Duncanville, TX. Now, people who live and work in Duncanville can run on Dunkin' & Baskin-Robbins faster and more conveniently than ever before at this new Next Gen combo restaurant located at 310 S. Clark Road.
The new Next Gen combo restaurant offers Duncanville first-hand look at Dunkin's store of the future experience, with a modern design that provides a fresh, friendly, vibrant, and engaging environment. Complete with a new, warm interior color palette, the restaurant also offers atmospheric lighting, a convenient drive-thru, complimentary Wi-Fi and an innovative tap system.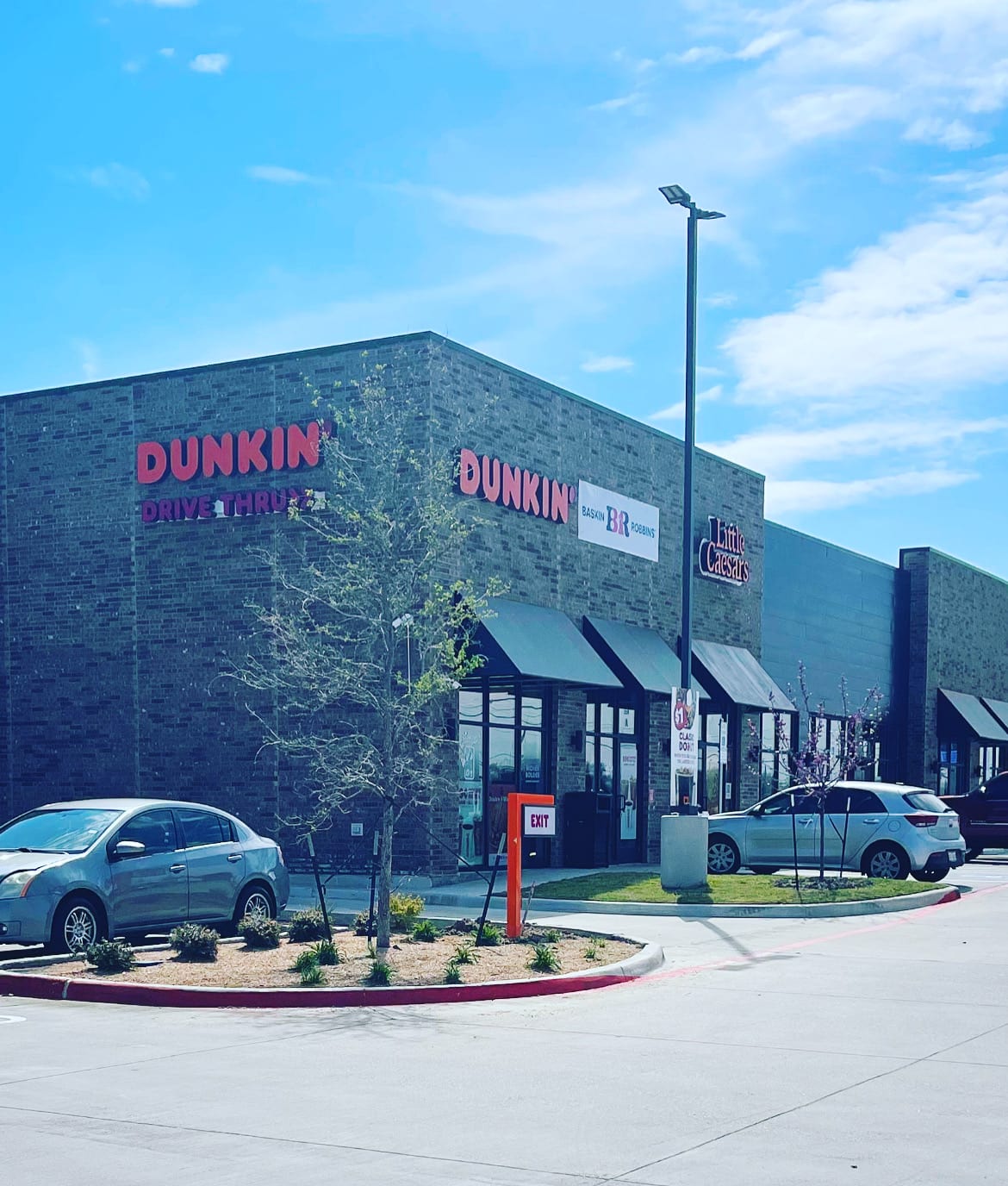 Exciting elements of the new restaurant experience at the Duncanville location include:
A Modern Design: The openness, colors, and materials used in the design help create an approachable, positive, and energetic environment. Just one example of the eye-catching design elements that guests can expect is a front-facing bakery case for an even closer look at our delicious baked goods.
Premium Pours:

 

Dunkin's signature cold beverages are poured through an innovative tap system, serving a variety of consistently cold sips, such as iced coffee, iced tea, Cold Brew, and Nitro-Infused Cold Brew (a Next Gen exclusive!). Crew members also use top-quality, flavor-maximizing espresso machines to make handcrafted drinks to order.

Dunkin' on Demand: Dunkin' has introduced an area dedicated to mobile pickups so that members of Dunkin' Rewards® who order ahead via Dunkin's Mobile App can get in and out of the restaurant faster than ever before. For all orders placed for pick up inside the restaurant, guests will be able to track the status of their order via a new digital order status board.
Increased Energy Efficiency: The new Dunkin' is a DD Green Achievement™ restaurant, which is designed to save 25% more energy compared to a standard Dunkin' restaurant. *Please customize based on restaurant features, e.g. energy-efficient LED light fixtures, mechanical units, and water-saving plumbing fixtures, indoor air quality management and use of zero VOC paints, etc.
The 1,950 square-foot restaurant will employ approximately 15 crew members and is open daily from 3 AM to 10 PM. Including the new Next Gen combo Duncanville restaurant, Dunkin' franchisee Rishad Rajabali of Gratitude Restaurants Group currently owns and operates Dunkin' locations throughout Texas and Illinois.
To learn more about Dunkin', visit www.DunkinDonuts.com or follow us on Facebook @DunkinUS, Twitter @dunkindonuts, or Instagram @Dunkin.
WHERE:
Dunkin' & Baskin-Robbins
310 S. Clark Rd
Duncanville, TX 75116
ABOUT DUNKIN'
Founded in 1950, Dunkin' is America's favorite all-day, everyday stop for coffee and baked goods. Dunkin' is a market leader in the hot regular/decaf/flavored coffee, iced regular/decaf/flavored coffee, donut, bagel, and muffin categories. Dunkin' has earned a No. 1 ranking for customer loyalty in the coffee category for 16 years running. The company has more than 12,600 franchised restaurants in 40 countries worldwide. Dunkin' is part of the Inspire Brands family of restaurants. For more information, visit www.DunkinDonuts.com.