Bread Winners Café & Bakery invite you to celebrate St. Patrick's Day at one of their DFW locations. St. Patrick's Day is always a fun holiday to over-indulge in your favorite lager or dessert. Dine at Bread Winners and enjoy the following specials March 11-19. Drink Specials: $6 Guinness, $6 Jameson, and $6 Irish Coffee. Menu Specials: $15 for Corned Beef Slider with Fries, and $19 for Corned Beef Hash.
If you prefer to stay in for St. Patrick's Day, you can pick up a variety of goodies to share with your office, kid's classroom, or your family at home. Iced Sugar Cookies: $5 each; $10 wrapped 2-pack; and $44.00 a dozen. Cupcakes: $3.50 each $20 6-pack; and $40 dozen. Cake Balls $3 each, or $16 gift box of 4.
Bread Winners locations
Uptown|3301 McKinney Ave.; Park Cities|5560 W. Lovers Lane; NorthPark Center; and 4021 Preston Road in Plano. For more information visit breadwinnerscafe.com/.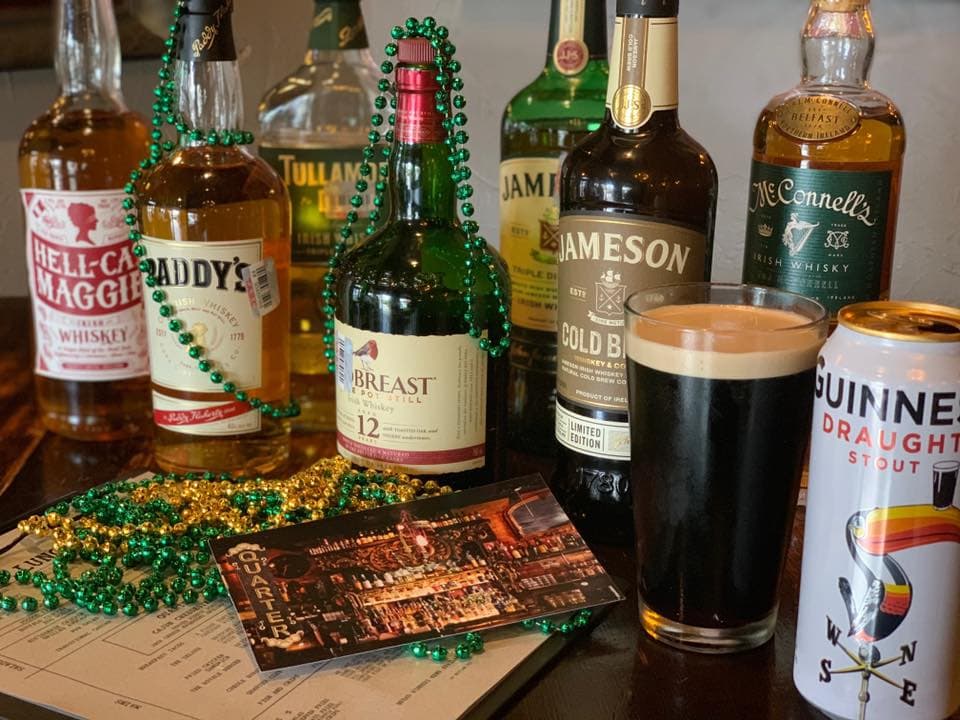 The Quarter Bar in Uptown offers sweeping views of Downtown Dallas from their Rooftop Bar, and provides patrons with many indoor or outdoor areas to enjoy the vibe. St Patrick's Day specials include: Drink Specials-$6 Guinness, $6 Jameson, $6 Irish Coffee, and $12 for Two Irish Car Bombs. Menu Specials: $15 for Corned Beef Slider with Fries, and $19 for Corned Beef Hash. Special are offered March 11-19. Quarter Bar is located at 3301 McKinney Ave. in Dallas. For more information visit quarterbardallas.com/.
Ash & Ember Brewing Co.
Cedar Hill's Ash & Ember Brewing Co. features a special three-course meal for their March 19 St. Patrick's day Celebration. The dinner starts at 6 p.m. and includes two Ash & Ember brews of your choosing. Tickets for the event are $50 per person. Call 972-637-3450 for reservations, or reserve in person at 226 Texas Street in Cedar Hill.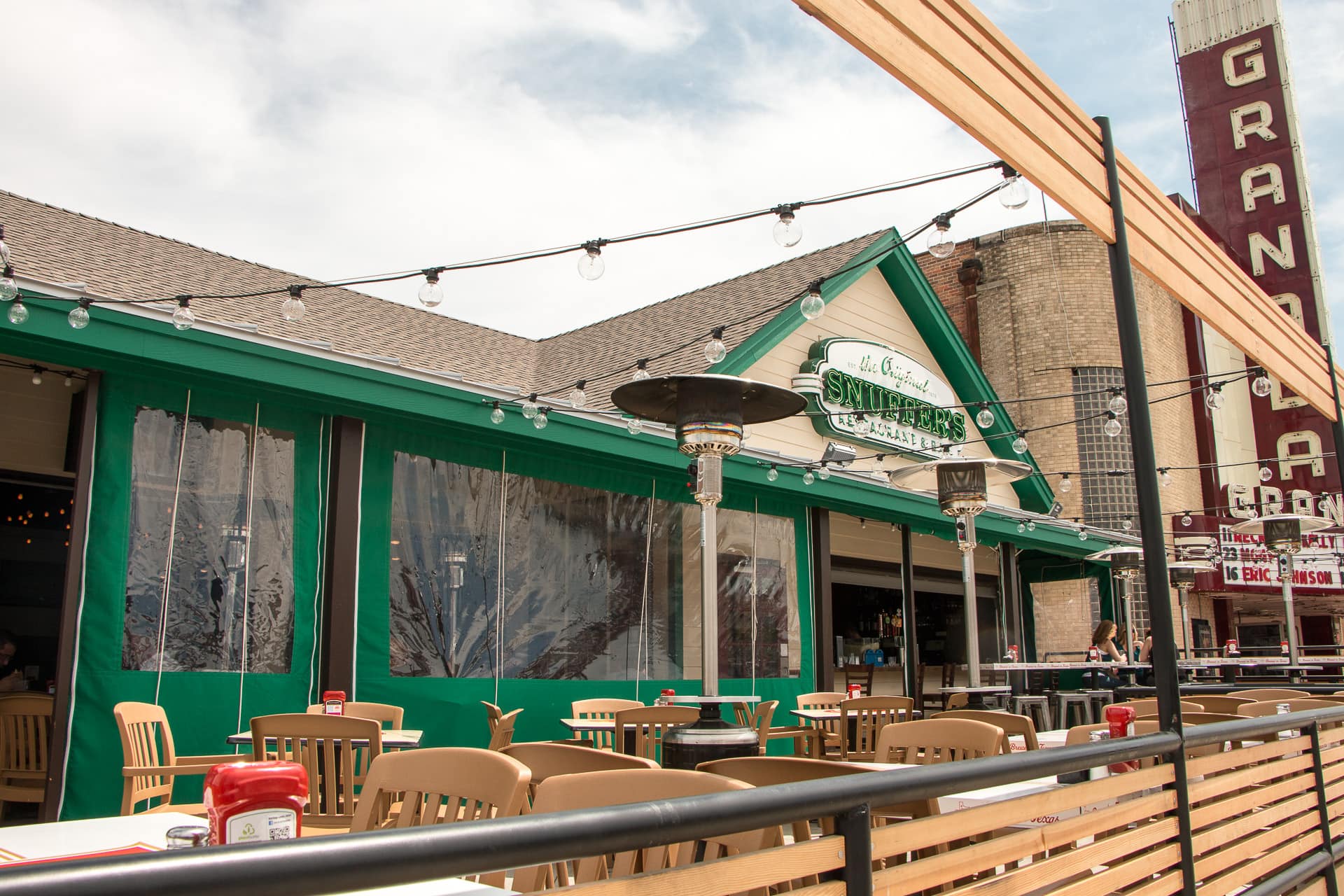 The original Snuffer's on Lower Greenville Ave will be serving up their legendary burgers and famous cheese fries for St. Patrick's Day partygoers. Celebrate the Irish-Texas way with their signature Irish Mule, and who can say no to a Jamo and ginger?
The Present House restaurants have you covered with St. Patrick's Day specials that help bring the festive vibes. Bone Daddy's, a Lowcountry BBQ restaurant and sports bar, is offering unbeatable specials for basketball fanatics or those just looking for an excuse to enjoy some Irish cheer. Visit BoneDaddys.com for information about the location nearest you.
St. Patrick's Day Drink Specials: $5 22oz. Domestic Green Beer, $5 Shamrock-aritas, $5 Little Leprechauns/Pot o' Gold shots, and $6 Irish Car bombs. Food Specials: $6 Lucky Apps including Fried Pickles, Beef Sliders and Shamrock Stix (Hot chicken sticks).
ArtPark at Trinity Groves
Celebrates Saint Patrick's Weekend with free entry to the ArtPark and its pet-friendly, outdoor beer garden. Join the Saint Patrick's Day Party Friday March 17 from 3 p.m. to Closing Time. Live Music (Bagpipe Performance) plus Music by local DJ, a 360 Photo Booth, plus festive drinks and food. St. Patrick's Pop-Up Market is Sat., March 18 from 2-8 p.m. at ArtPark. Shop with local vendors and enjoy festive cocktails and food plus music by local DJ. For more info, visit theartparktrinitygroves.com.
Bulla Gastrobar in Plano has you covered for St. Patrick's Day celebrations. They offer amazing happy hour deals and a raffle for a $50 Bulla Gastrobar gift certificate for customers who feel lucky. From 4-7 p.m. on Friday, March 17, guests are offered these happy hour specials: $3 off bottled beers and Pinta drafts; $7 house specialty cocktails; $6 house liquors; $7 house martinis; $6 glasses/$24 pitchers of Sangría. For information visit BulolaGastrobar.com.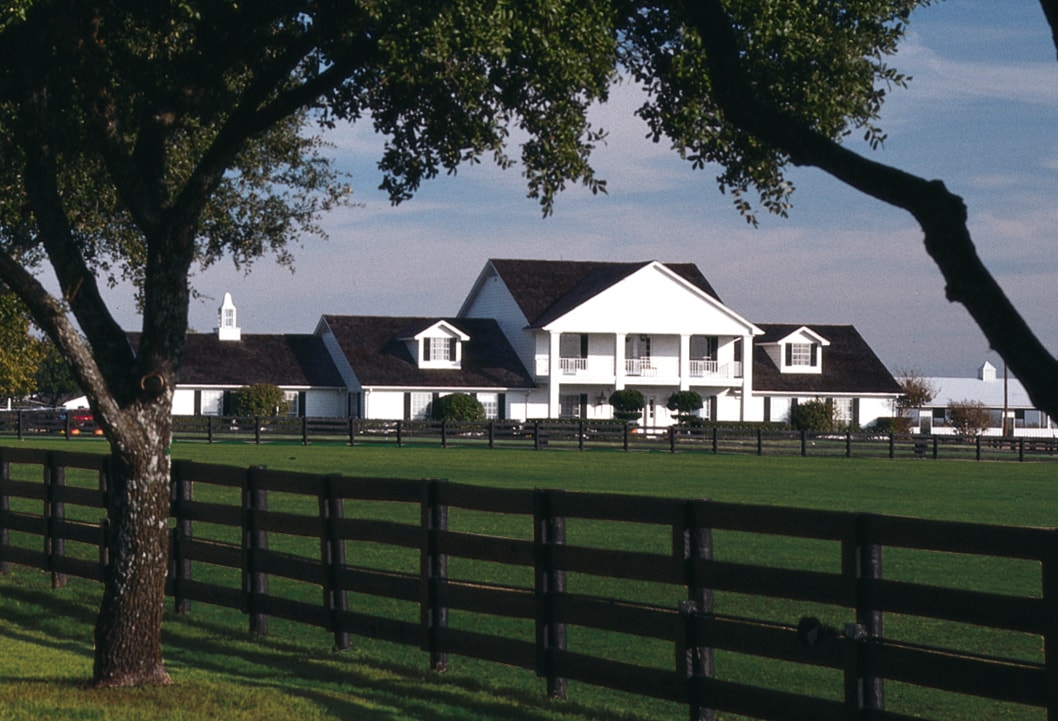 St. Patrick's Weekend at Southfork Ranch
Dallas' iconic Southfork Ranch will be celebrating St. Patrick's Day with Trade Days March 17-19. The three-day event will give friends and families an opportunity to try delicious foods and shop one-of-a kind products and services from local vendors. Artisans will be selling and showcasing their goods including hand-crafted jewelry, furniture, candles, charcuterie boards, and more.
Enjoy live music by Walter Strauss at JR's Stage from noon to 3 p.m. Saturday and Sunday. Trade Days will host the fan-favorite Southfork Ranch Car Show on Saturday from 10 a.m. to 2 p.m. Those who enter their cars for the car show will be eligible for a cash prize.
Other prizes are in store for attendees, including a "pot of gold." Rules of the raffle are simple: Receive a map of vendors and raffle card from parking attendants and get 10 vendors to initial the card, then submit the entry at the Southfork Ranch booth. Winners will take home the "pot of gold," which includes hand-picked Southfork Ranch items.
The raffle will be held three times on both Saturday and Sunday at the Southfork stage. Parking for the event is $5, but free on Friday and after 3 p.m. Saturday and Sunday. Guests may receive free parking with a Carter Blood Drive donation at Gate 1. Pets are welcome but must be on a leash.
Celebrating St. Patrick's at Home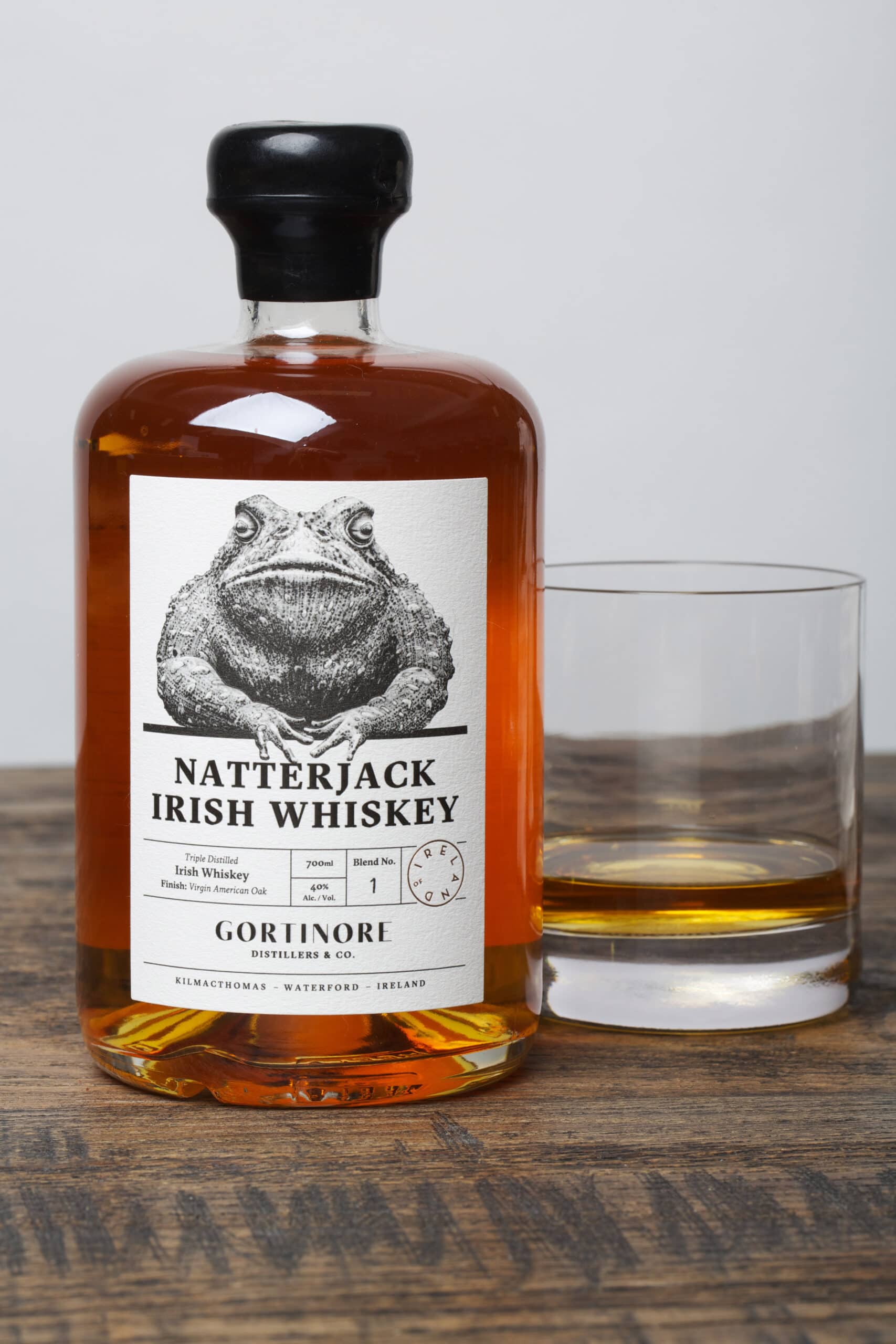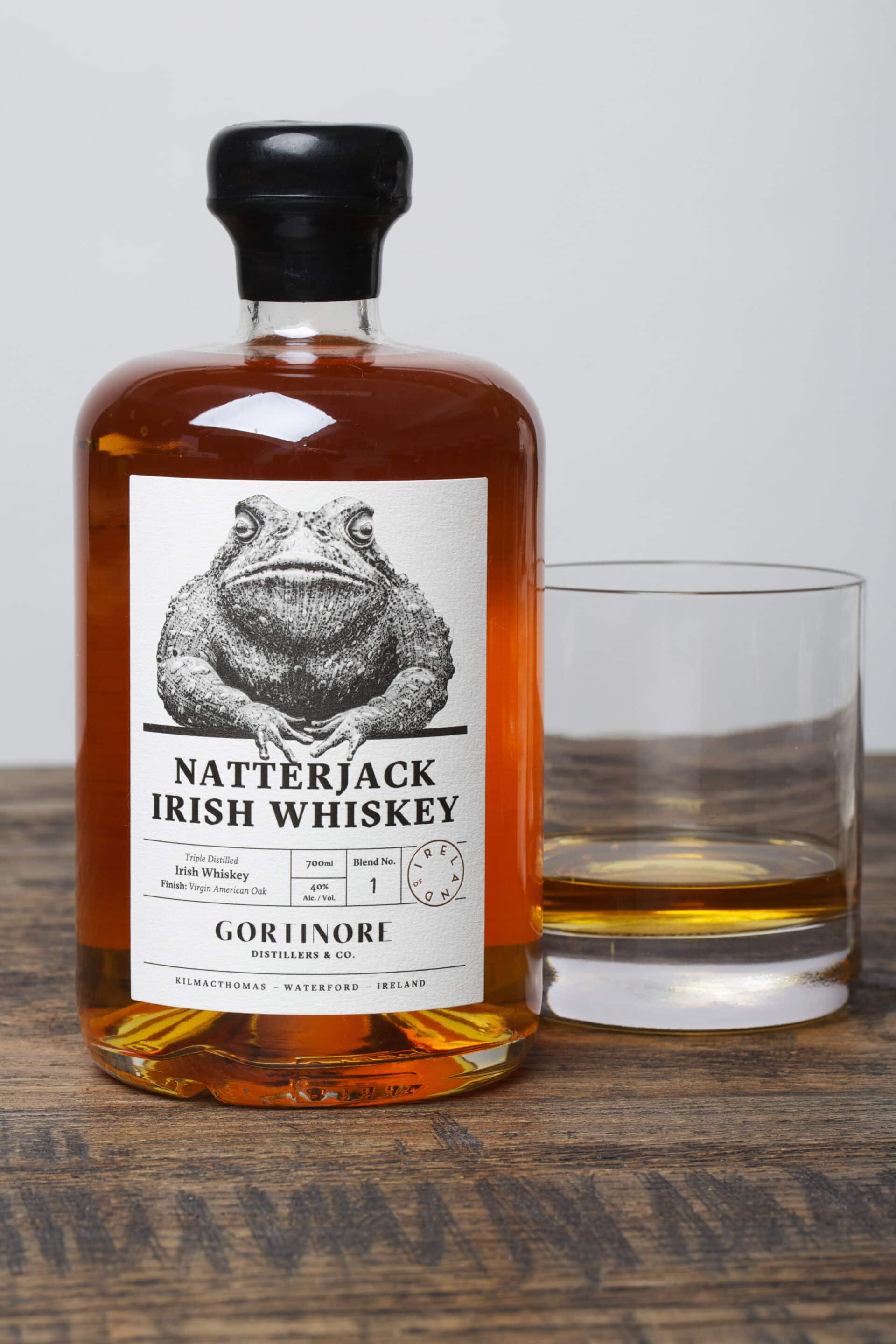 For those who prefer to celebrate at home with a St. Patrick's Day party for friends or family might try one of these Luck of the Irish whiskeys. Natterjack is an exceptional triple-distilled Irish Whiskey with mash bill of 20% malted barley and 80% corn. It's blended in the barrel and aged in former bourbon barrels before finishing in Virgin American Oak. The golden liquid features a blend of vanilla, sweet creamed corn, cinnamon and a note of malt to offer a smooth, almost creamy palate of orange zest, all-spice and notes of cedar and tobacco. Gortinore Distillery & Co. introduced Natterjack Irish Whiskey as an "Irish Toad with an American Accent."
Ransom The Emerald Whiskey
A special St. Patrick's Day cocktail recipe for those hosting parties comes from Ransom. The Emerald Country Whisky Cocktail uses these ingredients: 2oz Ransom The Emerald Whiskey; 1oz Lemon Juice; 3/4oz Simple Syrup; 1 Egg White; and Angostura Bitters. Mix the bourbon, lemon juice, simple syrup and egg white in a cocktail shaker. Dry shake (no ice) vigorously to create a slight foam. Add ice and then shake again. Strain the cocktail and serve over fresh ice. Garnish with two of the angostura bitters. Slainte!