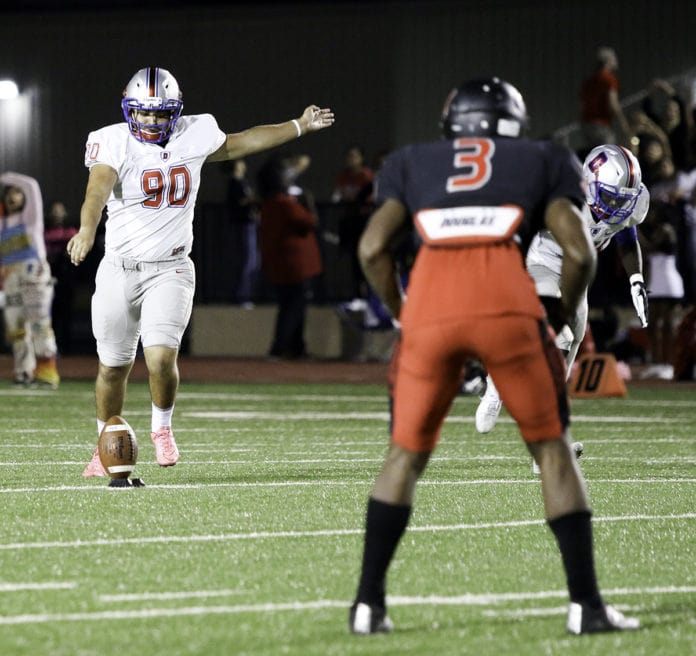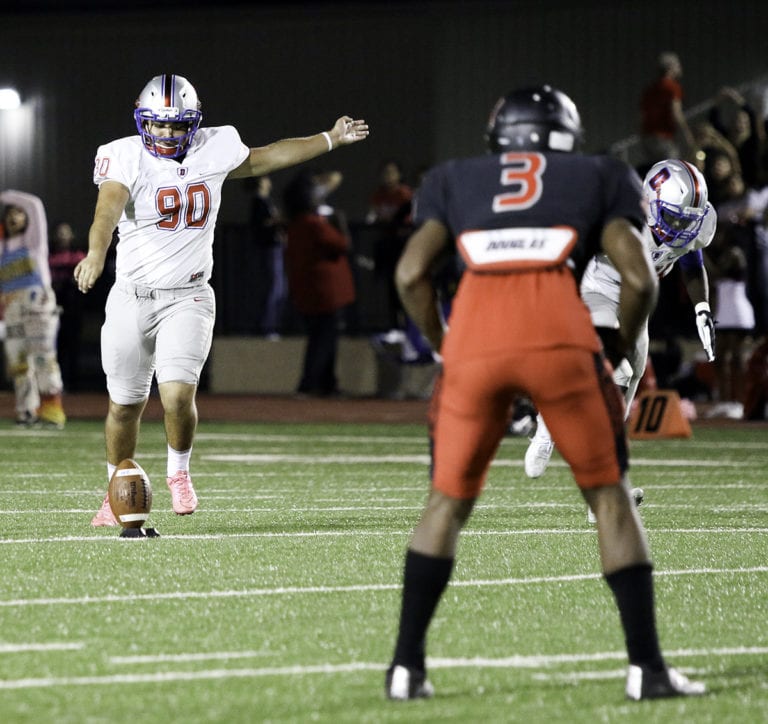 DUNCANVILLE—The Duncanville Panthers pretty much wasted Irving MacArthur in a game of district rivalry Friday night.
Duncanville (7-2, 4-2) scored in each of the four quarters against struggling Irving MacArthur (0-9, 0-6).
Irving MacArthur had only 113 total offensive yards for the game. While Duncanville went 376 yards; 168 yards on the ground and 208 yards passing.
A safety during Irving's first possession of the game gave Duncanville an 2-0 lead. Then next series would be capped by a Tre Siggers caught a 10-yard pass and touchdown from Trezon Connley. Josh Delgado made good on the extra point kick.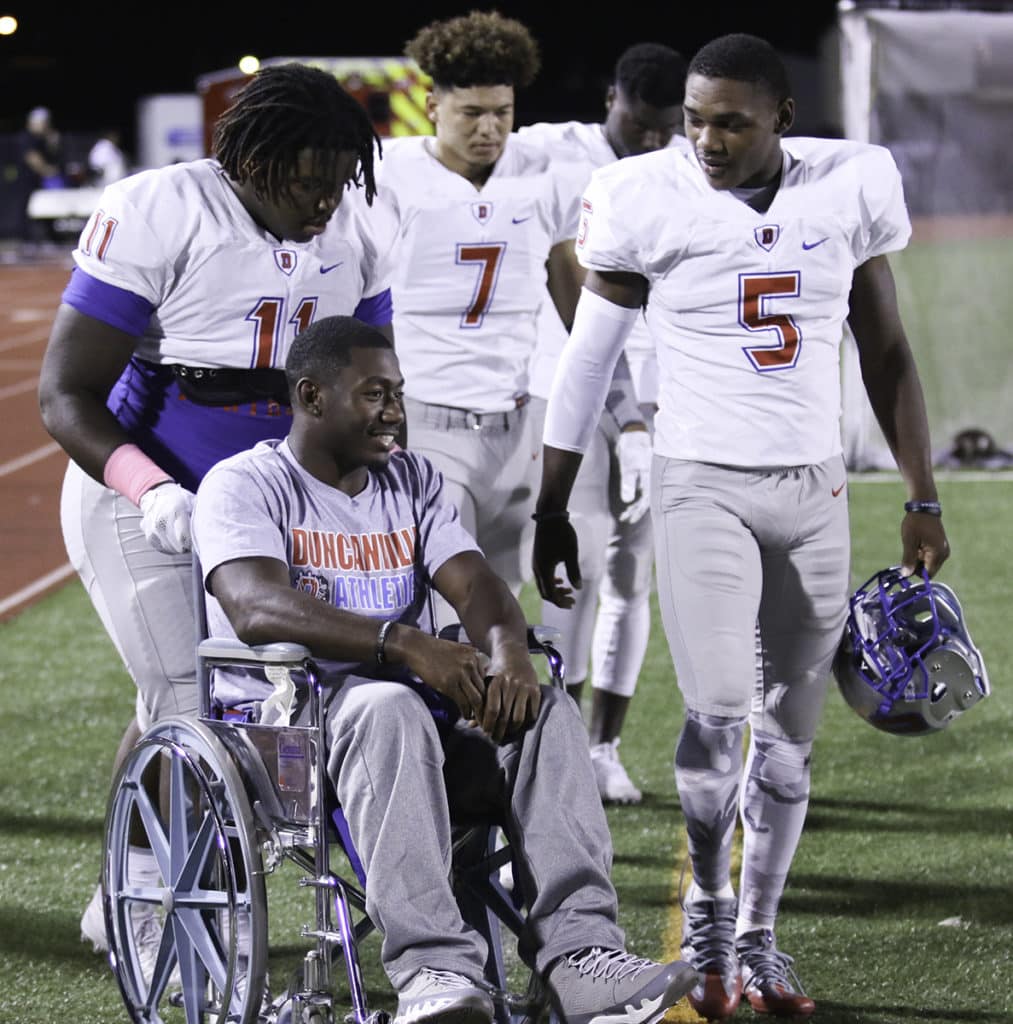 Changes After Quarterback Injury
Siggers had given up his #1 jersey to wear #5, which had belonged to the injured Duncanville Quarterback Jaylin Nelson. Nelson is out for the season after sustaining a broken femur bone.
Connley, who had replaced the injured Nelson last week, had a stellar night. He went 13-0-14 for 174 yards passing. He also had 5-26 on the ground.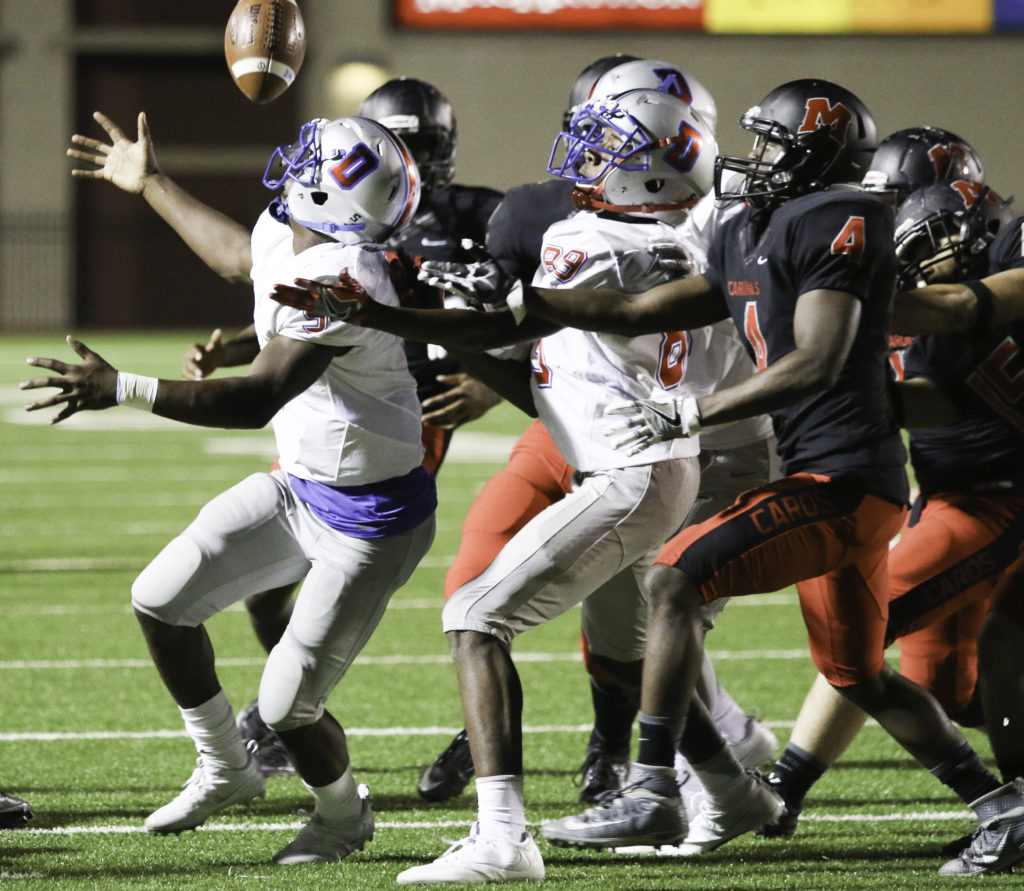 Second Half Shut Out
Duncanville scored twice in the second quarter, with a 6-yard plunge by Jailan Mclin and a pass reception to Mackendrick Jackson from Connley. Both extra point kicks by Delgado were good. The half ended Duncanville 23-0.
Jackson would have another reception of 30-yard for a touchdown in the third period on a strike by Connley. Jackson finished the game 3-109 receptions.
By now Duncanville Head Coach Reginald Samples was substituting liberally.
But Duncanville wasn't finished yet. In the fourth quarter, Josh Delgado kicked a 52-yard field goal. Final score Duncanville-33 Irving MacArthur 0.
Before the game, Samples was reminded that all sports pollsters had selected Duncanville to win. He stated he had no comment about that. But he did say, "We practiced this week as if we were playing for the championship. We want to grow and improve every game. Because of the quarterback situation we have made some new personnel changes. But we feel we have the depth to continue on and be successful."
When asked about any post season plans, the coach indicated he planned for just one game at a time. And that was the next game against Irving Nimitz, at home next week.