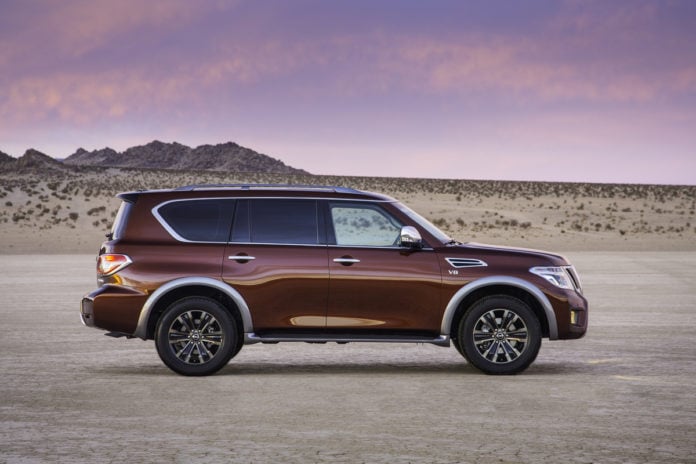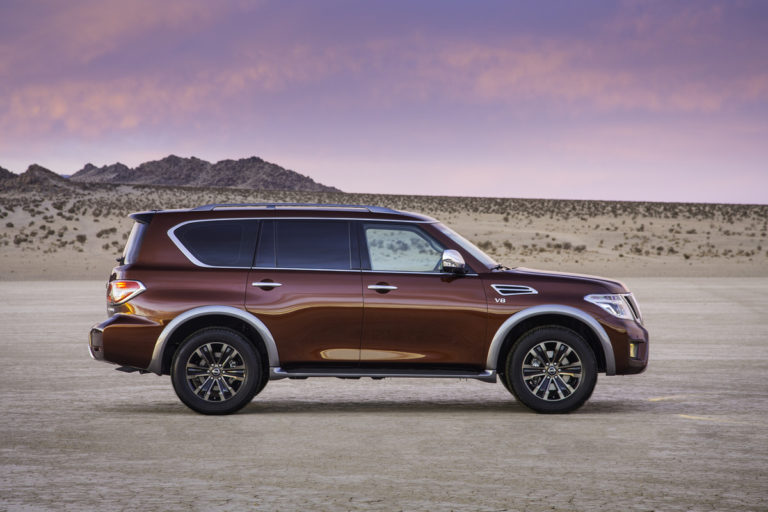 This article was first published on MotorwayAmerica.com by Jim Meachen.
2017 Nissan Armada Voted SUV Of The Year
Nissan's Armada named SUV of the Year by 2017 Auto Judges.
The first generation Nissan Armada soldiered on for 12 years, limping into its final model year in 2015 with rumors that it would be terminated. But Nissan had other plans, perhaps driven by the resurgent SUV market including the big truck end of the spectrum. It now looks like a brilliant idea — revive the Armada in the image of its popular Infiniti QX80 cousin.
The new Armada is a virtual clone of the higher-priced Infiniti and that — we discovered on a morning of test driving in the forest-fire-plagued area near Carmel — is a very good thing. The Armada seems to be everything the big body-on-frame buyer wants and needs including a massive V-8 engine, stellar towing capacity, room for a large family, and most of the luxury and safety technology available in the current Nissan parts bin.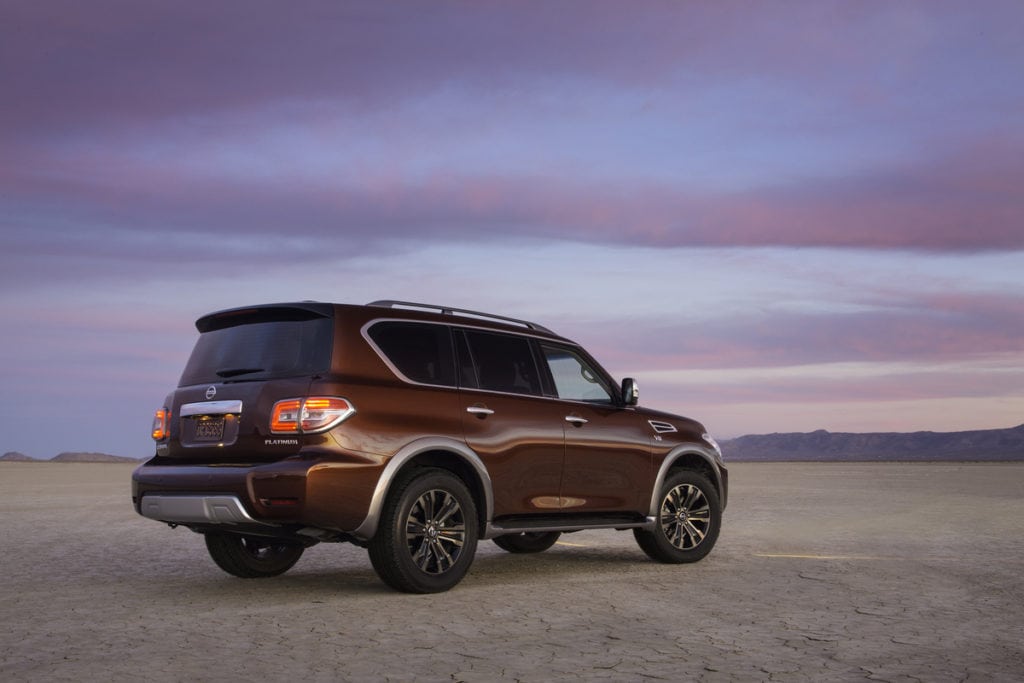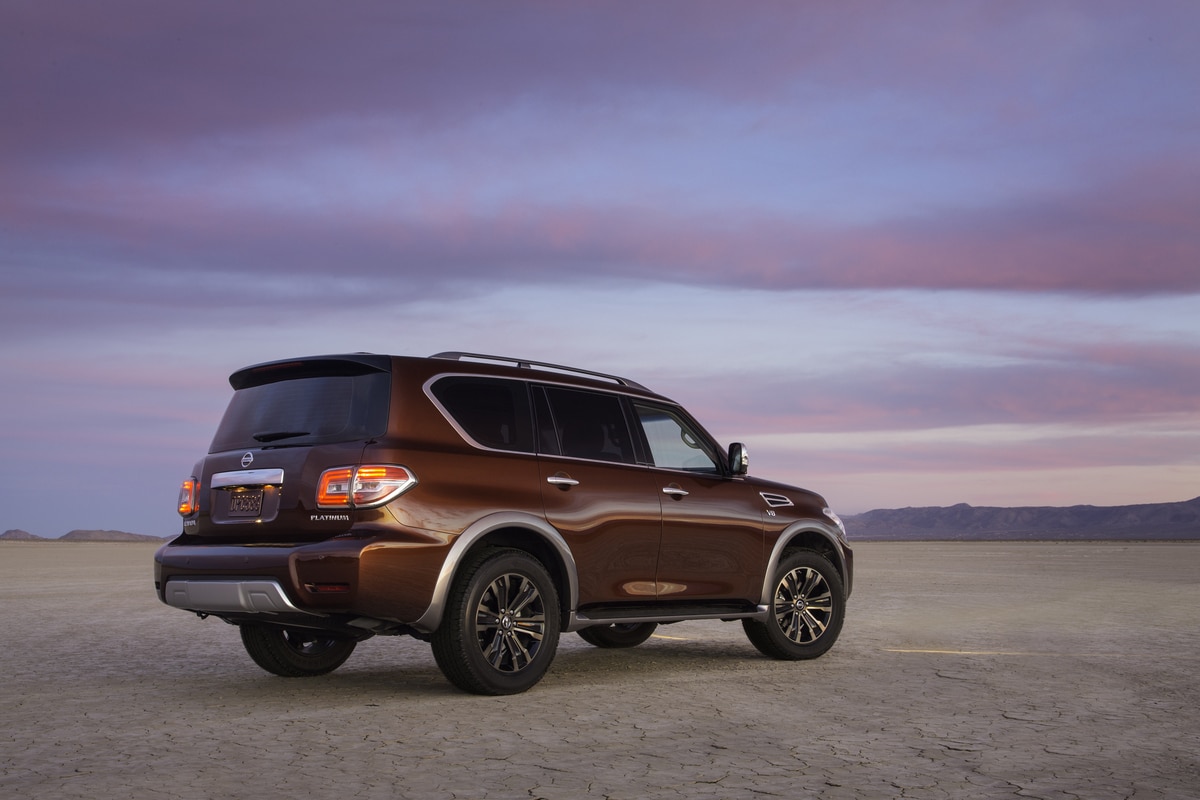 2nd Gen Armada Built to Compete With The Big Boys
The Armada re-enters the big truck SUV segment and finds itself now on a level playing field with such vehicles as the Ford Expedition, Chevrolet Tahoe, Toyota Sequoia and Land Cruiser and GMC Yukon.
The Armada's underpinnings include a fully boxed all-steel frame with rails 1.5 inches thicker than the outgoing Armada and with 8,500 pounds of towing capacity. Maintaining its full 8-passenger utility, overall length is now 1.2 inches longer on a slightly shorter (2.1-inch) wheelbase. The new Armada is also 0.6-inch wider and 2.2-inches lower in height.
Towing is something many owners will do at least occasionally pulling a travel trailer or a boat to the coast. For that reason we should point out that a Class 2 hitch and trailer wiring connection is standard equipment across the line. And the 8,500-pound tow rating is applicable to both 2WD and 4WD models.
"While most SUVs and crossovers have moved to a sedan-like unibody construction, when you want to tackle big adventures with big groups of family and friends, there's no substitute for a sturdy steel frame," explained Michael Bunce, vice president, Product Planning at Nissan. "We've found that families enter the full-size SUV segment before they fully need one. As their needs grow, Armada has more than enough room and strength to meet both current and future family demands."
Strength, Power, The Total Package
Not only does the Armada share its silhouette with the QX80, it also benefits from a lot of the same hardware including a 5.6-liter direct injection V-8 that makes 390 horsepower and 394 pound-feet of torque while — get this — burning regular fuel. That's definitely better than the QX80, which — although making slightly more horsepower (400) and 19 more pound feet of torque — requires premium fuel, about a 50-cents-a-gallon difference. That's a lot of steaks and chops over three or four years.
The engine incorporates Nissan's advanced VVEL (Variable Valve Event & Lift) technology, which combines hydraulic-controlled variable valve timing and electronically controlled variable valve lift on the intake and exhaust sides to provide high performance and crisp response.
The driving experience sold us on the new Armada. Not only is it energetic for a big, heavy SUV, but it is remarkably quiet inside even at advanced highway speeds. The engine delivers smooth power from the outset and the seven-speed automatic provided well-timed shifts. And it handles well, a pleasure to drive with good on-center feel.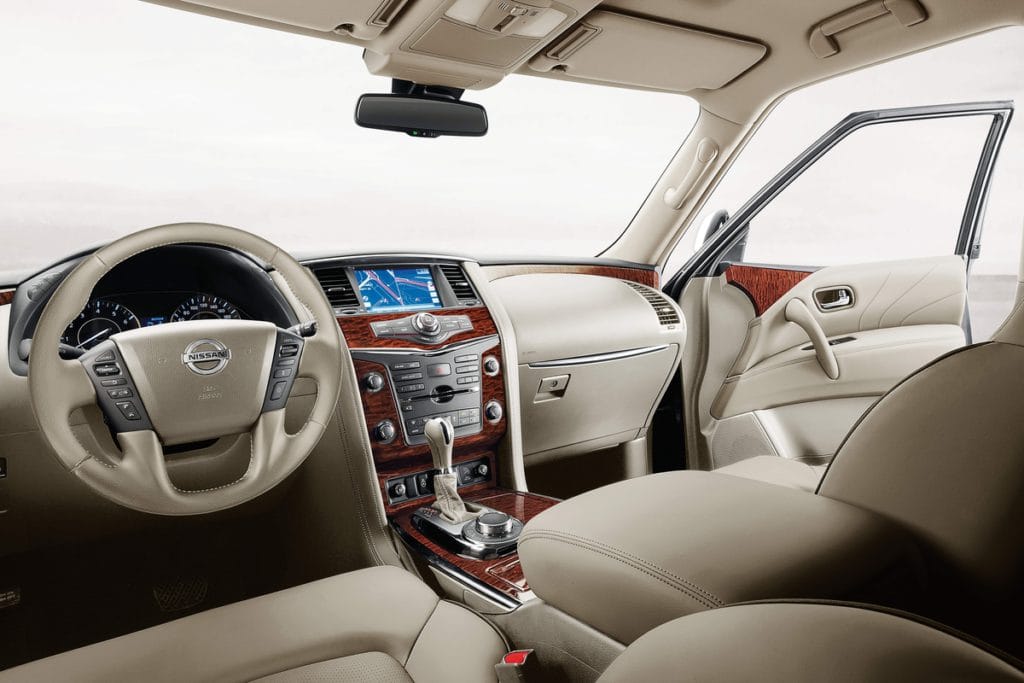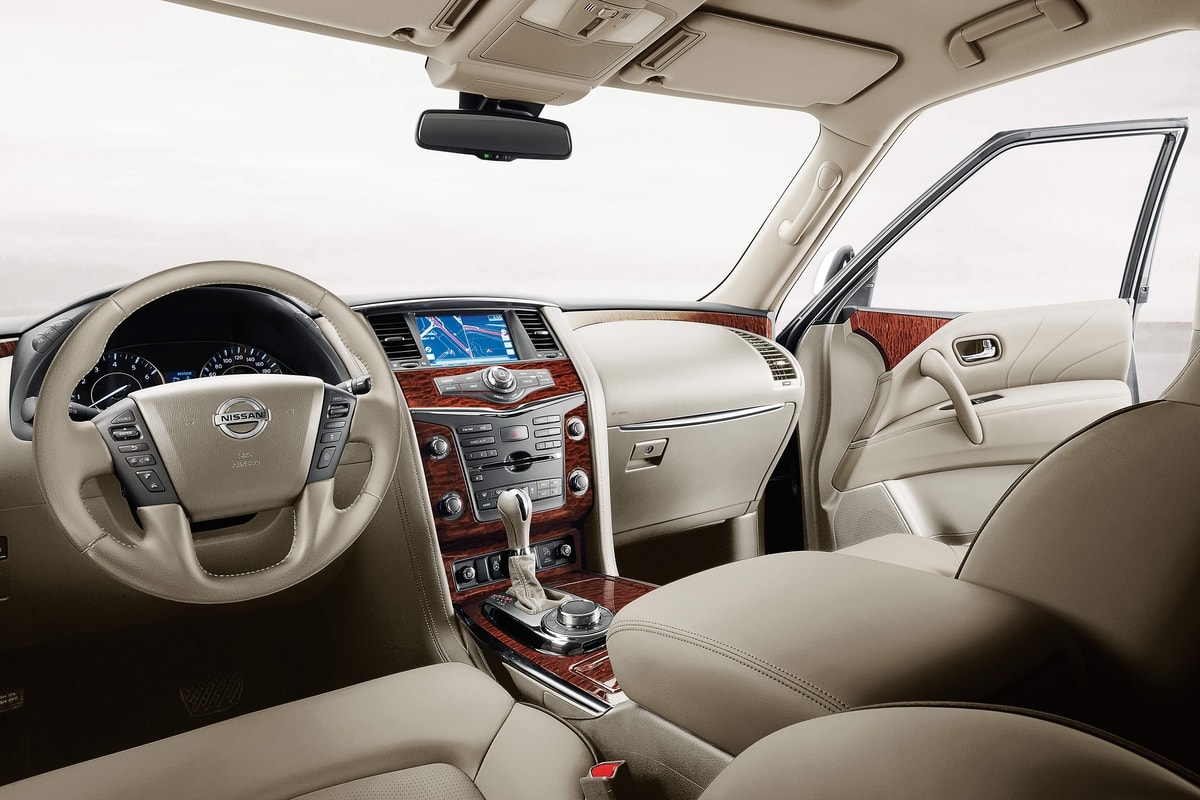 Nissan showcased its safety equipment, which, it says "stands out from other full-size SUVs in its segment."
"For this next-generation Armada, we've raised the bar, offering technology usually reserved for much higher priced luxury sedans or premium SUVs," said Bunce. "It's an 'all-around the vehicle' — front, rear and sides — approach to enhancing driver confidence, from highways to back roads to parking lots."
Included in its Safety Shield package are forward collision warning, intelligent cruise control, distance control assist, forward emergency braking, lane departure prevention, lane departure warning, blind spot warning, and Nissan's well-regarded rearview monitor and around-view monitor (extremely helpful while backing). There is also a feature we find intriguing — Blind Spot Intervention. It alerts the driver of potential lane drift and detects vehicles approaching the blind spot area.
Nissan has just announced pricing for the six Armada trim levels starting at $45,395 for the SV two-wheel drive and topping out at $60,985 for the Platinum AWD. Prices include destination charge. That's about 20 grand less than comparable QX80 models. We are not trying to downplay the luxury quality and extensive features of the Infiniti, but simply pointing out that Nissan is providing a lot of SUV for the money with the new Armada.
The 2017 Nissan Armada was also voted SUV of Texas by the Texas Auto Writers Association.