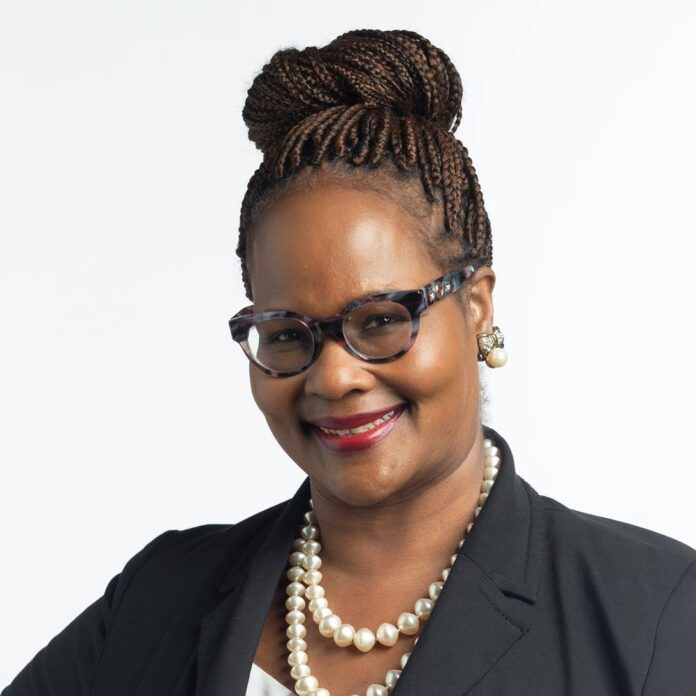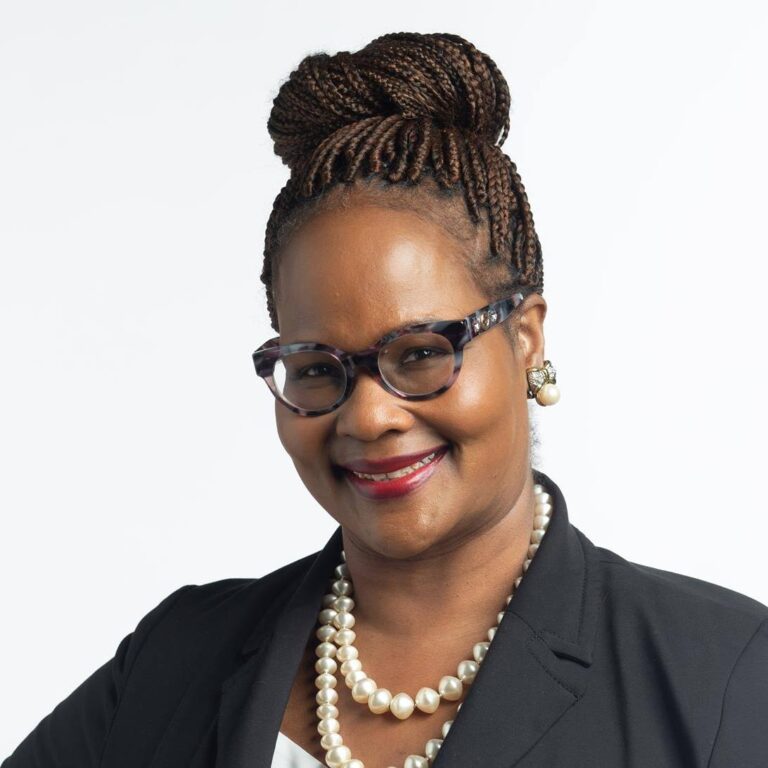 Focus Daily News sent the following questions to ALL candidates running for Midlothian ISD School Board. We do not edit the answers in any way and publish them exactly as they were submitted to us.
Duncanville ISD School Board Candidate Place 1: Jackie Culton
Please provide a high-level overview of your past engagement/experiences, and those of your children, with regards to the school district for which you are running for school board trustee.
I am a Trustee on the Duncanville ISD School Board where I have served for approximately three years. As such, I have been very involved in budget adoption, setting the tax rate, approving expenditures; setting district policy, hiring, approving curriculum and contracts, approving new programs, etc.
In addition, I have had the pleasure of interacting with students, district staff and parents at schools, football games, basketball games, soccer games, baseball games, reading events, career fairs, cap and gown pick-up events, high school graduations, choir concerts, at the park, in the community, etc.
I also participated as a part of the Parent Teacher Student Association at the High School, I provided coats, meals, and school supplies for students in need.
In addition to my Duncanville experience, I have also provided leadership to and worked with various children and youth groups at Dallas I.S.D. and my church, vacation bible school, tutored students, worked with high school band parent group, etc.
What is your vision for education in our district/community? More financial investment, expanding academic programs like JROTC & CTE, be specific.
I envision a high-quality education system where every student (ages 3 to 18) is engaged, equipped, and empowered to achieve his/her unique potential. The goal of a high-quality education can be achieved by ensuring all students receive comprehensive instruction, and have the opportunity to participate in choice programs, vibrant art, band, and sports programs.
In addition, it is very important, especially today, that each student's social, emotional and wellness needs are met. I envision a district which ultimately produces well-rounded and productive citizens. I also envision excellent facilities of sufficient capacity to accommodate the needs of our students and staff.
We know that every student will not go on to attend college. Some students will pursue the military, trade school, or enter the workforce upon graduation. School should provide the foundation, knowledge, and skills necessary for the student to be successful in whatever future endeavor they choose. Being a former JROTC Adjutant General at my high school, I knew the benefits derived from participating; therefore, I advocated to bring JROTC back to the district. I am happy to report that JROTC will be offered to students starting in August 2022.
I strongly believe in providing choice programs to students to include CTE, PTECH, middle school STEAM Academy, Health Science Program, and Business and Technology Program, Collegiate Academy, High school architectural design, automotive technology, etc. These innovative programs help to ignite the passion for learning in a student. The district offers a range and wealth of CTE programs to include everything from cosmetology to automotive mechanics to engineering technology. In addition, students have the option of acquiring both a high school diploma and an associate degree upon high school graduation. I would suggest expanding the current offerings to include Transportation, Distribution, & Logistics.
This program would prepare students for logistics planning and project management. This is a hot field with good earning potential and there is an Inland Port located in Southern Dallas County.
I would like to see more financial investment in the district by the State and Federal government. Such funds could be used for teacher and other staff pay increases, to expand course offerings, provide additional funding for educational intervention, among other items.
What does advocacy mean to you and how will you advocate for the students & teachers?
Advocacy to me means speaking up and acting on behalf of the needs of those you represent or who are entrusted to you. As far as students are concerned, advocacy means making sure that the students receive a quality education, bus transportation, food service and other benefits. It also involves reaching out to the district for assistance on a student's behalf. For teachers, advocacy means on behalf of students means standing up for teachers and staff to ensure they receive the resources needed to perform their jobs and competitive, fair pay and benefits for their services. Advocacy occurs not only in the board room but also when talking with other legislators (e.g., county, State, federal), entities, etc.
I have gone to the State Capitol to talk with legislators regarding education. I will advocate for students to ensure the district has the resources it needs to provide quality educational services. I will advocate for teachers to ensure fair pay, benefits, working conditions and environment. I would advocate to ensure the needs of all our students are met.
In such a competitive marketplace, how will you tackle teacher and staff recruitment and retention? Have you spoken with teachers in the district about their concerns/challenges and do you feel like they are being heard?
Teacher and staff recruitment and retention is a real issue not only in the district but also in the State of Texas and country, right now. I would address teacher and staff retention and recruitment by addressing pay issues to the maximum extent possible given the available funding. In this pandemic environment, it is also very important to ensure the social, emotional, and wellness needs of teachers and staff are met, ensure good work environments, class sizes, etc. Yes, I feel like teachers feel like they are being heard and understand the Board is trying to do what it can to increase pay, as necessary. However, they generally want a little additional pay comparable to other districts in the area.
When dealing with school finances, approving a budget and set tax rates, how do you honor the taxpayer as you consider district's fund balance?
You honor the taxpayer by being fiscally responsible and a good steward over the funds (e.g., property taxes) they have entrusted the district with. (Being a homeowner almost my entire adult life and having managed my personal finances in an excellent manner, I can appreciate the need to be judicious in the expenditure of funds.) The Board should be wise and strategic in how the district's funds are spent. District must provide close oversight over the process. The whole process should be transparent to the public.
What is your stance on Equity in Education? 
I believe it is vitally important to ensure our education system supports and develops all students, regardless of their race, economic condition, disabilities, age, language differences, home life situations, etc. We need to alleviate any disparities in education which might exist. For example, we are chipping away at inequity by providing for PK3 and PK4 within the district. We know, based on research, students of color and/or from economically disadvantage households benefit greatly from PK schooling and are better prepared for 1st grade.
Over ninety-five percent of the students of Duncanville ISD are of minority (e.g., Latino or Black). In addition, over 80% are economically disadvantaged. I am a minority and can identify with being economically disadvantaged. Therefore, when making decisions, I think things through to ensure we are adequately addressing the needs of all our students. This is one of the reasons why I advocated for computers, wi-fi, lunches, etc., for students during the time the school was not opened. I immediately recognized that many families desperately needed these resources. In looking at diversity and equity, it is important to help ensure equal possible outcomes for every student.
Do you agree with how the District responded to the Covid-19 Pandemic and if not, what would you have done differently?
Yes, I agree with the way the District responded to the pandemic. We immediately went to work to study, understand, develop, and implement pandemic protocols. Therefore, District response during pandemic was quick, student and staff focused/centered and kept everyone safe. Actions were taken to ensure students continued to receive lunches while in-person learning was suspended; provide students with access to a computer or printed learning materials; equip buses with wi-fi and park them in key areas for signal access by students. The district did an excellent job. The only thing I might would have done differently is possibly accelerated the acquisition and distribution of computers.
What do you plan to do to address training at the campus levels to make sure IEP and or 504s are implemented?
For those who are not familiar with an "IEP", it is an Individualized Education Program to address special education needs of students. This is very important for our special needs students. We would need to ensure that we were following the law and rules and had policies and procedures in place which effectively implement the rules. We also need to ensure accountability and provide for updates. The board ensures the program has sufficient resources, e.g., staff, tools, supplies, facilities, etc., in order to meet the needs of the special education students. The district has ramped up efforts in this area.
What are your views on banning certain books from classrooms and libraries? What in your opinion, makes a book "okay" to ban?
I believe the banning of books should be left to professionals and books to ban should be determined via due process. I believe parents have the right to object to a book their child might be asked to read; however, I don't think they have a right to prohibit certain books altogether from the school without due process, as this could violate the rights of other parents and students who want access to the book. There is also a book challenge process.
Such policies and processes should be adhered to in order to ensure an objective review of a book identified as possibly including questionable content. A book is okay to ban if it includes child pornography, etc.
How do you rank social emotional learning in the school board priorities, especially considering struggles due to covid?
I rank social, emotional, learning very high in the school board priorities. Emotional and social issues are running rampant in students, staff, community, due to the isolation, deaths and general disruption caused by the pandemic. The occurrence of suicide and bullying is way to high. We must address the root cause social and emotional issues of our students and staff and provide funds accordingly. The school district employs social, emotional learning counselors to help students in this area.
Our country has recently seen a movement to introduce politics into every facet of society, including public education and school board campaigns and operations, which have traditionally been non-partisan. What role, if any, do you believe politics plays in the role of a school board trustee?
I don't think that politics should play any part in role as a school board trustee. It is too divisive and not what's needed in public schools. We need to focus on the students and not politics.
School board trustees are elected to be leaders and to handle what can be difficult decisions at times. Please describe your leadership style-provide an example.
I am an analytical, peaceable, ethical, caring and consensus building leader who strives to do what is best for the students and staff. I am not afraid to voice my opinion when discussing various matters with my fellow board members and the superintendent. The board is very respectful of each other and the superintendent. We are also very effective. I am happy to report the Duncanville School Board was named as one of the top 5 school boards in Texas in 2021 out of over 1,000 school boards.
You can learn more about Jackie Culton on her campaign website.
Early Voting begins April 25 and election day is May 7, 2022.