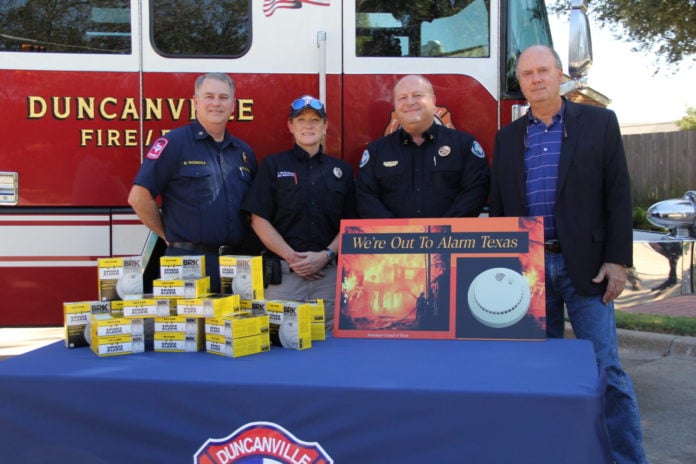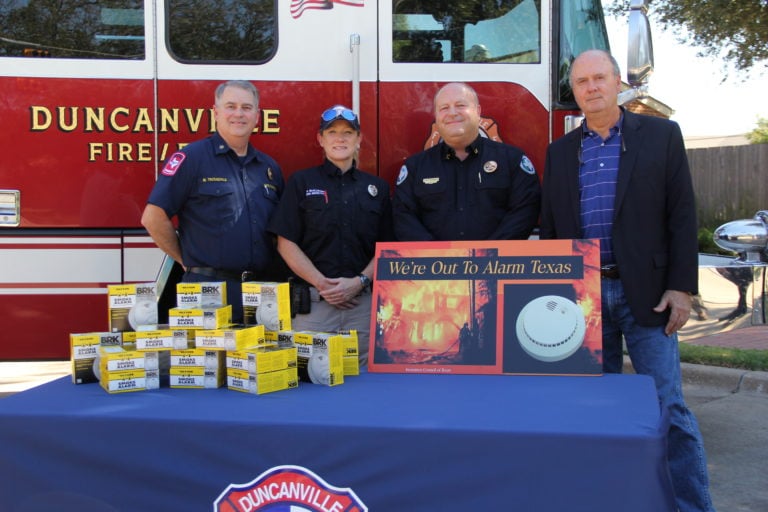 DUNCANVILLE—The City of Duncanville was selected to receive a 200 smoke alarm donation by the Insurance Council Of Texas (ICT) through its We're Out to Alarm Texas program. Duncanville Firefighters installed smoke alarms and conducted a home inspection for possible fire hazards in a Duncanville home recently. The donated smoke alarms will be installed on a first-come, first-serve basis. Interested Duncanville residents should contact the Duncanville Fire Department at 972-780-4920.
The Insurance Council of Texas (ICT), through its We're Out to Alarm Texas program, recently distributed almost 2,000 smoke alarms to fire departments in 23 Texas cities in anticipation of Fire Prevention Week. Working with Texas fire fighters, ICT has placed approximately 16,000 smoke alarms into the homes of seniors and other citizens throughout the state over the past 12 years.
"ICT has been joined by other insurance organizations and First Alert to prevent needless tragedies from the lack of a smoke alarm," said Mark Hanna, a spokesman for the Insurance Council of Texas.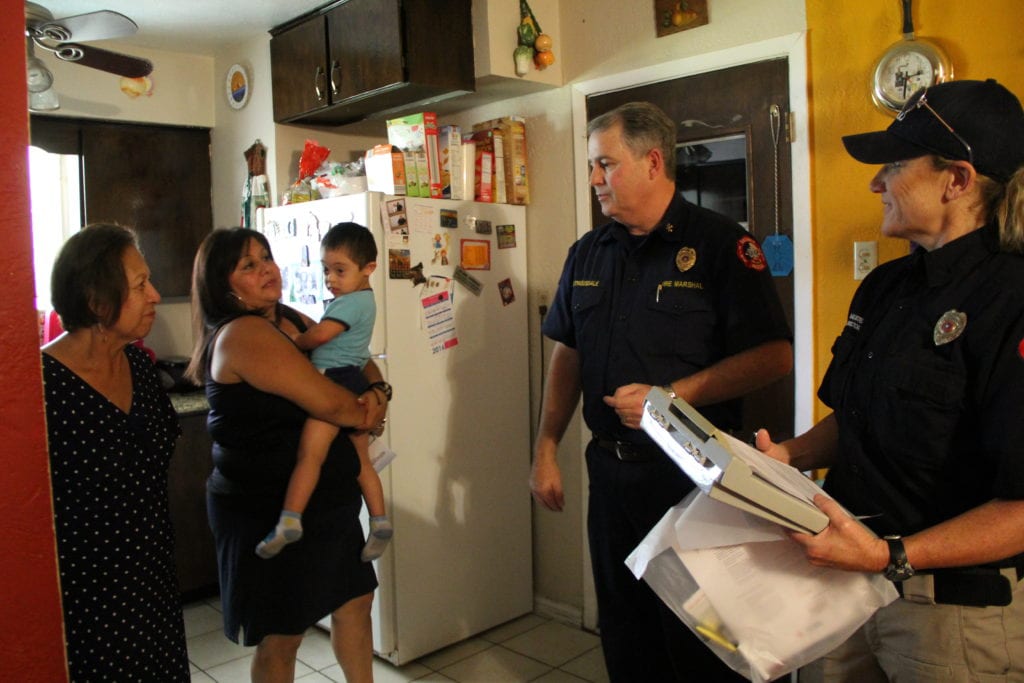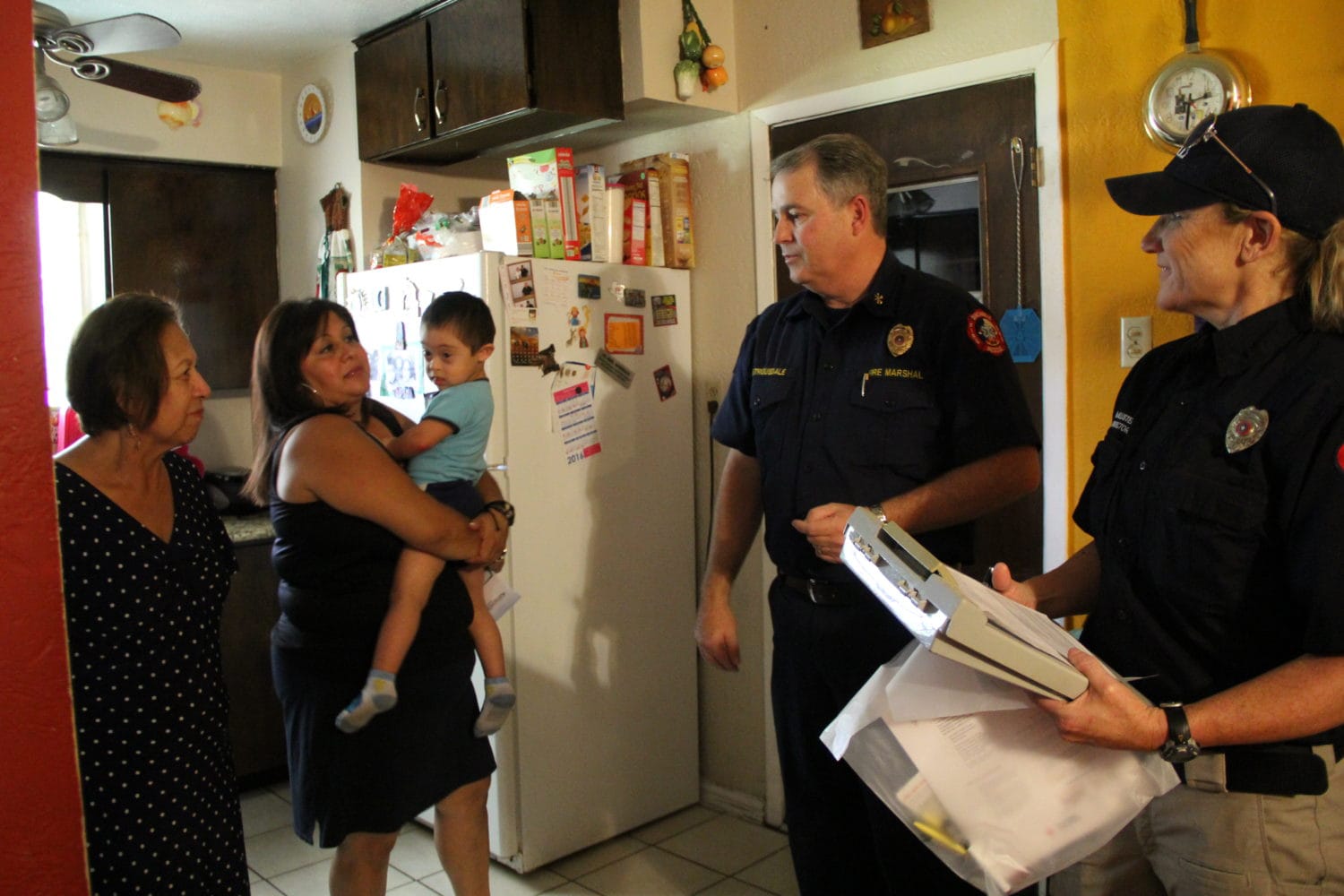 "Through the help of the State Fire Marshal's Office, we have placed these smoke alarms in communities hardest hit by fire fatalities." The Travelers Insurance Companies, State Farm, the Association of Fire and Casualty Companies of Texas (AFACT) and First Alert assisted ICT in making this effort possible.
The State Fire Marshal has supported the smoke alarm program since its inception. "Simply put, smoke alarms save lives," said Chris Connealy. "The goal of this program remains preventing people from dying in fires because they couldn't afford these lifesaving alarms."
By Presidential Proclamation Sunday, October 9, 2016 began Fire Prevention Week. More than 1 million fires occur each year in the United States. Residential fires damage homes across our country, causing a higher percentage of fire deaths, injuries, and economic loss than any other fires.
According to the National Fire Protection Association (NFPA), smoke alarms are your first line of defense in a home fire. Every moment counts during a fire, and smoke alarms help save lives. The City of Lancaster supports the NFPA and the citizens of Lancaster with providing battery replacement and by providing free smoke detectors to the community for those that are physically or financially disadvantaged.