Duncanville Citizens Police Academy graduates provide valuable assistance to the local police department and our community. Police Academy classes are held twice a year, usually in March and August. Established in 1990, the program gives volunteers a detailed look into the inner workings of the Duncanville PD.
To be eligible to attend CPA, volunteers must live or work in Duncanville and able to commit to spending three hours one night a week for twelve weeks. They must apply and pass a background check and Review Board.
Topics in the program include Texas Penal Code; Criminal and Civil Liability; Patrol Techniques; Accident Investigations; Family Violence Investigations; Gang and Youth Activity; Narcotics Investigations; Special Weapons; and Tactics (SWAT) Unit.
Community activities where CPA alums assist include the Independence Day Parade and Fourth of July fireworks, National Night Out, and Christmas Parade. An annual Appreciation Day (open house at the police station); Feed the Force (provide meals for each member of the PD annually); and Santa Cop (solicit donations for underprivileged families, wrap and deliver the gifts).
Other activities include maintaining a booth at Taste of Duncanville, participating in the annual Special Olympics Fire Truck Pull, and helping with park clean up. The annual Police Banquet (solicit donations from merchants/individuals for gifts/door prizes); Fallen Officer Memorial Ceremony; Fishing Rodeo at Lakeside; and Report Cards (notify car owners of potential theft from items visible by walking by their car) are other available activities.
Duncanville Citizens Police Academy Alumni
CPA alums may also volunteer to assist with administrative functions such as shredding, evidence destruction, and information retrieval for detectives. In addition, they can assist Marshall's office with phone duties; and relieve staff when they are absent from the station.
"Being an alumnus also entitles you to attend our short Citizens on Patrol training, after which you will be able to drive our COP cars and go out on patrol. You are asked to give a total of 8 hours a month (usually 2 to 4 hours at a time) to be the eyes and ears of the PD. You will be asked to patrol neighborhoods, hotels, motels, shopping centers, athletic facilities, Costco, Winco, Parks, Churches, Construction sites, etc., and call in/report any suspicious activity you may encounter. Luckily that is not overwhelming, but your mere presence does more good than you can imagine not only to thwart possible crimes but to bolster the community's feeling of safety and wellbeing where they work/shop/live," said COP President Joe Tucker.
Citizens on Patrol (COP) Volunteers
The Duncanville PD Citizens on Patrol consists of more than 60 volunteers. Since the program was founded in 1995, volunteers have given over 99,750 hours of their time and have traveled over 315,000 miles. In addition, they have assisted at parades, bicycle and 5k races, 4th of July events, searched for lost children and adults, and numerous other functions.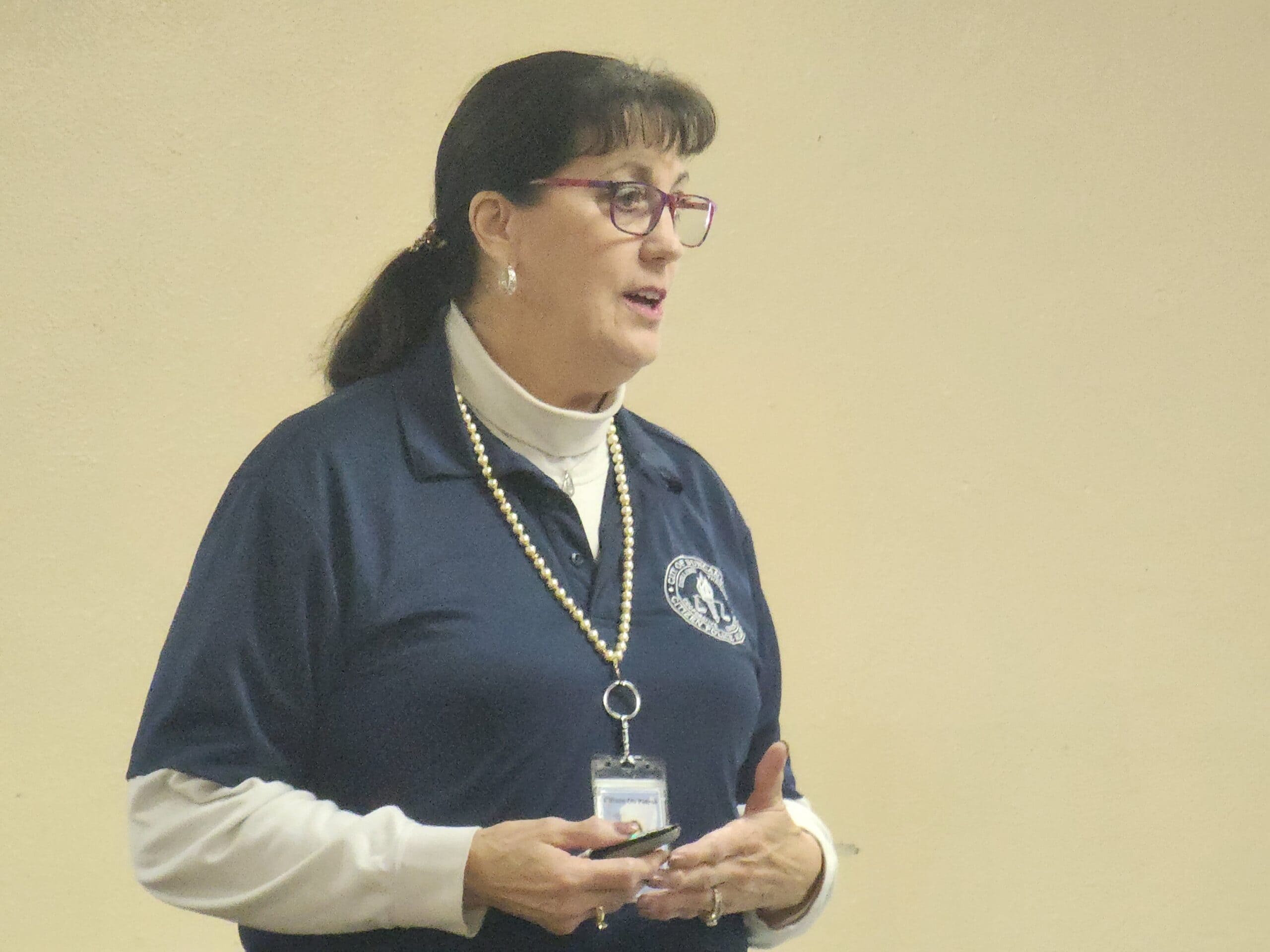 "I have always been an aficionado of the local police department where ever I might have lived, but Duncanville was the first one that offered a CPA. I applied to enroll in the very first one (I forget the date) but had to wait for the second one, as the first was a bug fixer and only open to PD employees, their relatives, and current volunteers. I thoroughly enjoyed the 11 or 12 weeks of presentations and demonstrations as well as the opportunity to ride along with officers," Tucker said.
Duncanville Citizens Police Academy President
"However, upon completion, I was unable to participate as an active alumni due to the intensity of the job I was doing at the time, 80% travel. Later in years, that changed, and I told Doug (Sisk) that I was really interested in the COP program. He suggested I retake the CPA course as a lot had changed during the years. I agreed and enrolled and persuaded my wife to attend with me. This was class #50, 24 years later than when I participated in class #2. My wife and I both completed the course and the ensuing COP training and began making regular patrols, getting to know many more of the PD people. We both started attending alumni meetings and participating in most of the activities the alumni were involved in."
Tucker said, "Then in 2020, I was asked to run for Treasurer and served for 2020, 2021, and 2022, being elected as President for the 2023 year. My wife Annie was elected as Treasurer and filled my old job. I have tried to encourage people to join/rejoin in our activities thru constant newsletters (e-mails) and reminders as well as procuring interesting, thought-provoking speakers for our meetings."
CPA attendance increasing
"So far, the attendance has been increasing, and the future looks rosy as well." Tucker said. "Our policy is that once you graduate from the CPA, you automatically become an alumni for life, whether you participate in anything we offer or not. We have a mailing list of about 175 alums, 50 – 60 of which are still active in at least one of our projects during the year. Our group grows with the graduation of each new CPA class and an occasional inactive alumni deciding to get back to duty."
"We have the complete backing of our PD, and our sole purpose is to assist them in any way we can to make their jobs easier, safer, more effective, etc. No, we don't get involved in the dangerous side of what they wake up to each day, just the stuff that allows them to do more with less," he added.
For more information about the Duncanville Citizens Police Academy or Citizens on Patrol, or to download an application, please visit duncanvilletx.gov/residents/public_safety/police_department/crime_prevention/citizen_police_academy, or email Crime Prevention Officer Michelle Arias at marias@duncanvillepd.com.