Devil's Back Porch was once the nickname for West Dallas, where Saint Rocco's popular Italian restaurant and Trinity Groves now stand. Executive Chef Jay Valley, with a nod to the area's legendary history, is opening his Devil's Back Porch Speakeasy Bar on Saint Rocco's second-floor space May 25.
Saint Rocco's at Trinity Groves is a Dallas favorite for New York-inspired Italian food, with a menu serving red sauce pastas, chicken parmesan, pizzas, and other staples. The rooftop bar has become one of the best spots in town to gather for a drink and look upon the downtown skyline. Saint Rocco's is turning its second-floor space into a Prohibition bar concept called Devil's Back Porch, which is slated to open on May 25. Guests will enter through a separate back entrance into a room awash in red and black, with old gangster photos displayed on the walls.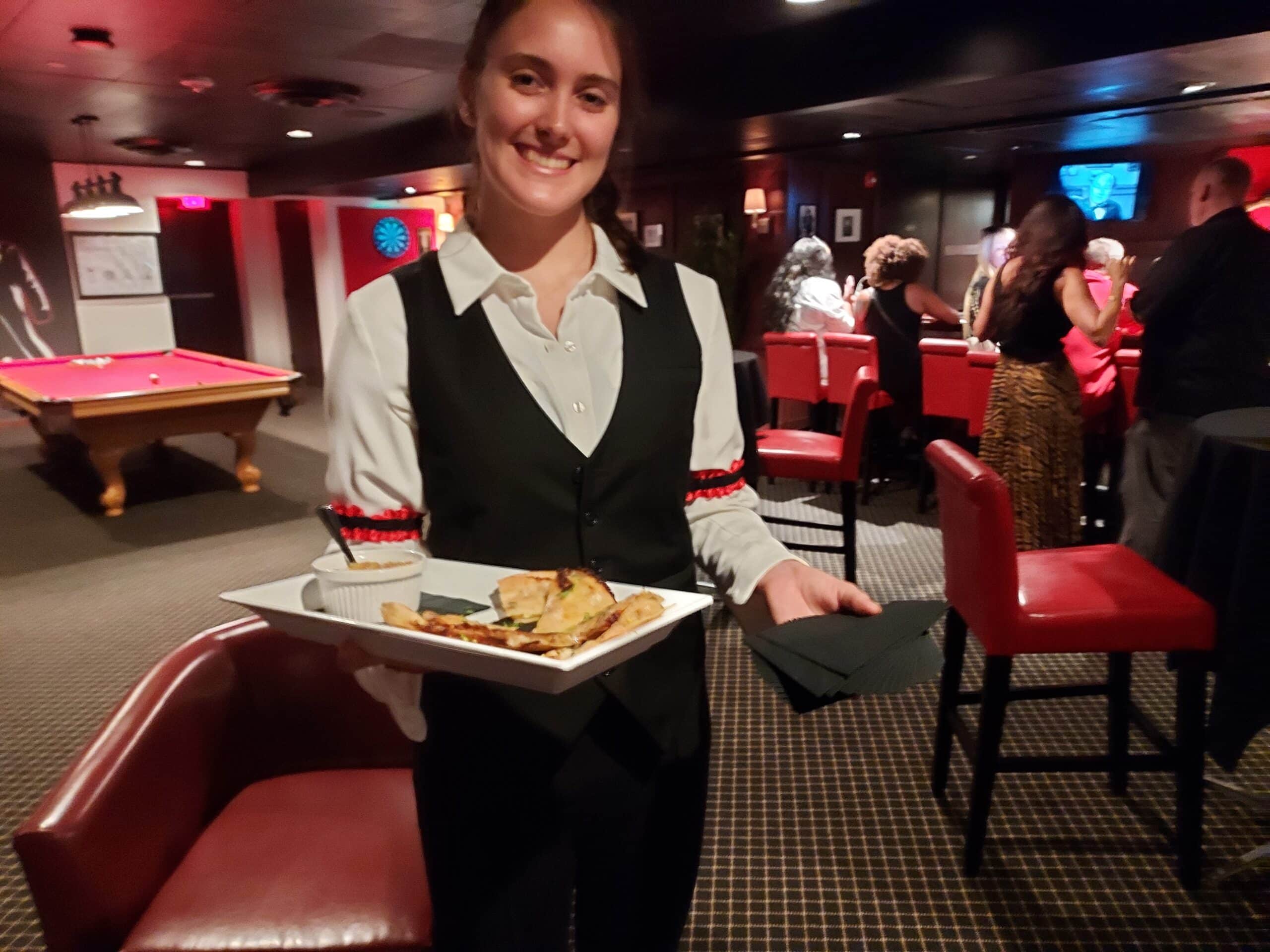 The bar staff will be outfitted in black vests and newsboy caps to complete the scene. Think Peaky Blinders, but with a dart board, pool table, and a poker table. The space will also host events, such as birthday parties, casino nights, Great Gatsby parties, and more.
Devil's Back Porch in the Depression
During the Great Depression, gangsters running from the law in the area used an escape route that ran west on Eagle Ford Road (now Singleton Blvd) and then jutted north towards the City of Irving, up to and over the West Fork of the Trinity River. The area hosted many notorious characters over the years, including Bonnie and Clyde, who grew up nearby and had family in West Dallas during their 1930s crime spree.
"This Prohibition-era speakeasy is the perfect complement to Saint Rocco's and our New York Italian roots," says Jay Valley. "Now we're ready to share it with the city, and we can't wait to serve good food and classic drinks in a fun, throwback atmosphere where our guests can live it up like the old days. Stop in for a drink before dinner, come upstairs after dinner, or make a whole night of it."
Devil's Back Porch will serve a menu of classic cocktails, like the Godfather (scotch, amaretto, lemon), a mezcal-laced riff on the Corpse Reviver No. 2, and the Bee Sting, a spicy take on the Bee's Knees. The bar will also serve food courtesy of Jay Valley and the Saint Rocco's team, with dishes including chicken wings, a spicy chicken sandwich, a cheeseburger, lobster quesadillas, and homemade cannoli.
Devil's Back Porch is located at 3011 Gulden Lane above Saint Rocco's. Hours are Thursday through Saturday from 5 p.m. to midnight, with happy hour 5-7 p.m. For more information, visit saintroccos.com.