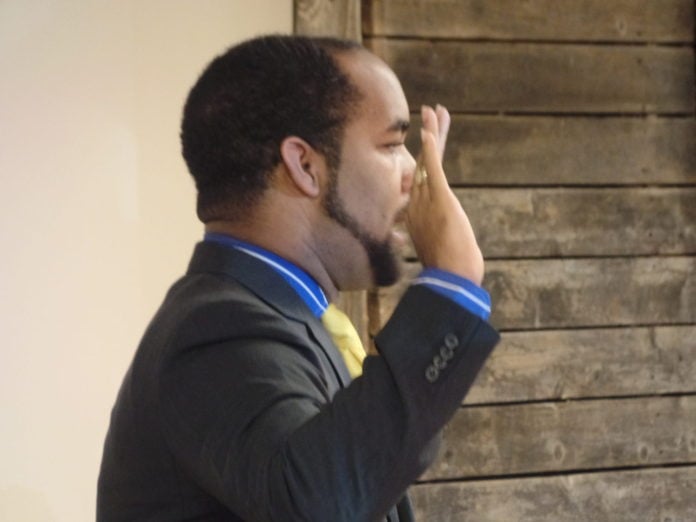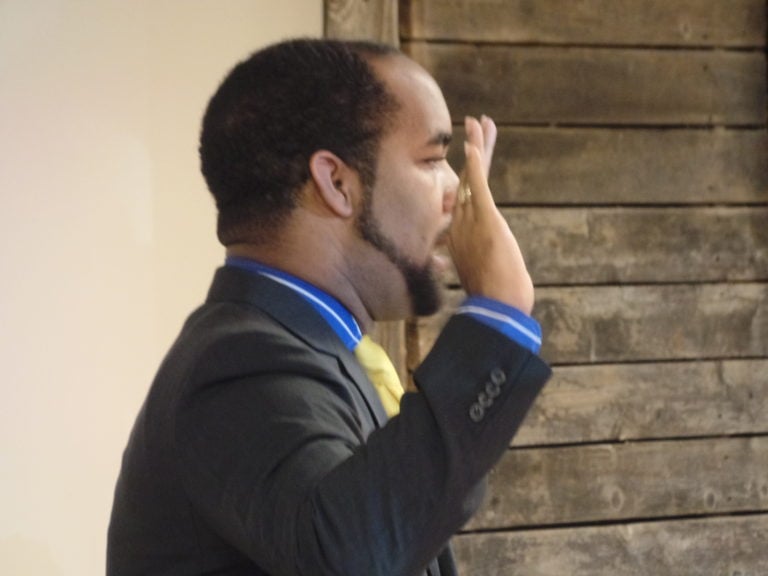 DESOTO—Aubrey Hooper spent the last few hours of 2016 adding a very important job to his resume. He had no doubt as to whether he was up for it – he knew he was.
Hooper was sworn in Saturday afternoon as the newly elected Dallas NAACP President. The DeSoto resident and DeSoto Independent School District Board Member was elected during the chapter's biennial election in November.
His words went deep as he expressed to the folks in the crowded room at Oak Garden Church of Christ in Dallas that it is not unreasonable to expect to hold companies to a standard. It is not unreasonable to expect more for African Americans in Dallas.
Hon. Tonya Parker, the presiding judge of the 116th Civil District Court since 2010 administered the oath of office to Hooper in as well as the additional branch officers.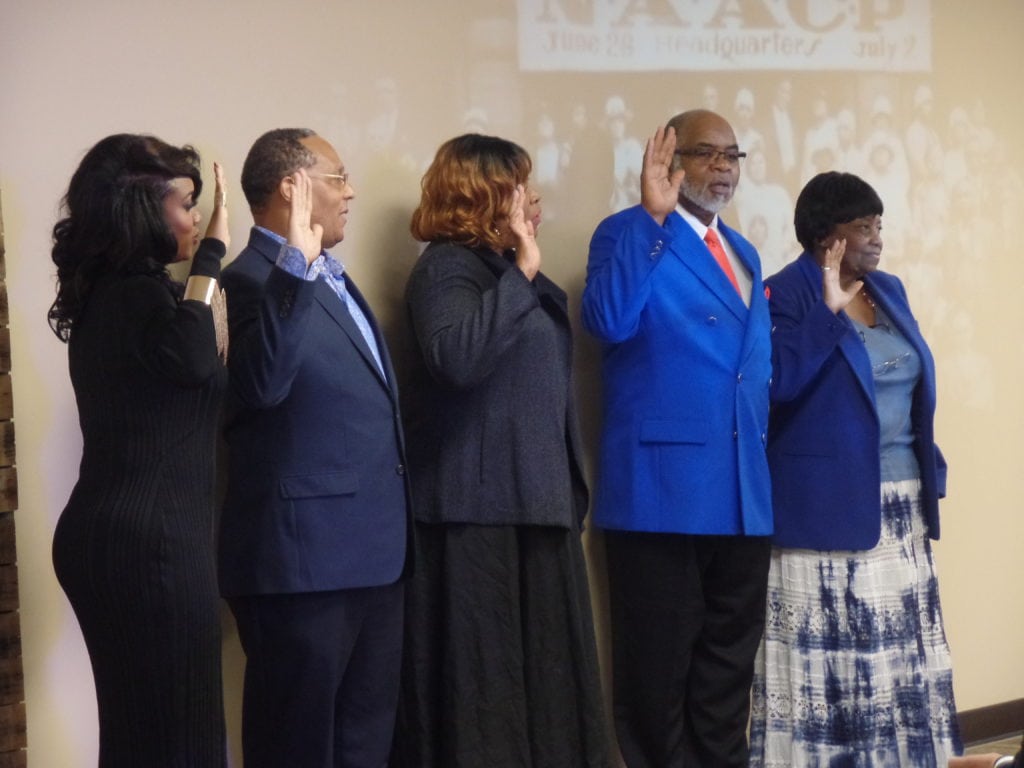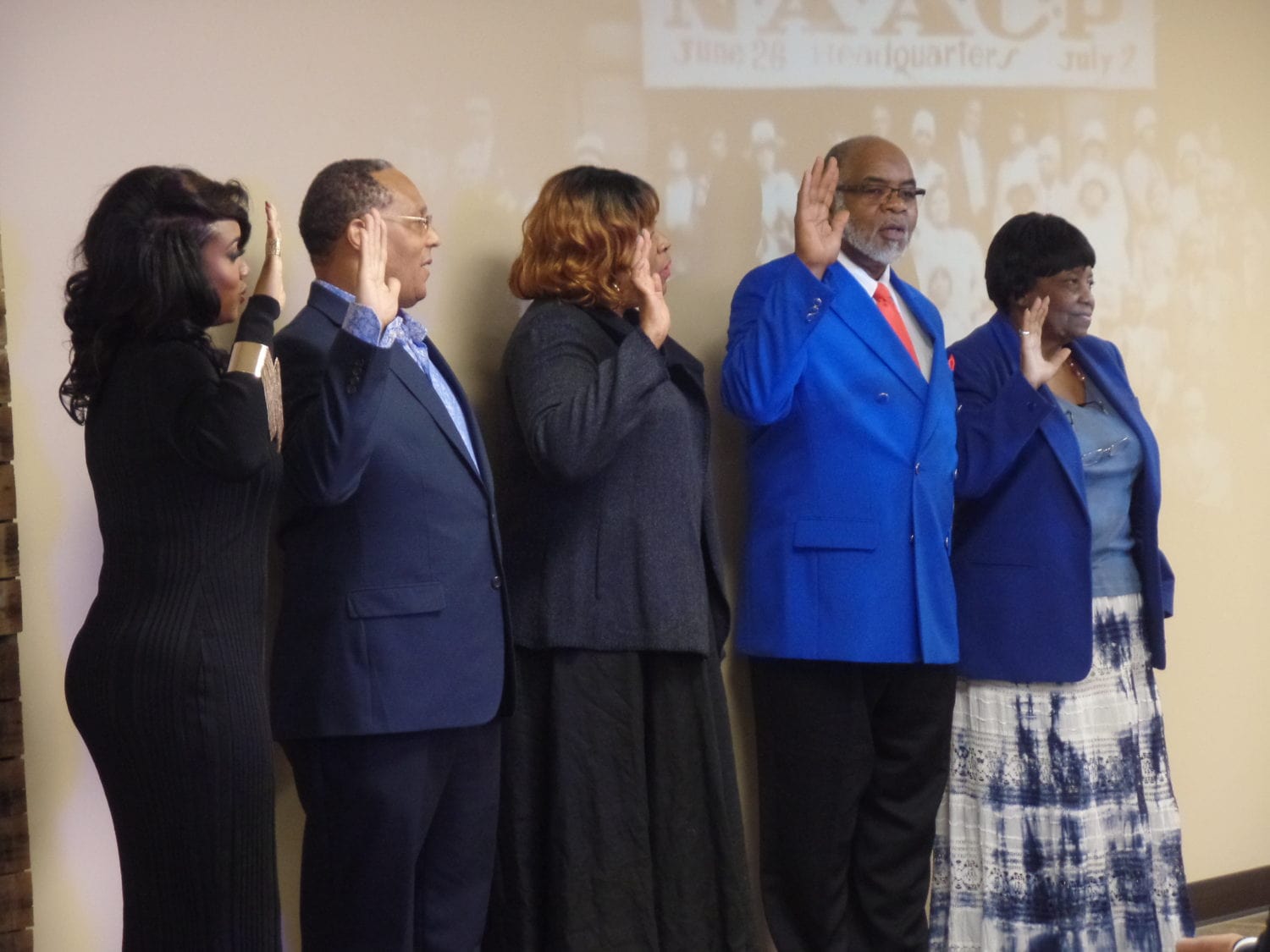 Hooper Plans More Grassroots Efforts
Hooper said that the NAACP is in place to serve the neighborhoods.
"We see you, we hear you" he said naming South Oak Cliff, Oak Cliff, Pleasant Grove and several other areas as needing attention.
The incoming NAACP Youth Council were also sworn in and President Traelon Rodgers administered the oath individually.
A former president of the Juanita Craft Youth Council himself, Hooper is a life member of the Dallas NAACP. He currently serves as the State NAACP 2nd Vice President as well as a member of the organization's National Board of Directors.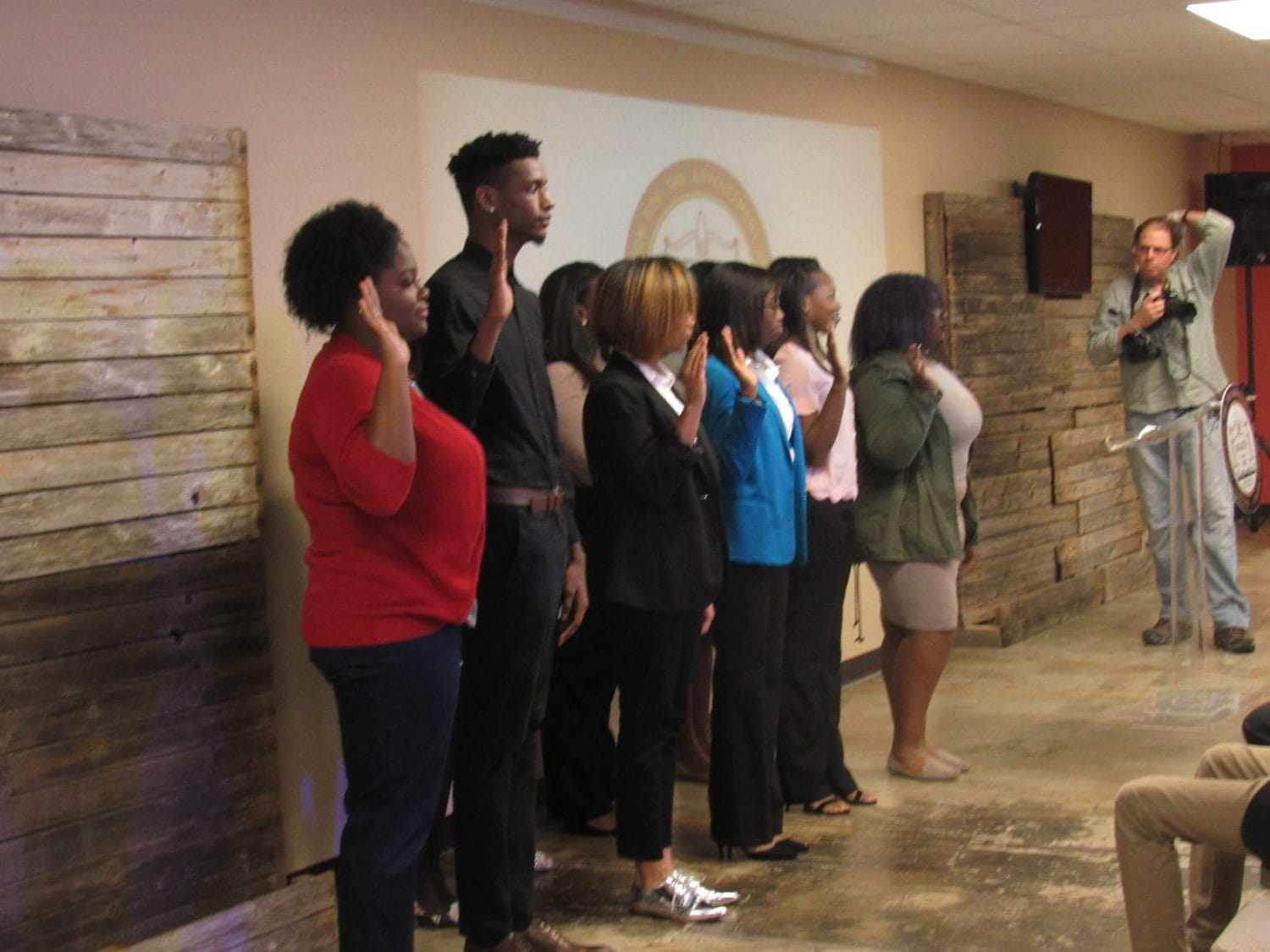 He brings 25 years of social justice advocacy and organizing experience to his new role. He is the Campus Administrator for the Dallas County Juvenile Department and the Vice-President of the DeSoto Independent School District's Board of Trustees.
"It is an honor and privilege to have the opportunity to serve as president of the Dallas NAACP," Hooper said before being administered the oath of office. "I look forward to working with the new officers, executive committee, members and leveraging state and national relationships to advance the mission of our beloved organization."
General NAACP Membership Meetings are open to the public on the first Tuesday of each month. Meetings take place at the Thurgood Marshall Recreation Center, 5150 Mark Trail Way, Dallas, at 7 p.m. Annual Membership cost is $30 per a year.
Moorfield Storey, Mary White Ovington and W. E. B. Du Bois founded the National Association for the Advancement of Colored People in 1909. It is the nation's oldest and largest nonpartisan civil rights organization.