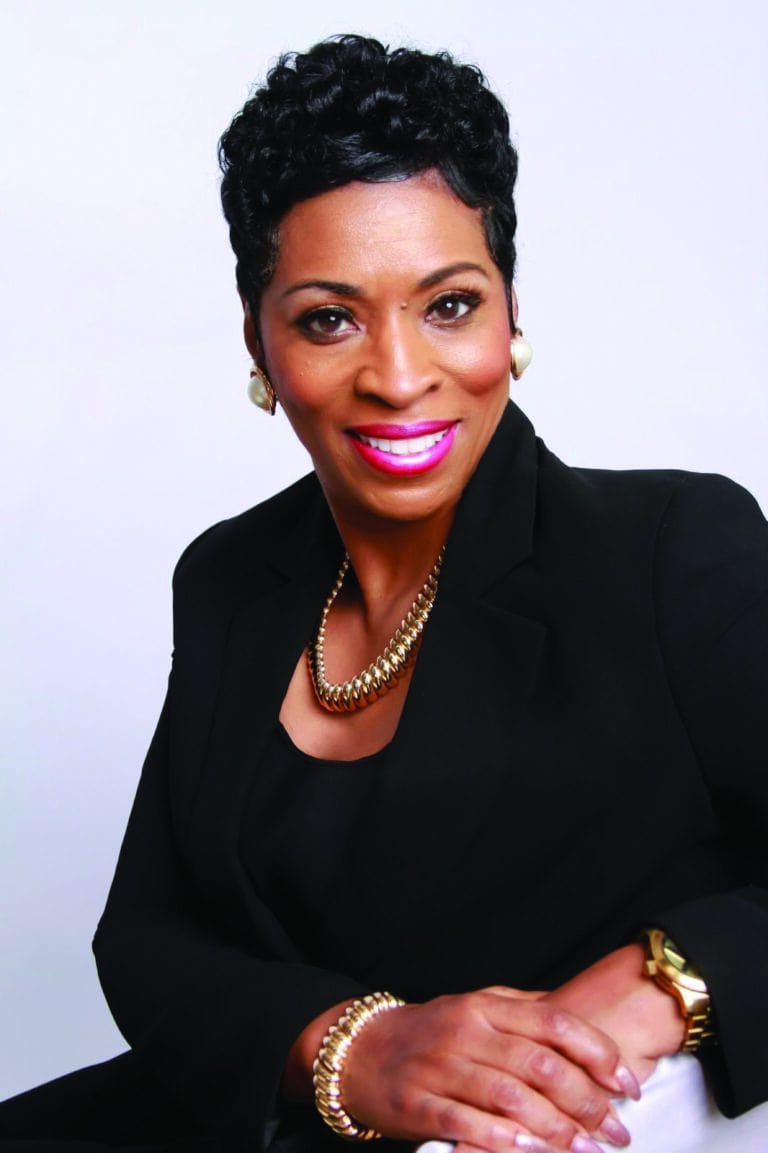 The DeSoto ISD trustees held a special meeting Wednesday evening to select the lone finalist for its open superintendent position. The Board went into Executive Session after the public comments (see below for details) at roughly 6:19 p.m. Hours later, the executive session was still going strong. Then, at 12:51 am the Board reconvened. After the call to order, Conservator Crabill provided the Board with a directive: "DeSoto ISD has a lot of greatness in it, but there is struggle right now. To begin to heal and overcome that struggle, and to make sure we can actually create something that our students deserve, this board needs to act collectively."
He said the decision on naming a lone finalist needed to be unanimous or they needed to punt the decision to the next school board. With early voting beginning Monday, April 25, and Election Day May 7, there are two positions on the ballot.
But the Board was ready to move forward, Trustee Cooper made the motion to name Dr. Usamah Rodgers as the lone finalist for Superintendent. The motion was seconded by Trustee Daniel. After voting, the motion passed 7-0 and Dr. Rodgers was named the lone finalist.
With this vote, we are moving into a 21 day review period, noted Board President Fleming." Before adjourning, she stated the Board had started with 27 candidates prior to narrowing it down to one.
"The Board's hiring of Dr. Rodgers ensures that our kids' needs are at the forefront of the district's focus given her extensive work in shaping and preparing students for college and career readiness. As a Board, we are excited about the opportunity for Dr. Rodgers to join DeSoto ISD and lead the work of improving climate, culture, safety, and security while increasing the rigor and standards of the district in an effort to continue our work of improving student outcomes," DeSoto ISD Board President DeAndrea Fleming remarked. "Dr. Rodgers has demonstrated her ability to do this work at a high level throughout her proven tenure as a teacher, campus leader, and central office administrator."
A long-serving educator, Rodgers' ascension through the educational ranks began with her work as a teacher before becoming dean of instruction, assistant principal, and campus principal. Rodgers later transitioned to executive leadership roles as an executive director and, most recently, as the Deputy Chief of Strategic Initiatives in Dallas ISD, the 14th largest school system in the United States serving more than 150,000 students.
Rodgers holds a bachelor of science degree in Education from Missouri State University and a master's and doctorate of education in educational leadership and administration from the University of Texas at Austin.
Rodger's impact on educational leadership is evidenced by several professional awards and achievements including but not limited to:
• 2021 Future School Leaders Network (FSLN) Legacy Leadership Award
• 2020 Edvocate Best K-12 Leader Award
• 2017 Dallas NAACP Juanita Craft Education Award
• 2017 Ken Manous Alpha Honors
• 2014 Excellence in Education Award – Negro Business and Professional Women's Garland Club
• The University of Texas at Austin – Cooperative Superintendency Fellow
• 2008-2009 – Cedar Hill ISD – Principal of the Year
• PTA Life Membership Award
• 2009 – Raise Your Hand Texas
• 2009 – Harvard Principals Institute – Participant
"I am extremely grateful that the DeSoto ISD Board of Trustees has selected me as the lone finalist for the position of Superintendent of DeSoto ISD schools. I look forward to serving the students, staff, families, and community. I am excited about the opportunity to work collaboratively with all district stakeholders to continue building upon the district's legacy and providing exceptional educational experiences for our students," said Rodgers.
Regarding the selection of Rodgers, FSLN (Future School Leaders Network) tweeted "Congrats to Dr. Usamah Rodgers for being named the lone finalist for DeSoto ISD superintendent! Dr. Rodgers is an FSLN Leadership Legacy Award recipient & fierce advocate for public education. She will continue to lead with humility, grace, and persistence."
The district began its superintendent search in January with community meetings designed to develop a profile for the ideal candidate before initiating the application and interview process and then narrowed the field of 27 applicants down to five before reviewing two finalists prior to the Wednesday, April 20, 2022, special called meeting.
Wednesday night's Special Called began with several in attendance at the meeting having a few words to say about the ISD situation overall.
Residents spoke with concern with one asking that the district "continue to work with the conservator." Another said "Change the man in the mirror," and another comment was "Something has to matter."
Another DeSoto resident spoke at the meeting Tuesday night because she said it was her civic duty.
"I don't have nor have I ever had a child enrolled in DeSoto ISD, but as a concerned citizen, a mother, a grandmother and a tax payer I decided that it is time for my voice to be heard," the resident said eloquently. "Over the last two decades or more I have observed DeSoto ISD continue to decline and to finally in my opinion to hit rock bottom. It is time to finally get it right. The opportunity exists right now for those of you on the board entrusted with this responsibility to make the right decision."
The resident noted that as fiduciaries and trustees of this district she was asking these trustees to select a candidate that is the most qualified, that is ethical, moral, regardless of where they come from, their creed, their color or anything otherwise.
"I also ask you the board to begin to work as a real team and to give the necessary support to the new superintendent whoever he or she may be," the resident commented.