Throughout the state of Texas' history, peace officers have bravely protected their communities, often facing dangerous situations with unwavering courage. However, tragically, some of these brave men and women have fallen in the line of duty, leaving an indelible mark on the hearts of Texans. These fallen peace officers, heroes who selflessly devoted their lives to maintaining law and order, deserve to be remembered, honored, and respected for their sacrifices. Their legacies serve as a solemn reminder of the risks faced by those who dedicate themselves to safeguarding the Lone Star State.
Today, the DeSoto Police Department held its Peace Officer Memorial Ceremony at 9 AM, in front of Desoto Police Headquarters, 714 E Belt Line Road.
DeSoto Assistant Chief of Police Ryan Jesionek shared that Texas led the nation in peace officer deaths with 35. While speaking about the solemn nature of Wednesday's Memorial Ceremony he also mentioned the high number of law enforcement deaths from COVID-19 .
The invocation given by DeSoto Police Chaplain Oscar Epps, Founding Senior Pastor of the Community Missionary Baptist Church of Desoto, Texas.
Approximately 70 people attended the Wednesday morning ceremony including DeSoto Mayor Rachel Proctor and several City Councilmembers, DeSoto City Manager Brandon Wright and Senior City Officials, DeSoto Police Chief Joe Costa, his Assistant Chief Ryan Jesionek, and a large contingent of DeSoto's Police Force and Citizens Police Academy Alumni.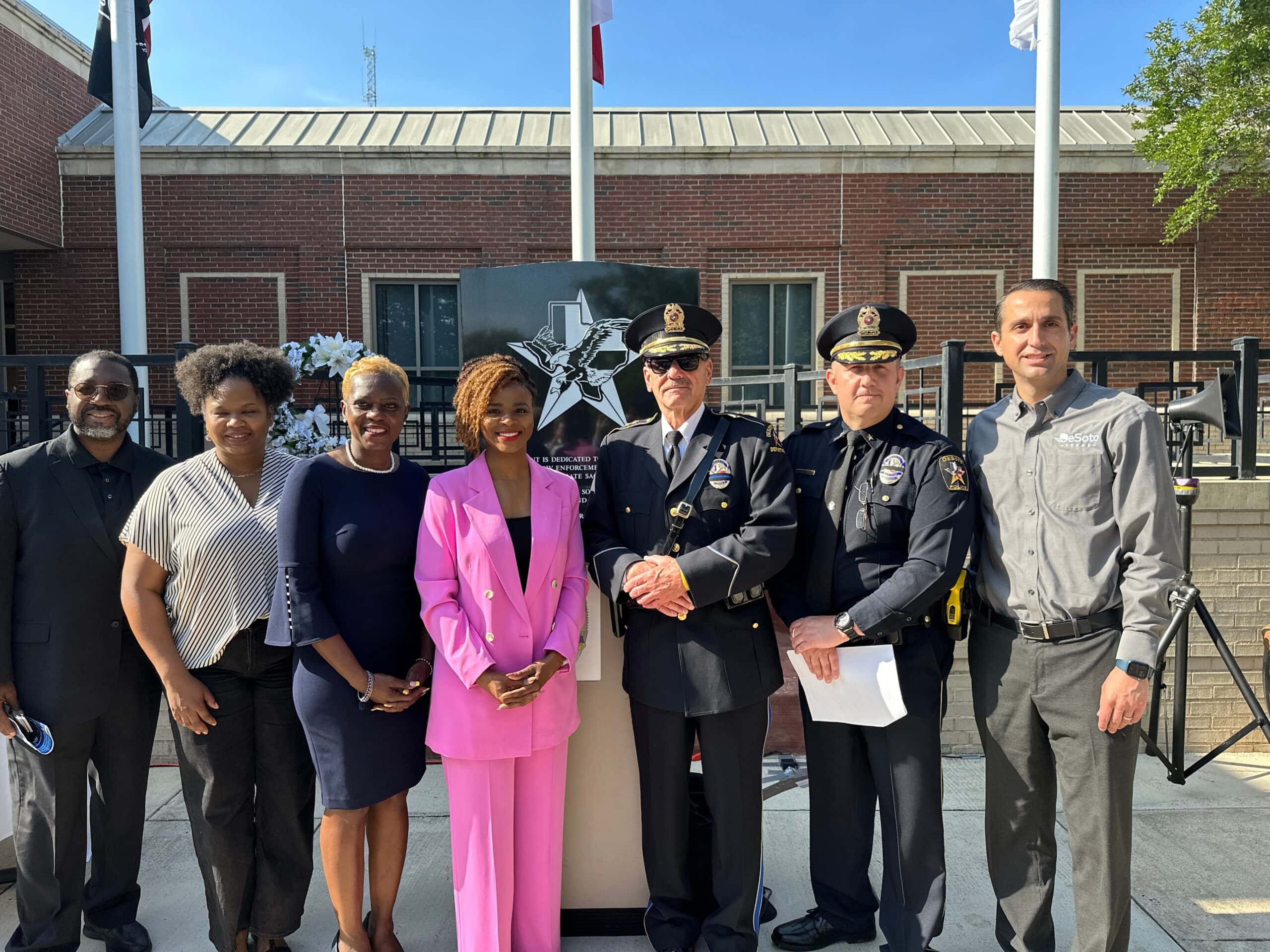 Also in attendance were DeSoto Fire Chief Bryan Southard and his command staff, and members of first responder agencies from other Texas cities including Interim Police Chief Nick Bristow of Glenn Heights, Former DeSoto & Rowlett Police Chief Mike Broadnax who is now with Midlothian Police, Bag Piper and Trumpeter Doug Compton of the Irving Fire Department.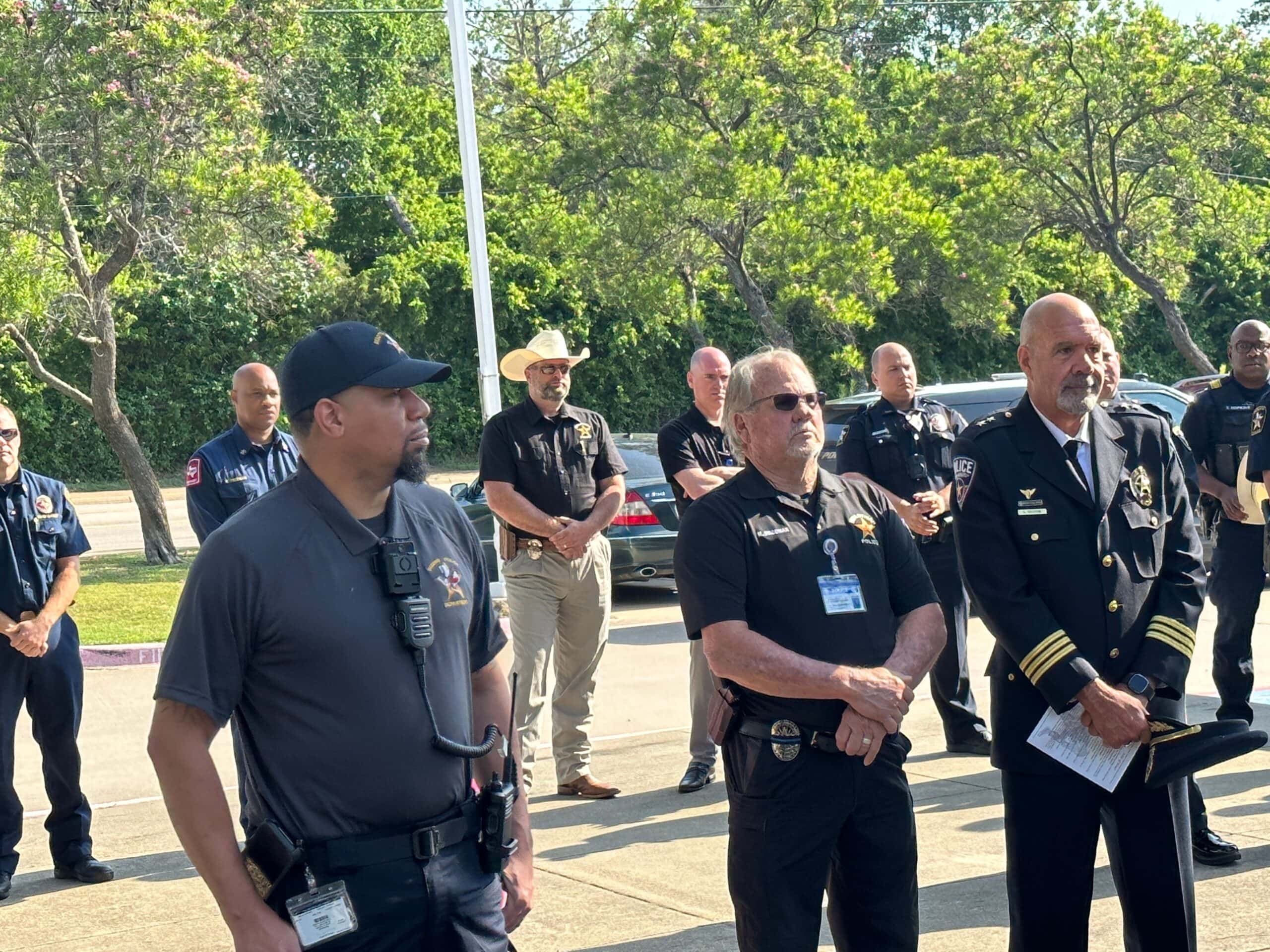 DeSoto Mayor Rachel Proctor greeted attendees and read the proclamation that she issued for National Police Week and the Police Memorial Ceremony.
Ceremony highlights include DeSoto Assistant Police Chief Ryan Jesionek discussing the meaning of the Memorial Table for Fallen Peace Officers. Officers lowered flags out of respect to fallen comrades. Bagpiper Doug Compton, Irving Fire Department (Retired) played "Amazing Grace" and later switches to trumpet to play "Taps"  for fallen officers. Police honor guard fires off three volleys for a 21-gun salute. The Desoto Police Honor guard with bag piper walks off in procession.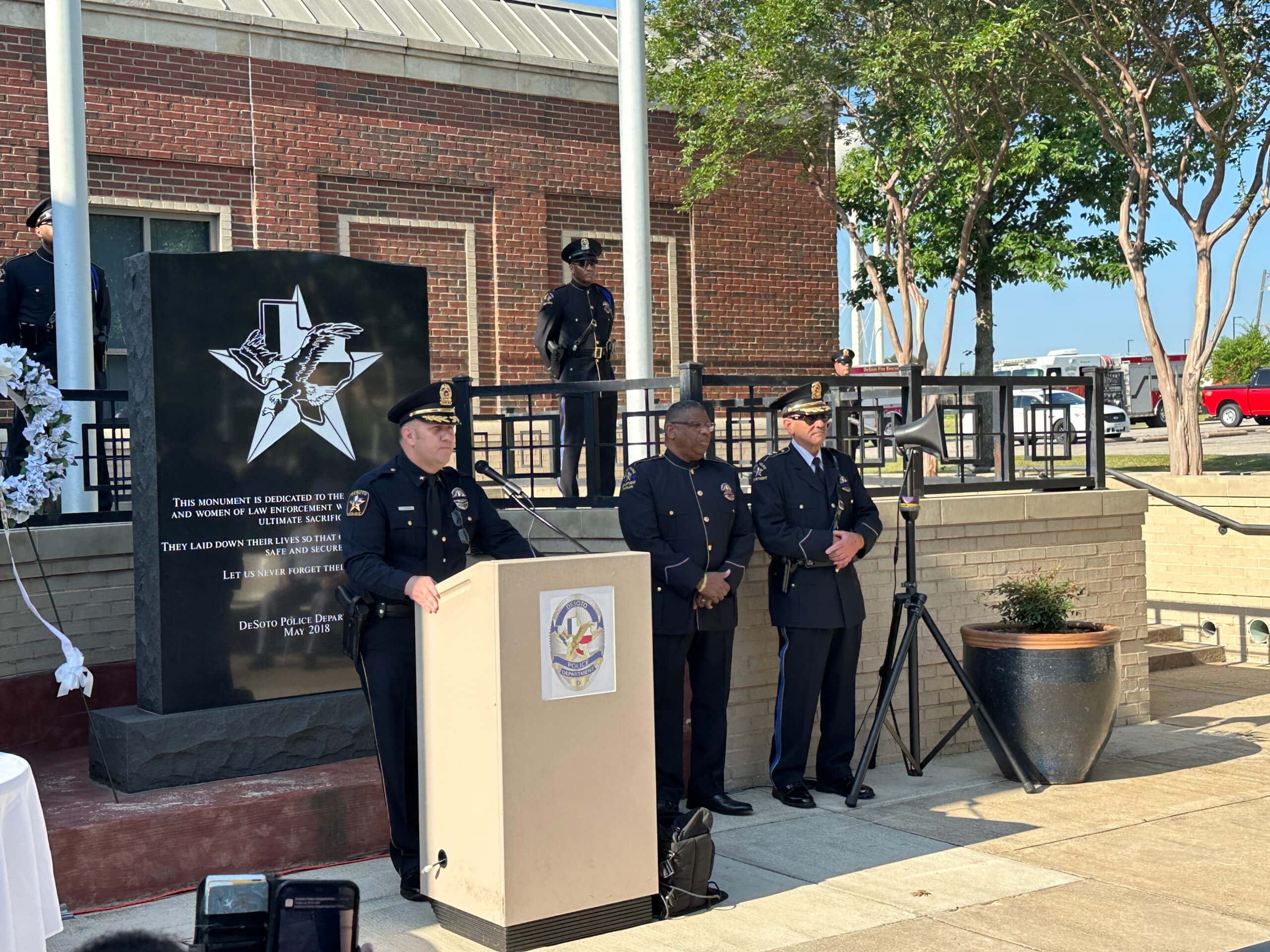 Police Chaplain Oscar Epps gave the benediction and closing remarks were given by Assistant Chief of Police Ryan Jesionek.
LINE OF DUTY DEATHS
2022 Texas: 35 United States: 245
2021 Texas: 106 United States: 614
2020 Texas: 76 United States: 414
2019 Texas: 18 United States: 157
2018 Texas: 11 United States: 188
5 YEAR TOTAL
Texas:246 United States: 1619