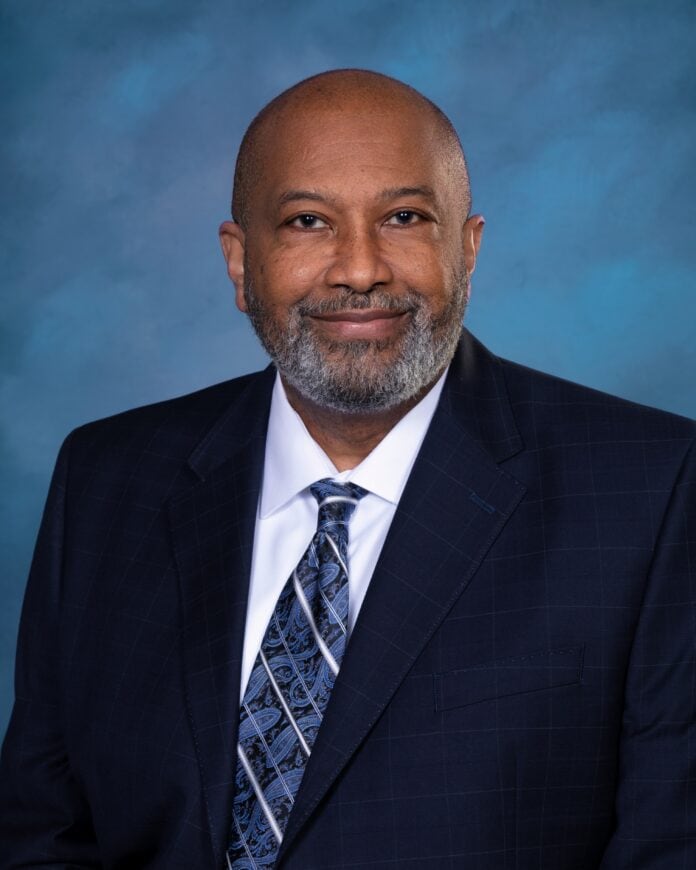 March 31, 2023
Duncanville, TX – Robert D. Brown, Jr. will begin serving as Duncanville's Interim City Manager, effective March 31, 2023. The Duncanville City Council voted to approve Mr. Brown's appointment at a Special Called Meeting held on Thursday, March 30, 2023.
As Interim City Manager, Mr. Brown will serve as the chief executive officer, chosen by the Duncanville City Council to administrate all City affairs and ensure all laws and ordinances are enforced.
Mr. Brown has previously served the City of Duncanville as Chief of Police from 2007 to 2021. In 2021, he accepted the position of Assistant City Manager.
"I have served the City of Duncanville since 2007 and am proud to continue to do so as Interim City Manager," said Interim City Manager Robert D. Brown, Jr. "City staff and I remain committed to continue doing the very best work we can for the over 40,000 residents of this fine city."
"As the Duncanville City Council and I begin the search for a new City Manager, we are pleased to announce Robert Brown's appointment as Interim City Manager," said Duncanville Mayor Barry Gordon.
"Robert has consistently revealed himself to be an exceptional leader and stabilizing presence for our city."
Robert D. Brown, Jr., is a graduate of the 38th Management College from the Institute for Law Enforcement Administration (ILEA) in Plano, Texas. He is also a graduate of the prestigious FBI National Academy, Session #216, in Quantico, Virginia. He holds a Master Peace Officer certification from the Texas Commission on Law Enforcement (TCOLE). He has obtained training in advanced police administration, criminal justice administration, criminal justice human resource management, media relations, internal affairs investigations, community policing, and police ethics.
Robert earned a Bachelor of Business Administration Degree from Northwood University located in Cedar Hill, Texas and he holds a Master of Business Administration Degree in Management from Amberton University in Garland, Texas.