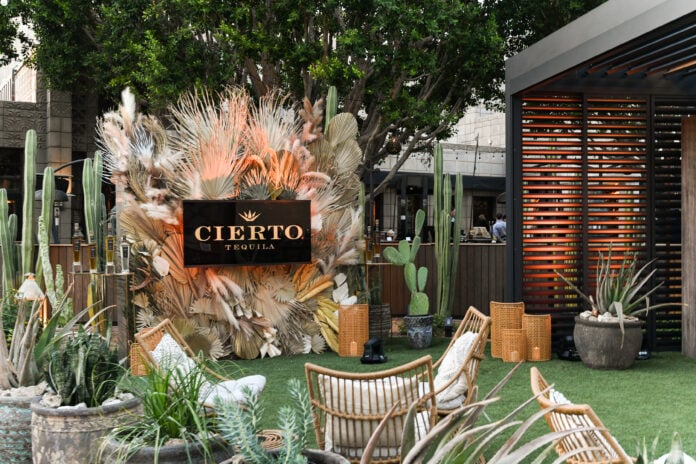 On Thursday, November 9, Cierto Tequila hosted an exclusive party at the stunning Arizona Biltmore in Phoenix to launch the first-of-its-kind Cierto Tequila Oasis. The new space serves as a haven for spirits enthusiasts seeking luxury, additive-free tequila in the region, as well as a unique Mexican-inspired escape fit for lounging in the heart of the Arizona desert. The event kicked off a collaboration between the acclaimed additive-free luxury tequila and recently restored, historic Phoenix resort, marking Cierto's introduction into the Arizona market.
Attendees were welcomed into a custom-built pergola adjacent to the resort's popular Latin-inspired dining venue, Renata's Hearth, set amidst breathtaking views of the property. Complete with offerings only available at the Cierto Tequila Oasis, attendees imbibed on signature Cierto Tequila cocktails like the Cantarito and Orchard Water, both featuring Cierto Tequila Private Collection Blanco, as well as the Reposado Old Fashioned, infused with Cierto Tequila Private Collection Reposado, plus neat serves.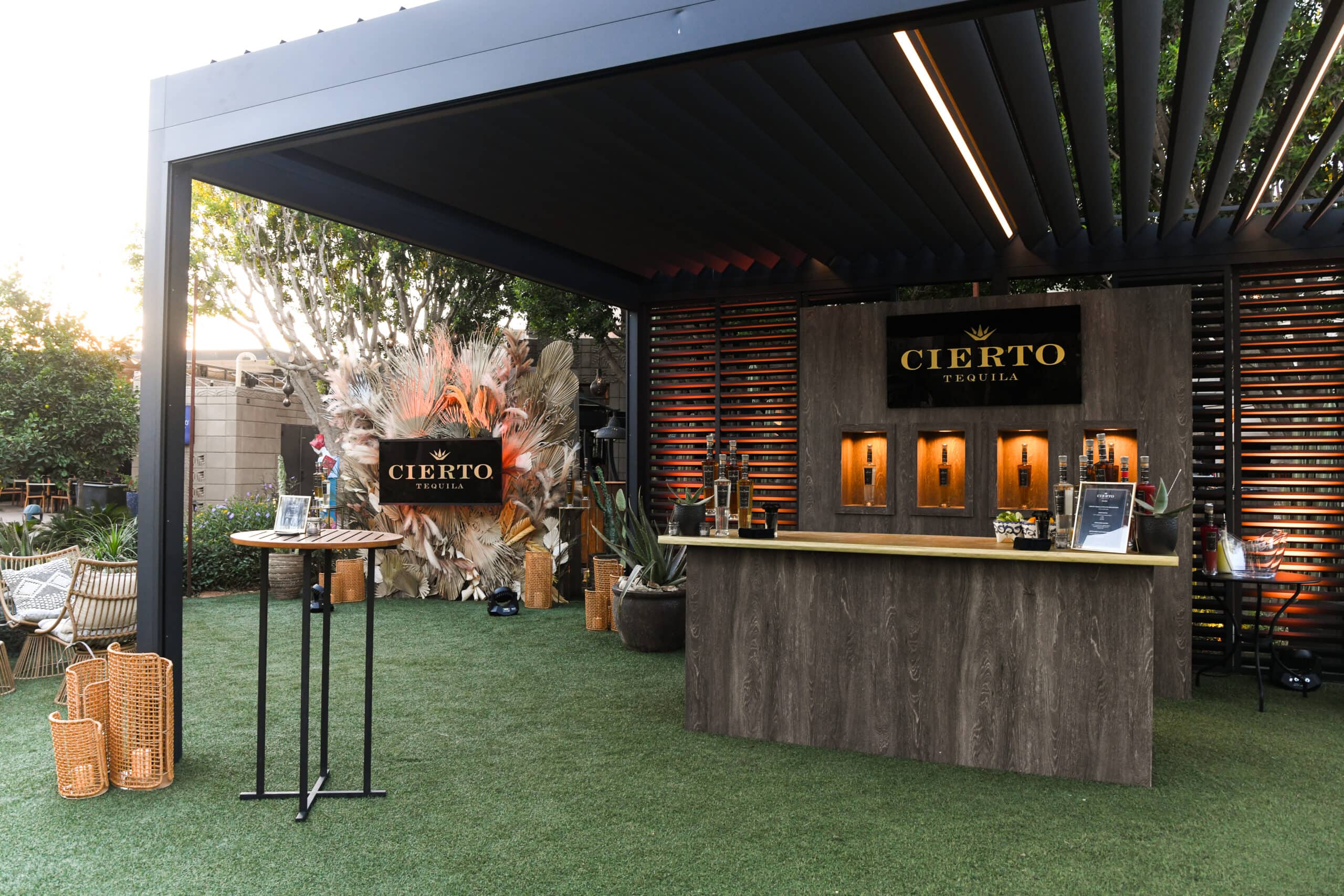 The evening under the stars included beats spun by local DJ CeCe coupled with Cierto Tequila and elevated hors d'oeuvres from Renata's Hearth, like Chilean sea bass ceviche, wagyu brisket bombas and elote empanadas. Halfway through the evening, the CEO of Elevated Spirits, Ami-Lynn Bakshi, and Managing Director of Arizona Biltmore, Michael Hoffmann, gave a toast welcoming attendees to the newly launched space and thanking everybody for their support of the collaboration. Guests snapped photos in front of stunning vignettes inspired by the Arizona desert and Jaliscan Highlands, where Cierto Tequila is produced.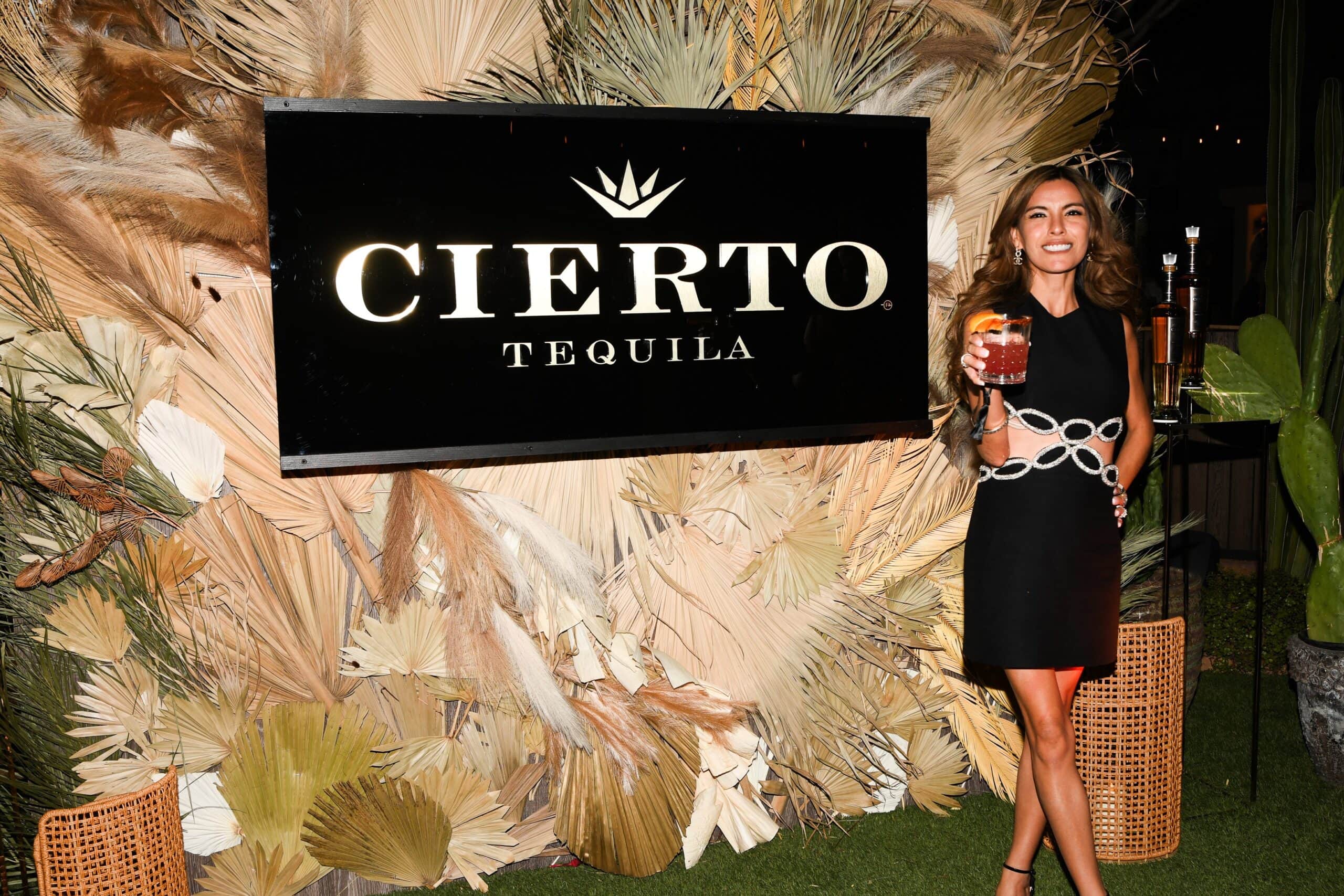 In addition to the launch event, the Cierto Tequila Oasis will be home to a bespoke series of activations taking place in November and December 2023, including the following:
Tequila Masterclass with Sergio Mendoza (11/30): Cierto Tequila's Master Distiller and fifth generation agavero (agave farmer) Sergio Mendoza will host an educational Tequila Masterclass in the Cierto Tequila Oasis. The masterclass will be available to an intimate group on a first-come, first-served basis, featuring a guided tasting of the four expressions of the Cierto Tequila Private Collection with light bites provided by Renata's Hearth.
History Walk at Arizona Biltmore (12/8): A group of select guests will immerse themselves in a private history walk spanning Arizona Biltmore's renowned property, led by one of the resort's resident historians. Guests will learn about the bounty of celebrities who have stayed on the property over the years, with the tour culminating at the Cierto Tequila Oasis for signature cocktails.
Cigar Sommelier Experience (12/14): Cierto Tequila will enlist a Cigar sommelier for a guided cigar and tequila pairing experience, in which they will educate attendees on the art of selecting the perfect cigar for each Cierto Tequila Private Collection expression. Attendees will sample each expression of Cierto Tequila and leave with a favorite cigar and other curated items.
Cierto Tequila Pairings Dinner at Renata's Hearth (12/17): Cierto Tequila will collaborate with Renata's Hearth to create a sit-down tequila pairing dinner overlooking the Cierto Tequila Oasis. The ticketed experience will include a seated four-course, chef-inspired dinner, featuring dishes that coincide with each expression of the Cierto Tequila Private Collection, expertly paired, served neat or in an elevated cocktail.
To learn more about Cierto Tequila, visit: cierto.com and follow the brand @CiertoTequila.To learn more about Arizona Biltmore or to make a reservation, please visit www.arizonabiltmore.com.